Rev. Brian K. Brown and Sister Dianne Speights presented Sister Carla McCrea with flowers for achieving the Sacrifice and Servitude Recognition during the 91st Anniversary of St. Mark Missionary Baptist Church on Sunday, Oct. 16. Photos courtesy of Kelley Collier
ST. PETERSBURG — Everybody likes a good origin story, especially when it involves them. On the third Sunday in October each year, St. Mark Missionary Baptist Church pause and look at how it all began and congratulates members for building the spiritual rock they all sit upon.
On Nov. 6, 1931, a small group of people holding a prayer meeting decided to start a church. With great vision and hope, this group called Rev. J. S. Stokes as their pastor, purchased land on 11th Street North and named their humble gathering St. Mark Missionary Baptist Church.
In 1932, Rev. James Atkinson was called as St. Mark's second pastor, and under his direction, the first Sunday school was organized, the church's first choir and the construction of the first sanctuary.
St. Mark's third pastor, Rev. S. C. Caldwell, was called in October 1939, serving 10 years. In 1949, after Rev. Caldwell left, Rev. Clemmons served as supply pastor.
With the calling of Rev. W. J. Glover in November 1949, St. Mark experienced tremendous growth with the demolition and reconstruction of a new edifice on 11th Street North. At that time, a parsonage, fellowship hall and marquee were added, as well as the laying of the cornerstone.
Under his leadership, many of their current ministries were implemented, and St. Mark Missionary Baptist Church became a pillar of the community. Rev. Glover served as pastor of this great church for more than 38 years.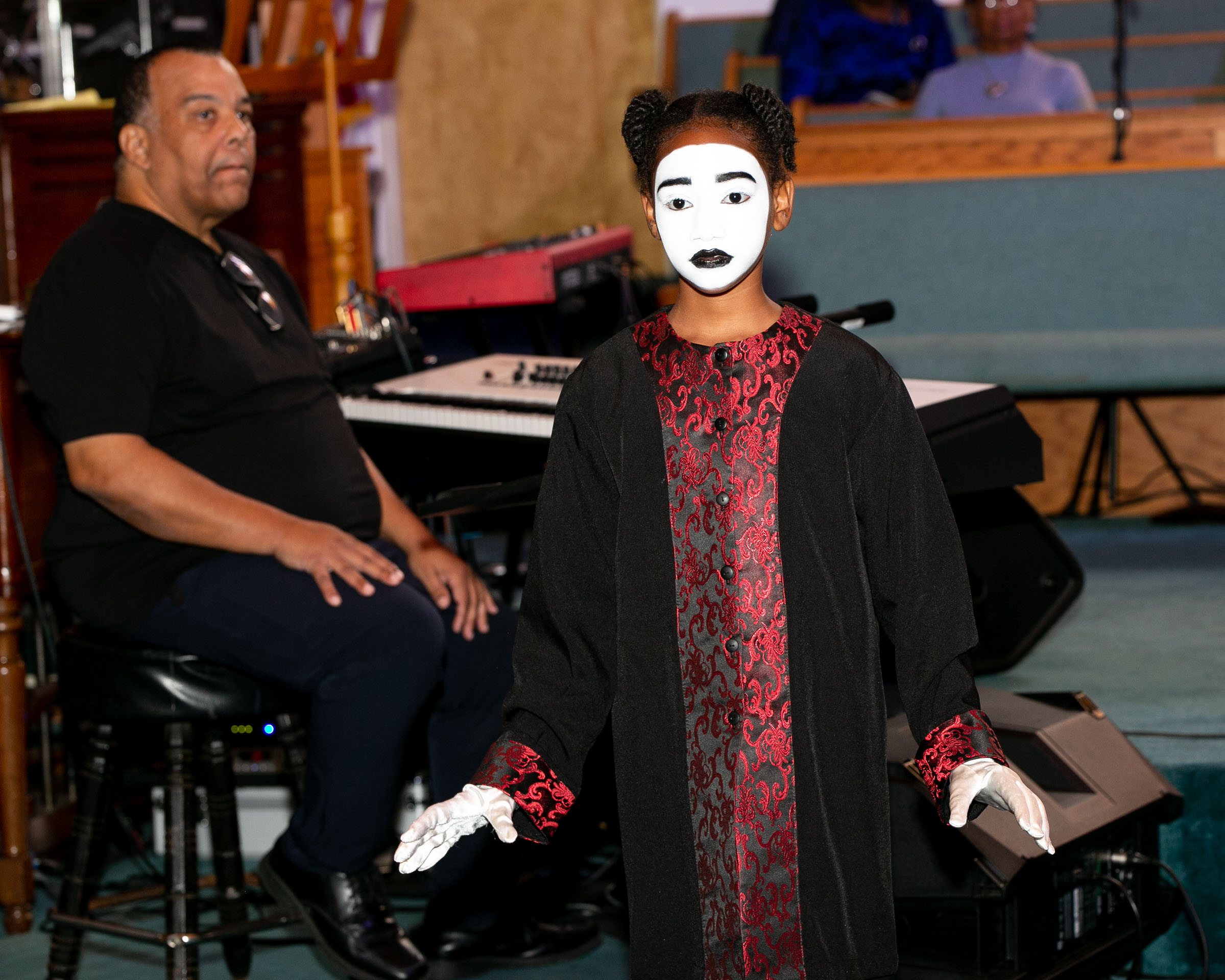 During his illness and demise in 1988, St. Mark was again under the divine leadership of Rev. Isaac McNeal, as St. Mark began its search for a new pastor.
Rev. David Thompson Jr. was installed as the fifth pastor on Feb. 16, 1989. Under his leadership, four ministers were licensed and ordained, as well as two deacons. The new edifice was constructed at 1301 37th St. S, and the Lord blessed St. Mark to march in on Sunday, March 24, 1991.
The official dedication services were held April 21-28, 1991. Two ministers, Brian K. Brown and John Rogers were ordained on Dec. 18, 1994.
Rev. Thompson left St. Mark in September 1994, and once again, Rev. McNeal was called to oversee St. Mark.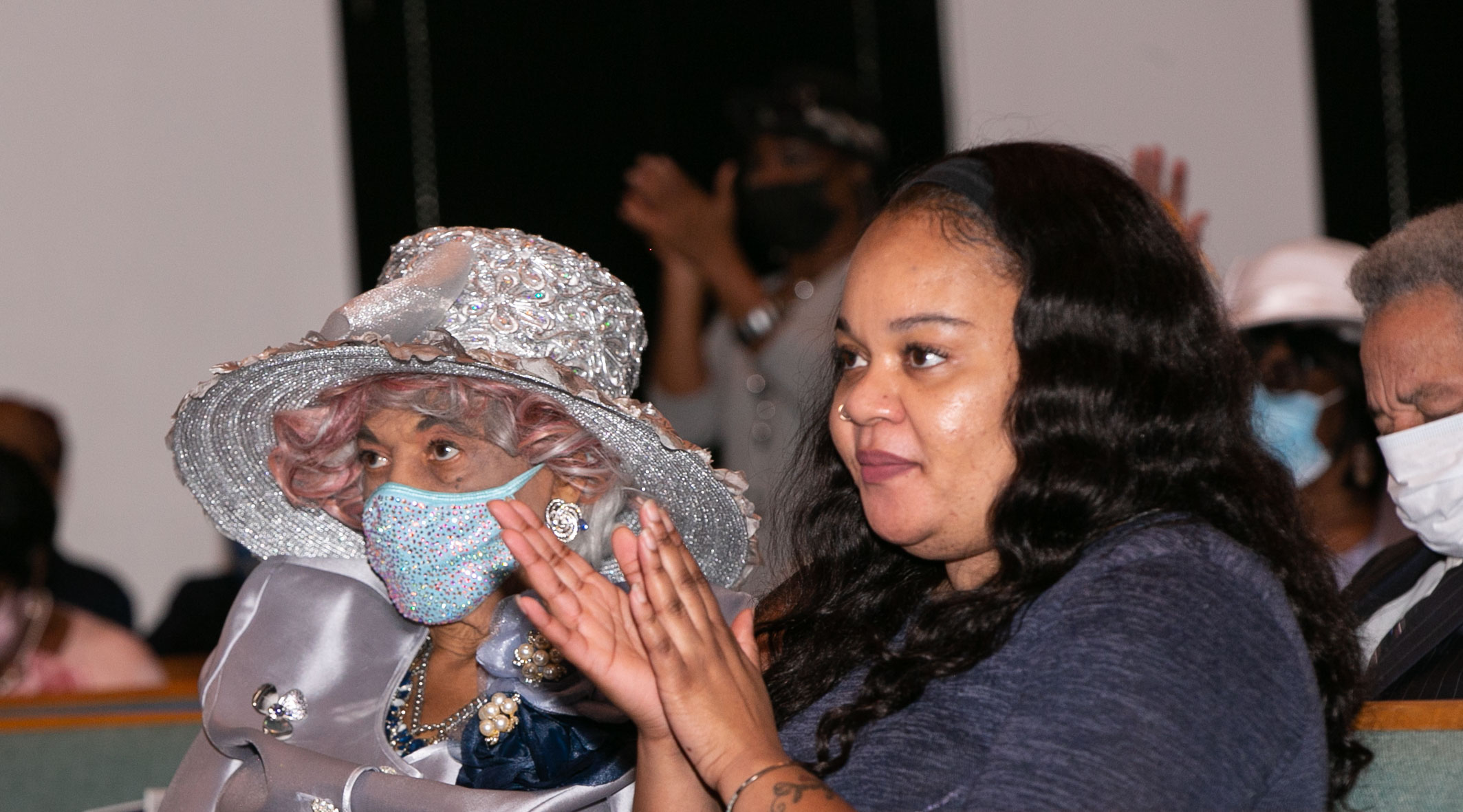 On July 30, 1995, Rev. Brian K. Brown was installed as St. Mark's sixth pastor, and in 1996, Rev. McNeal was named "pastor emeritus."
Under Rev. Brown's leadership, new church vans were purchased to facilitate transporting members to services. In May 1996, a new marquee was installed to highlight upcoming services and church events.
During this 91st anniversary, St. Mark looked back and celebrated around the theme: "Count Your Many Blessings," Psalms 116:12.
A church that has grown together for 91 years doesn't happen accidentally. It takes hard work, prayer, and commitment; it also takes the Holy blessing of the Lord. That's precisely why, in October, St. Mark acknowledges that He has richly blessed them over the past year.
On this 91st anniversary, the church took time to really study their theme Scripture: "What shall I render unto the Lord for all his benefits toward me?"
Rev. Brian K Brown, Pastor; Deacon Thomas Jet Jackson, 91st Anniversary Chair