BY J.A. JONES, Staff Writer
ST. PETERSBURG — Where in St. Pete can you find poets slinging their latest words at open mics on Thursday nights, and return to find yoga flow classes for all levels on Tuesdays?
When will you find an event calendar offering an ASALH celebration of James Baldwin one morning, an evening of Radio Theater the next week, an award-winning composer from Spain within days, followed by a showcase of local artists all in the same month?
What space opens its doors to present photos taken by Pinellas County students while also offering space to young musicians from New York playing percussive chamber music?
The place is The Studio@620 and the person who has, since 2004, been making it happen as its artistic director is Bob Devin Jones. This weekend, Jones will be honored during the Legacy Week Awards dinner, with the theme this year being "The Family Reunion."
It is a fitting theme for the studio's artistic director. Jones has embraced a village of diverse artists, community members and organizations in his 15-year tenure at the performance space, art gallery, community meeting, theater. And he has, indeed, created a place and a space for the "family of man" to create learn, and share in.
"When you pass through the doors of Studio@620, look to be entertained, educated and challenged by art, heritage, history, song, literature, theater, moving pictures and moving bodies through space," Jones has said.
But it is his expansive, down-to-earth demeanor, quick laugh and generous spirit that leaves one with a sense of having spent time with a combination of one's story-telling uncle, wickedly funny cousin and wise-as-the-hills-father-figure all rolled into one.
Located at the corner of Sixth Street and First Avenue South, The Studio@620 has garnered numerous awards including a Doris Duke Charitable Foundation Grant, Tampa Bay Metro Magazine's "Best Community Involved Art Studio," Tampa Bay Business Journal's "Non-Profit of the Year," and more than 11 Creative Loafing "Bests" since 2004, including "Best Film Series," and readers' poll "Best Art Gallery."
Jones himself has been a recipient of numerous awards and grants, including the Bank of America's Hero Award, Weekly Planet's Best of the Bay for Directing and Playwriting, Theatre Communication Group Artist Grants and Florida Humanities Grants. Along with building The Studio@620, his own work has ranged from directing seasonal favorite "Black Nativity" at the Palladium for almost a decade to writing a musical about the Historic Manhattan Casino.
Jones is quick to point to his staff, long-time supporters, patrons, volunteers, co-founder Dave Ellis (who passed last year), and community of artists, practitioners and educators as having helped create the vibrant, impactful cultural center.
Born in Los Angeles, Jones began as an actor performing in Shakespeare Festivals, including Oregon, Berkeley, Illinois, Idaho and in St. Petersburg's American Stage's Shakespeare in the Park.
In 1997, American Stage brought Jones in to adapt the August Strindberg play "Miss Julie;" he took inspiration from the 70s show starring Diahann Carroll and presented it as "Miss Julia" set during the Harlem Renaissance. He moved to St. Pete soon after meeting his life partner, Jim.
"Jim found this building; it was derelict," he explained. When it became available, Jones and his neighbor, exhibition designer Dave Ellis, decided, "We'll start a place for the community to come together."
They gathered almost a hundred people to a friend's house for dinner, took donations, and started programming.
"Our very first show was called "Grandma's Hands: 100 Years of African American Quilting," he recalled.
As more and more artists and community members came, the word spread. At one point they were told someone on a grants panel noticed that more than half the grants submitted were from people who had done, or were going to do, something at The Studio@620. One of the panel members commented, "They're a 'yes' in the community." It got back to its co-founders — and it stuck.
"We took that as our motto, and then we took it as our philosophy," affirmed Jones. "Not only as our motto but as our mission — the answer is always 'yes.' I don't want to miss a thing."
And if they can't do it, he added, they'll do their best to help the artists and creative producers coming in the door to find a way to move it forward.
Approaching the two-decade mark, Jones is honored to be nominated for the Legacy Week Award.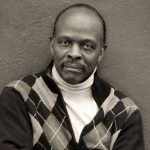 "I'm just delighted to be considered. Because someone's prepared a table for you, without your knowledge," he mused. "Apparently, they're saying, whatever the work we've done, it's been of some nutrition, and they're acknowledging it."
To learn more about The Studio@620's 2019 Season, visit it online, www.thestudioat620.org. For more information on Legacy Week, visit legacyweek.org.
To reach J.A. Jones, email jjones@theweeklychallenger.com