by Keisha Bell
Do you guard what enters your body, your spirit and your mind? Negative messages linger all around, but do you reject that which is not your truth or do you allow others to define what is true for you?
Meet Tyra Lynne Banks, the first African-American woman to be featured on the covers of "GQ" and the "Sports Illustrated Swimsuit Issue," as well as the first African American chosen for the cover of the "Victoria's Secret" catalog. Born Dec. 4, 1973, she is a former internationally-known model, businesswoman, producer, television personality, actress, author and singer.
Banks' extensive body of work has led to her receiving numerous awards, nominations and recognition. "Time" magazine has ranked her among the world's most influential people on several occasions. She is only one of four African Americans and seven women to have this repeated distinction.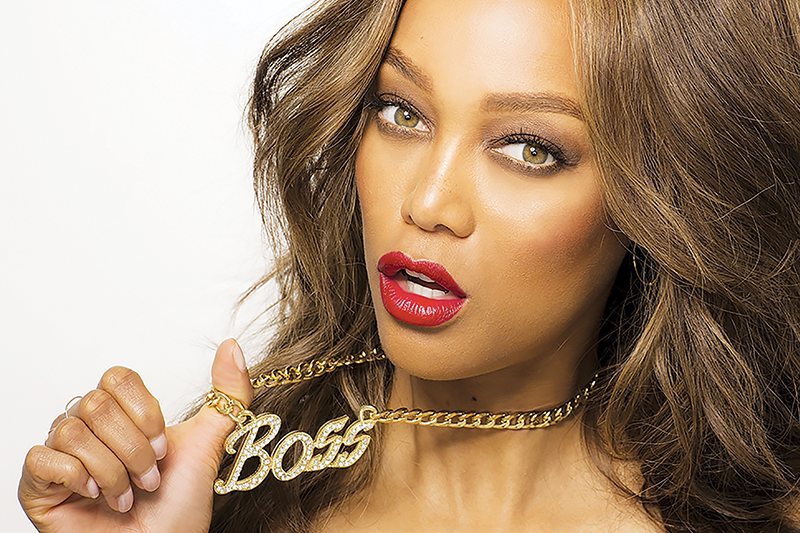 Banks began her career as a model at the age of 15. This pursuit occurred despite being teased relentlessly by her childhood peers about her appearance.
Admittedly, Banks has publicly said that she was first bullied at home by her brother. As a result, from 7 to 10 years old she bullied others at school. Then, a natural thing happened. By the age of 11, Banks grew three inches and lost 30 pounds. The roles switched and she became the target of the insults.
Banks has stated: "People bully because they want their power back. People bully because they feel powerless and to get that power you have to take it from somebody else."
As a result of being on both sides of bullying, Banks became sensitive to young girls and the issues they have as a result of being bullied. How many can relate to this?
With a strong support system, Banks was able to defeat the critique and walk in her strength. When she got the opportunity to model in Europe, she did the courageous thing and took it. She moved to Milan, Italy. Her career took off.
By 1993, Banks signed a contract with Cover Girl cosmetics. She began acting in 1993 and her film debut occurred in 1995. In 2003, Banks created, presented and produced a successful reality television show. By 2010, she published a young adult book.
Her professional start was not easy. Banks was rejected by four modeling agencies before she was signed by L.A. Models. She remained with them for a short time before switching to Elite Model Management at the age of 16.
Banks' impressive portfolio illustrates that there is power in what you determine as your truth. Critics will always be present, yet Banks examples the defeated critique by illustrating what is possible when you operate within the truth.
Keisha Bell is an attorney, author and public servant. To reach Bell, email her at emergingfree@gmail.com or log on to www.emergingfree.com to view more of her work.