The Carter G. Woodson African American Museum celebrated local trailblazing Black women last month.
BY RAVEN JOY SHONEL, Staff Writer
ST. PETERSBURG – Every year, the Dr. Carter G. Woodson African American Museum recognizes local trailblazing Black women, highlighting their exceptional accomplishments and celebrating their status of becoming the first in a specialized field or endeavor.
Due to COVID-19 restrictions, this year's May 1 ceremony was invitation only.
The museum also awarded $132,000 in scholarships to 30 Woodson Warriors – all African-American scholars. With the proceeds from a live art auction held back in March by artist Jane Bunker, these college-bound seniors will get off to a great start.
Bunker received the first Winnie Foster Lifetime Achievement Award that was awarded this year to Duke Energy's Melissa Seixas.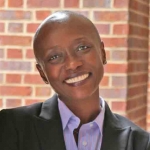 Michèle Alexandre
Dean Michèle Alexandre joined Stetson University College of Law in 2019 and immediately began laying the groundwork for a 2030 vision for the college to expand the curriculum, increase alumni engagement, and forge new community partnerships.
In her inaugural year at Stetson, Stetson Law forged partnerships with The Community Foundation of Tampa Bay and KnowBe4 cybersecurity software company, launched a new Business Law concentration, and spearheaded the creation of the Florida Law Schools' Consortium for Racial Justice (FLSCRJ) with the 12 law schools in the state.
Before arriving at the College of Law, Alexandre was an associate dean for Faculty Development and Intellectual Life, Professor of law, and the Leonard B. Melvin, Jr. Lecturer at the University of Mississippi School of Law. She also previously taught at The University of Memphis Cecil C. Humphreys School of Law, American College of Law, The University of Baltimore School of Law, the University of Houston Law Center, and Seton Hall University School of Law's Cairo Summer Program.
Alexandre has devoted much of her career to issues of sustainability, economic independence, gender equity, and social justice for small farmers and poor populations, including launching the Race and Sustainability Conference at The University of Mississippi. Her academic areas include constitutional law, international law, civil rights law, disability law, critical race theory, human rights, and gender.
Alexandre has received Fulbright and Watson Fellowships, and she is the author of the civil rights textbook, "The New Frontiers of Civil Rights Litigation," and "Sexploitation: Sexual Profiling and the Illusion of Gender."
Her accolades include:
Named one of Ebony magazine's Top 100 influential African Americans of 2013
Named one of the 50 "Most Influential Minority Law Professors 50 Years of Age or Younger" by Lawyers of Color magazine
Received the Ben A. Hardy Faculty Excellence Award for outstanding teaching, scholarship, and service in 2016
In 2017, she was selected as an SEC-U Academic Leadership Development Program Fellow for 2017-18
Received the John Mercer Langston Legal Education Leadership Award at the 15th Annual National Black Pre-Law Conference and Law Fair at Columbia Law School in 2019
Dean Alexandre is the first black valedictorian of Colgate University. She earned her Juris Doctor (J.D.) from Harvard Law School.
Congratulation, Michèle, for being the first African-American dean of Stetson College.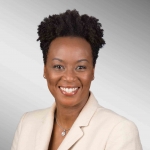 LaTasha Barnes
With more than 20 years of experience in healthcare finance, LaTasha Barnes oversees all aspects of financial operations at Bayfront Health St. Petersburg, including strategic and capital planning. Bayfront Health St. Petersburg is a 480 bed, comprehensive care hospital and the only Level II Trauma Center in Pinellas County.
Barnes joined Orlando Health in February 2018, serving both Orlando Health Winnie Palmer Hospital for Women and Babies and Orlando Health Arnold Palmer Hospital for Children as Chief Financial Officer.
Before joining Orlando Health, she worked for nearly 15 years with Hospital Corporation of America (HCA) in Nashville, Tenn., and Florida and is a former auditor for Arthur Andersen, LLP and Deloitte & Touche, LLP in Chicago.
Barnes holds CPA licenses in both Florida and Tennessee and holds a Bachelor of Business in Accounting from Tennessee State University in Nashville, Tenn.  She is a member of the National Association of Black Accountants, Delta Sigma Theta Sorority, Inc., and Central Florida Community Arts Symphony Orchestra (CFCArts).
She currently serves as vice-chair of the St. Pete Innovation District board of directors, board member of the St. Petersburg Downtown Partnership, and serves on an advisory council for the Foundation for a Healthy St. Petersburg.
In her spare time, Barnes is a flutist in the CFCArts Symphony Orchestra and enjoys reading, writing, playing softball, walking her beagles, Mindy and Sallie, and traveling with her mom.
Congratulations, LaTasha, for being the first African-American chief financial officer of Bayfront Health!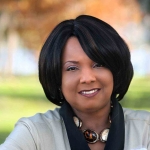 Deborah Figgs-Sanders
Deborah Figgs-Sanders has more than 30 years of experience in corporate management, non-profits, and small business. Professionally, she is the president of Personal Agenda, LLC, a versatile consulting firm that services clients throughout Tampa Bay. Before consulting full time, she was the executive director of YMCA Resources Centers and the Childs Park branch.
On Nov. 5, 2019, Deborah made several historical firsts during the St. Petersburg City Council General Election. She was elected the first African American to represent District 5, including neighborhoods such as Alliance of Bay Way Isles, Skyway Marina District (sections), Lake Maggiore Shores, Lakewood Estates, and Greater Pinellas Point.
Other firsts from the Nov. 5 election include being one of two African Americans to serve on St. Pete City Council simultaneously as well as the first time the council will have six out of the eight seats held by women.
Councilmember Figgs-Sanders currently serves on the:
City of St. Petersburg Co-Sponsored Events Committee
Public Service and Infrastructure Committee (alternate)
Youth & Family Services Committee (chair)
Community Development Block Grant Committee
Pinellas Schools Collaborative
Homeless Leadership Alliance of Pinellas
PSTA Board
Member of the National League of Cities Youth, Education, and Families Council
Member of the National Black Caucus of Local Elected Officials
Member of the Race, Equity and Leadership Council
Member of Women in Municipal Government constituency group
Member of the Florida Black Caucus of Local Elected Officials
Member of the Pinellas County Black Democratic Caucus
She has numerous boards, civic, and community affiliations, including:
Citizens Advisory Committee for the South St. Petersburg CRA (mayoral appointment)
Council for Persons with Disabilities (Pinellas County appointment)
NAACP St. Petersburg Chapter
Alpha Kappa Alpha Sorority, Inc.
National Council of Negro Women St. Petersburg Metropolitan Section
Councilmember Figgs-Sanders has received multiple recognitions, including:
Robin Lynn Young Spirit Award 2014 (Alpha Kappa Alpha Sorority)
Whitney M. Young Jr. Healthcare Hero Award 2015 (Pinellas County Urban League)
Florida Department of Juvenile Justice Community Service to Youth and Families Award 2016
Five Fabulous Females 2017 Honoree
2018 "Honor Thy Mother" Honoree
Community Service Recognition from Pinellas County Schools & Advantage Village Academy
Deborah Figgs-Sanders is married to Daniel Sanders, the mother of three sons (Kevin-Michael, Marcus, Daniel), and grandmother to two beautiful granddaughters (Braelyn and Kamari).
Congratulations, Deborah, for being the first African American to represent District 5 in the City of St. Petersburg.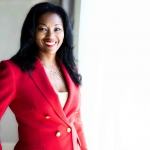 Kimberly Jackson, Esq.
Kimberly Jackson, Esq. is an Illinois native.  She attended Spelman College in Atlanta, where she received her Bachelor of Arts degree in Political Science with a minor in communications.
She attended law school locally at Stetson University College of Law, where she participated on the Jessup Moot Court Team and the Environmental Law Moot Court Team.  She was the first recipient of the Fred G. Minnis Scholarship and received her Juris doctorate with a concentration in international relations in 2002.
After graduating, Jackson has clerked for the Honorable Mary S. Scriven, then-Magistrate Judge for the Middle District of Florida practiced as an associate for the law firms of Abbey, Adams, in St. Petersburg, Stephens, Lynn in Tampa, and as an assistant city attorney for the City of St. Petersburg.  She currently advocates for families who have minors with cognitive disabilities.
Since joining St. Petersburg College, Jackson has taught American Government, State and Local Government, the College Experience, and oversees a State and Local Government Internship course.   She is dedicated to helping her students achieve their goals.
Jackson participates in many community organizations and is a board member for the following organizations:
Petersburg Arts Advisory
Petersburg Free Clinic
Academy Prep
Neighborly Care Network
South Pinellas Autism Project
YMCA
Council for Parents Attorneys and Advocates
Her civic engagement includes being a member of the St. Petersburg Chapter of the Links, Inc, Jack and Jill, Inc. Delta Sigma Theta, Inc., and she is a Leadership St. Pete alum. In addition, she enjoys reading, politics, traveling, and spending time with her husband and children in her spare time.
Congratulation, Kimberly, for being the first African-American director of the Institute for Strategic Policy Solutions at St. Petersburg College.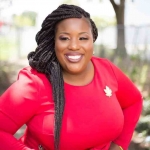 Michele Rayner-Goolsby
Newly elected State Representative Michele Rayner-Goolsby, Esq. is a native of Florida, serving Tampa Bay's District 70 in the Florida House.
She made history by becoming the first open LGBT+ woman of color in the Florida legislature. Her record of service in the community spans more than a decade. She served as a civil rights attorney for nationally publicized cases and is the founder and principal attorney at Civil Liberty Law.
Rayner is committed to issues and legislation surrounding criminal justice reform, education, health, and economic disparities, and race and gender issues on the local and national spectrum. She currently serves as local counsel for the NAACP Legal Defense Fund, and her accolades include Rising Star by Super Lawyers for four years in a row and the Fred G. Minnis Bar Association Community Award.
Congratulations, Michele, for being the first African-American female to be elected a Florida State Representative for District 70.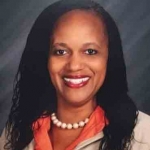 Erin Savage
Erin Savage is a native of St. Petersburg. She is the proud mother of Jared, 29, Jakki, 25, and grandmother to 7-year-old Jayce, 5-year-old Keyari, and 4-month-old-Jayco.
She is a product of Pinellas County Schools and attained a Bachelor of Arts degree in English with a concentration in writing from Florida State University. She went on to receive a master's degree in educational leadership from Nova Southeastern University.
Savage has been an employee of Pinellas County Schools since 2000, holding such positions as a teacher at Azalea Middle School, literacy coach at Gibbs High School, assistant principal at Seminole High School, and assistant principal at John Hopkins Middle School.
Before her employment with Pinellas County Schools, Savage was employed for nine years at St. Petersburg Junior College, where she served in various capacities serving underrepresented students.
She is a member of Alpha Kappa Alpha Sorority, Inc., the Pinellas Alliance of Black School Educators, where she currently serves as recording secretary, and mentor to new African-American teachers.
Savage is Lakewood High School's first African-American female principal and alumnus. Returning to her high school alma mater has been one of her most rewarding and meaningful accomplishments. During her six-year tenure as principal, the graduation rate increased each year to the highest of last year, being 97.8 percent.
Most notably, she has maintained the highest graduation rate for African-American male students in Pinellas County. At the smallest high school in Pinellas County, Savage serves the Mighty Spartans with passion, devoting her time to the educational and socio-emotional and physical needs of her students and families.
Congratulations, Erin, for being the first African American principal and alumnae of Lakewood High School.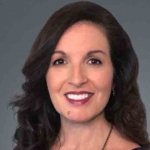 Melissa Seixas
Melissa Seixas is Duke Energy's state president in Florida, serving approximately 1.8 million electric retail customers in central Florida, including metropolitan St. Petersburg, Clearwater, and the Greater Orlando area.
She is responsible for the financial performance of Duke Energy's regulated utility in Florida and for managing state and local regulatory, government relations, and community affairs. She also has responsibility for advancing the company's rate and regulatory initiatives related to its electric operations.
Before assuming her current position in February, Seixas served as vice president of government and community relations in Florida. She directed efforts to strengthen relationships with local municipal, community, and civic organizations, as well as business leaders throughout the company's 35-county service area. Her team worked closely with leaders to help communities achieve their energy, growth, and sustainability goals.
In 1986, Seixas joined Florida Power (later to become Progress Energy and then Duke Energy) in distribution engineering. Over her 34-year career with the company, she has served in numerous roles with increasing leadership responsibilities.
Seixas holds a bachelor's degree in American history from Eckerd College and a master's degree in American history from the University of South Florida. Her executive training includes a Corporate Social Responsibility certification from Johns Hopkins University and programs with the Edison Electric Institute and Georgetown University's McDonough School of Business.
She has a strong tradition of supporting her community. She has served on numerous boards for nonprofit and business organizations including,
Clearwater Marine Aquarium
Pinellas County Urban League
Petersburg and Clearwater Chambers of Commerce
Pasco Economic Development Council
Immediate past chair of the board of directors for the St. Petersburg Downtown Partnership
Seixas has a long history of service to the University of South Florida and was honored as the 2019 recipient of the USFSP Regional Chancellor Award for Civic Leadership. She currently serves as a member of the USF St. Petersburg Campus Advisory Board and the board of trustees for the University of South Florida.
She and her husband, Greg, have four children and four grandchildren.
Congratulations, Melissa!