LARGO — The St. Petersburg Chapter of Top Ladies of Distinction, Inc. (TLOD) kicked off the new year by hosting the organization's Area IV Florida Cluster Meeting Saturday, Jan. 6 at the Holiday Inn Express & Suites in Largo.
Lady Naomi Nesbitt, St. Petersburg Chapter President and Cluster Coordinator, carefully crafted a fun and informative day of activities, including the formal induction and presentation of 14 new Top Ladies representing the Cocoa-Brevard, Miami, St. Petersburg and Tampa Bay West Central Florida Chapters.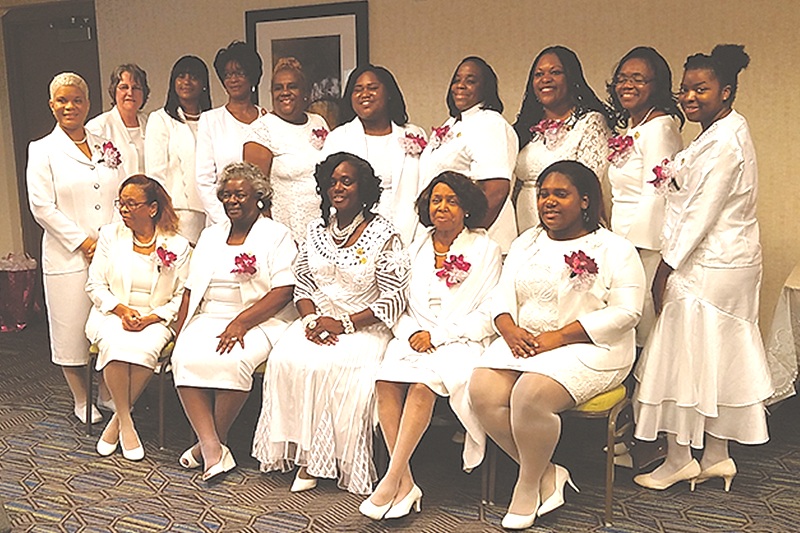 With a renowned theme of "Serving Youth and Adults" and a mantra of "Tops in Service," Lady Crystal Pittman, National Area IV Director, led the charge in new beginnings for newly inducted Ladies and renewed dedication and commitment for all Ladies in attendance.
Informative National Governance presentations were provided by chapter presidents Lady Avis Smokes of Cocoa-Brevard, Lady Betty Bridges of Miami Lady Carolyn Wilson of Tampa Bay and Lady Naomi Nesbitt of St. Petersburg. Fun-filled interactive icebreakers, creative character skits and a working luncheon afforded the perfect balance of work, play and fellowship for an effective and successful Florida Cluster event!
About Top Ladies of Distinction, Inc.
This national humanitarian organization, founded in Tyler, Texas, has a rich history of service and advocacy. Since 1964, TLOD has been serving youth and adults through exemplary programming under five thrusts: Status of Women, Senior Citizens, Community Beautification, Community Partnerships and Top Teens of America.
TLOD advocates for the United Negro College Fund, Sickle Cell Disease Association of America, the NAACP and are affiliates of the National Council of Negro Women and the Black Women's Agenda. Additionally, the organization has partnered with AARP, Keep America Beautiful, the Sister's Network and other organizations to bring attention to issues such as caregiving, breast cancer, recycling and unemployment, just to name a few.
The local St. Petersburg Chapter has profoundly impacted the lives of youth and adults and continues to make a noticeable difference throughout St. Pete and surrounding communities!