The more things change, the more they stay the same. Marvin Gaye's 1971 'What's Going On' album spoke about the country's violence, oppression, social injustice, war, pickets and protests, the environment, poverty, racial disparities, and drug addiction.
BY FRANK DROUZAS, Staff Writer
It's been a half-century since Marvin Gaye's masterwork "What's Goin On" carved its indelible mark on the musical and cultural scene. Fans, critics, and artists alike have acknowledged it as the apex of the Motown star's brilliant career.
Although he had scored catchy hits like "How Sweet It Is (To Be Loved By You)" and the seminal "I Heard It Through the Grapevine," the 32-year-old Gaye was looking for a new direction in 1971. He wanted a break from the Motown sound — a jazzier effort that explored his inner feelings and spoke of the plight of his brothers and sisters.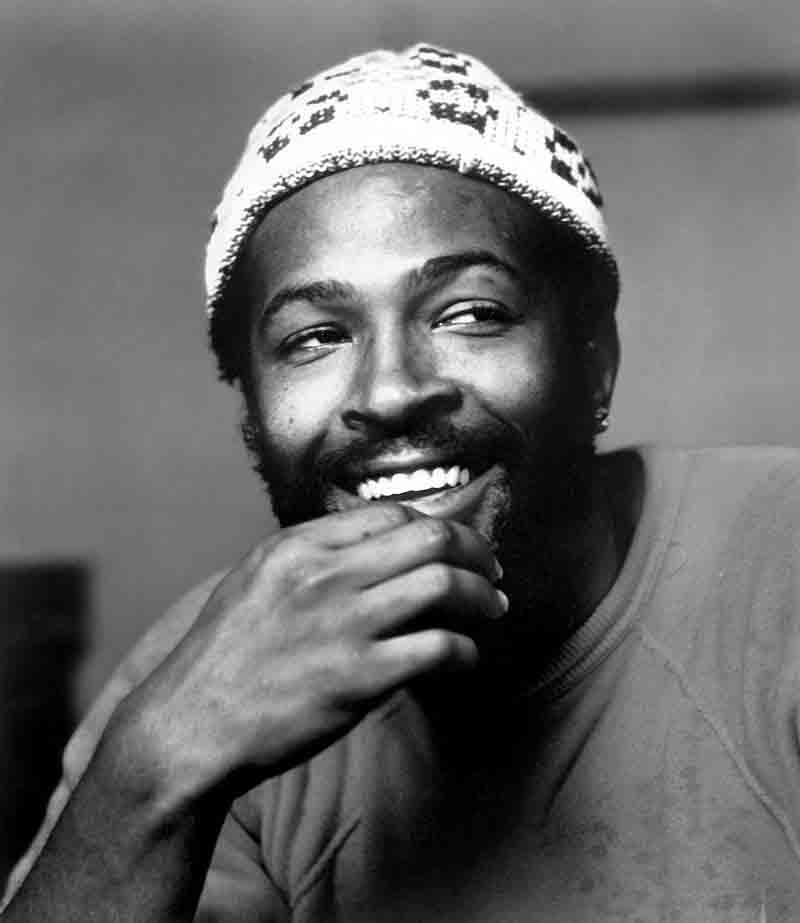 The result was "What's Going On," Gaye's first truly mature record, lyrically and artistically. As each song blends into the next, it gives the illusion the album is one long song, full of religious, introspective, and compassionate overtones — a departure from the sensual themes that made him a household name and sex symbol.
Conceptual in nature, the album deals with the country's violence, oppression, social injustice, and chaos, centering on the Vietnam War, pickets and protests, the ecology, poverty, racial disparities, and drug addiction.
Flash forward 50 years where we've experienced an ongoing pandemic, catastrophic weather, rising gun violence, protests for police shootings, a deadly retreat from a foreign war, and yes, more racial disparities, and it's clear that in 2021, the soulful "What's Going On" remains just as relevant today as ever.
Deciding to give the record a listen for the first time in years, I settled in, dropped the needle, and heard Gaye croon the opening lines of the title track:
Mother, mother
There's too many of you crying
Brother, brother, brother
There's far too many of you dying
He could be referencing the many young men who were killed during a prolonged war that had a vague objective — or he could mean young Black men lost to gun violence and police shootings, I mused. Either way, these silk-smooth lines hold true in our current times, as so many lives have been lost in a war that's slogged on for two decades. Just replace Afghanistan for Vietnam.
"You see, war is not the answer," he sings.
The song is a plea for us all to find a common understanding, to all get along. And such common ground has been hard-to-find-real estate lately. As young Black men and women have been gunned down by police far too often these days, people have taken to the streets to protest –sometimes only to be beaten by riot-ready policemen.
"Picket lines and picket signs. Don't punish me with brutality," sings Marvin.
The track "What's Happening Brother" unfolds from the viewpoint of a vet returning from Vietnam to his own country to ask:
"War is hell; when will it end? When will people start gettin' together again?" 
He complains that he can't find work and money is tight and keeps asking: "What's happening, brother?"
Amidst a pandemic that is still very much with us, I wondered when we would truly start getting together again after hearing those lines. And with the economy still stumbling and too many of us not earning enough or even able to find job opportunities, yeah, Marvin, I'll say money is tight these days.
In the dreamy "Flyin' High (In the Friendly Sky)," he sings of the helplessness an addict feels, with such chilling lines as:
Nobody really understands, no, no
And I go to the good place where the good feeling awaits me
Self destruction's in my hand 
Another by-product of the pandemic, drug dependency, has risen in our country, and too many of us have turned to opioids, stimulants, and other substances to cope with anxiety and stress. Rampant drug use was hardly rare among urban dwellers in the early 1970s, and these days we have seen cases of substance abuse rise again. Overdoses have spiked since the onset of COVID-19.
It is that awareness of self-destructive behavior captured perfectly as Gaye sings over lush orchestration:
I can't help it, so stupid minded
But I go crazy when I can't find it.
The future of humankind is on a lot of people's minds these days, just as it was in 1971. In "Save the Children," Gaye talk-sings at the start of the song:
I just want to ask a question
Who really cares, to save a world in despair? 
The mellow, ethereal "God Is Love" follows, which blends seamlessly into the masterful "Mercy Mercy Me (the Ecology)," in which he crystallizes his concerns for future generations. Gaye sings of blue skies disappearing and poison in the air, oil spills on the ocean, and radiation underground.
Written in a time when the country's awareness of environmentalism was at a peak, the song still holds water today. With climate change bringing about extreme temperatures, killer hurricanes, and uncontrollable wildfires, we have a ringside seat to the environment's destruction at the cost of our modernization.
"Oil wasted in our ocean and upon our seas," Marvin sings eerily prescient, given the recent spills off the coasts of California and Texas.
Kicked off by a stark percussion beat that gives way to a dark yet funky bass line, the album's finale, "Inner City Blues (Make Me Wanna Holler)" captures the despondency and suffering in American ghettos. Inflation, piled-up bills, ever-present crime, and police brutality — the nightmare landscape is drawn with vivid strokes. Unfortunately, it is a backdrop that is still prevalent in too many parts of the country.
Crime is (woo!) increasing
Trigger happy policing
Panic is spreading
God knows where we're heading
"What's Going On" has artistry, spirituality, a sense of compassion, a hint of foreboding. It is some of the most soulful soul ever made, and once the record ends, you immediately want to play it again.
Though the album closes on a dark note, it is not a work without hope. Marvin Gaye, at his best, was a man who could touch the souls of people the world over through his music. And in the Latin-flavored "Right On," he tells us:
Aw true love can conquer hate every time
Give out some love, and you'll find peace every time.
In these divisive times with tensions rising and tempers flaring, with uncertainty, despair, and anger looming over us like a gathering storm system, we should all pause, exhale, and keep Marvin's message in mind now more than ever.