The Gathering of Women, Inc. held the 2023 Men and Women of Distinction Awards Ceremony on Sunday, April 16, at the St. Petersburg Country Club.
BY RAVEN JOY SHONEL, Staff Writer
ST. PETERSBURG — The Gathering of Women, Inc. 2023 Men and Women of Distinction Awards Ceremony kicked off an amazing afternoon Sunday, April 16. The St. Petersburg Country Club, located at 2000 Country Club Way S, was filled with family and friends who came out to support the achievements of this year's honorees.
The Gathering of Women is a small local non-profit organization helmed by President Samantha Richardson. They are a cross-cultural alliance of women catalyzing partnerships and developing community projects to achieve sustained economic security and opportunities for community members.
Each month, The Gathering of Women serves 3,900 households through their food pantry at Wings Fellowship, 1801 34th St. S, on Thursdays and Fridays from 11-1 p.m. The ladies in red also deliver to seniors' homes on Wednesdays through Fridays.
Through their music program, 35 children currently receive free music lessons and instruments from professional instructors. And for those children who like to get down and dirty, Ms. Jo's Garden presently has 15 youngsters learning to plant and cultivate vegetables and flowers, empowering them to eat healthily.
A recent program called Women Helping Other Women supports pregnant mothers and their children find housing, essentials and case management service. These young ladies are often homeless, living out of their cars with no support system.
Other programming includes essay writing workshops, prom dress distribution, a Christmas Wonderland for children, a youth summit for young men and the Flower Girls & Butterflies enrichment program for young ladies.
Their most popular program, however, is the Distinction Awards, which honor individuals who have tirelessly given their time, talent and expertise to benefit the community. These heroes represent a broad range of activism, including health, culture, public service and business.
Each year, candidates for the Distinction Awards undergo a strict review process that starts in the previous year. To evaluate the nominations, a selection committee gauges all names within the context of community involvement, leadership, commitment, a concern for humanity and having an enduring and meaningful impact.
The 2023 awards saw Andrida Hosey, actress and educator, play the role of mistress of ceremony, while Carl Lavender, Jr., interim co-CEO of the Foundation for a Healthy St. Petersburg, give the keynote address.
This year's Roger and Renee Ambrose Education Scholarships were given to Zion Gardner, Jordan Gardner, Kayla Pitts and Jordan Bolds, and Sam Sourn received the Josephine Lampley Scholarship. These five youths are eager to make a difference in the community, and a scholarship is the organization's way of giving them a head start.
Local historian, activist, and president of the African American Heritage Association, Gwendolyn Reese, was on hand to give the Gwen Reese Lifetime Achievement Award to Lorna Taylor, president and CEO of Premier Eye Care.
"Lorna is one of the few white women I know who faced her white privilege and her entitlement. She wasn't aware she had it, as most people aren't. But oh boy, when she did, it became her mission in life to understand it, to acknowledge it and to do all that she could to make a difference to the community in which she lives," said Reese, revealing that she chose four words to describe her: Virtue, valor, vulnerability, and sincerity.
The late Rev. Watson Haynes II was given the Community Service Award posthumously.
For more information on The Gathering of Women, visit thegatheringofwomen.com.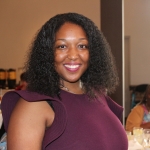 Maiya Stevenson
Maiya Stevenson is a nationally acclaimed vocal performance major and an alumnus of the Pinellas County Center for the Arts at Gibbs High School. After graduating from the magnate program, she enrolled at Florida A&M University, choosing music as her discipline.
Stevenson has competed in and won numerous singing competitions, including the Grady Rayam Negro Spiritual Competition, the Tallahassee Opera Guild, St. Petersburg Opera Guild and the Omega Psi Phi Talent Hunt Competition, all first place. She has performed at various events in Florida's capital, including the 2016 graduation ceremony at Florida A&M University.
In 2017, the celebrated soprano was one of only two soloists appearing with the Young Adult Honors Performance Series at Carnegie Hall in New York City. After her stellar performance, she was hailed as "the next Leontyne Price" by the program director.
After graduating from Florida A&M University in the spring of 2017, she was awarded a position as an understudy for the leading role of Donna Anna in the illustrious opera, "Don Giovanni" by Wolfgang Amadeus Mozart. This legendary opera was featured at the sixth Varna International Opera Academy in Bulgaria.
Stevenson has also been the lead soloist for the Blessed Sacrament Methodist Church and the leading soloist in Leroy Darby's "Journey of Hope" showcase at the Cocoa Village Playhouse. She serves as the City of St. Petersburg Ambassador, performed alongside members of The Florida Orchestra and is a member of Opera Tampa and Opera Orlando.
She strives to educate how the classical era of music positively impacts society, and she hopes to open up a diverse pathway for others to become more knowledgeable about what it takes to be a musician.
Maiya Stevenson was awarded the Arts, Culture & Heritage Award.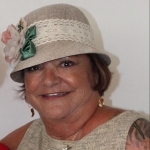 Victoria L. Hummer
Victoria L. Hummer, MSW, LCSW, is now enjoying semi-retirement, working part-time as the owner and CEO of Heartlight Counseling, Education and Wellness. She provides virtual therapy and wellness for children, teens, adults and families experiencing various life challenges there. She is also a qualified supervisor for registered clinical social work interns seeking licensure.
She continues her role as a faculty/consultant in the Sanctuary Model, a trauma-informed organizational change model of the Sanctuary Institute/ANDRUS Children's Center in Yonkers, N.Y.
Hummer holds a bachelor's degree from North Carolina State University and a master's degree from the University of North Carolina at Chapel Hill. She has years of experience providing trauma-informed leadership training and consultation to organizations implementing the model of treatment and organizational change.
She has trained the community in trauma-informed care, psychological first aid within the post-traumatic stress management continuum, mental health first aid, cultural and linguistic effectiveness, commercial sexual exploitation of children and effective providers of services to children exposed to violence.
In addition, her clinical and research experience in children's mental health, adoption and child welfare proved invaluable to those she served.
Hummer was previously director of training at the Crisis Center of Tampa Bay, director of transformation at Metropolitan Ministries, Inc., a researcher in the Department of Child and Family Studies and an adjunct professor in the Children's Behavioral Healthcare bachelor's program within the College of Behavioral and Community Sciences at the University of South Florida.
She has co-authored journal articles on trauma-informed care and done over 150 presentations on the topic. She is an adoptive parent whose advocacy has led to an improved service system for this population in the Tampa Bay area.
Victoria L. Hummer was awarded the Health & Awareness Award.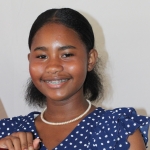 Addisyn Bivens
Hello, my name is Addisyn Bivens, or Addi, as most people call me. If I were to describe myself, I would say I am a determined and ambitious person because I am only 13 and have been through and done a lot.
My great aunt named me because she liked the meaning – son of Adam – or, in my case, daughter of Adam. The name has long been associated with strength, leadership, and authority. Although I never had one hobby or one activity as a kid, I still love and am very grateful for everything that I have been able to do.
For as long as I can remember, my mom or grandma always had me in dance. I have always loved to dance, but some challenges have kept me in and out. When I first started dancing, I danced at a competitive dance studio with my older sister, Kyla. I did ballet and tap, and from there, I fell in love, but the studio had to relocate to Clearwater, so I quit.
Thanks to one of my grandmother's friends, she got me signed up at my church to continue dancing in the little girls' group, also known as the Petals of Praise. I loved every second of dancing with them, but not so much the early mornings of getting up on the third or fifth Sunday at 5 a.m. to get ready to perform.
At my church, I started making the announcements. I may not have been able to read them because I was three or four, but I told them they could tell me what to say, and I would repeat it. But when COVID came, I had to stop doing both, and I didn't go back for a while.
At school, I won the Dr. Joseph L. Carwise Achievement Award and the Vyrle Davis Minority Achievement Award for outstanding academic achievements. Afterward, I got accepted into Thurgood Marshall Fundamental Middle School.
There I met one of my best friends, and she got me to go back into ballet at the beginning of seventh grade. Now I have just reached the level of point shoes, and I finished my last grading period with all A's and principal's list.
Addisyn Bivens was awarded the Young Woman of Distinction Award.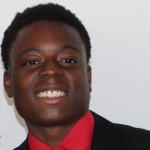 Martavious Dudley
My name is Martavious Dudley, but some people call me Duke. I was born July 14, 2006, and raised in St Petersburg. In my early childhood, I learned sign language and gospel dance.
In middle school, I was inducted into the honor society. I soon fell in love with the game of golf, which was introduced to me by Coach Rick. He took me fishing for the first time when I was 12, and I loved that too. I am currently in the 10th grade, go to Canterbury School of Florida and have a 3.64-grade point average.
I play golf, football, and track, and I recently made it to the finals with a win of 45-33. Last track season, I ran a 12.30 in the 100 meters and a 25.83 in the 300 meters. I have a 13-year-old sister named Mariyah, and I also helped her find a love for track and field.
I volunteered an entire summer at the First Tee of St. Petersburg; they helped me through middle school and, with the help of Coach Rick, gave me a chance to attend Canterbury School of Florida for high school. I'm an usher at New Pleasant Grove Baptist Church and part of the teen ministry, and I also help in other areas when needed.
I live with my grandfather and help him with anything at any time. I want to go to college for track and field or football and become a sports manager or personal trainer for a famous sports team or have my own gym for the NBA, NFL and other sports players. But if I get a chance to play football in the NFL, I will take the chance.
Martavious Dudley was awarded the Young Man of Distinction Award.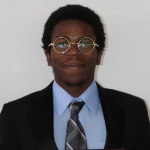 Jonathan Miller
Jonathan Miller is a 17-year-old native of St. Petersburg. He is a junior at the Pinellas County Center for the Arts (PCCA) at Gibbs High School, majoring in tuba. He is ranked fifth in his class with a 4.36-grade point average.
Ever since he was young, Jonathan has been an active community member. In fifth grade, he joined the DOS Crescent Foundation Sigma Beta Club and has held a leadership position ever since. He has volunteered in several events through the group, such as highway cleanups and passing out water at races. He has also volunteered independently, including helping the Gathering of Women set up for several of their events.
Jonathan is an active member and leader in his church, where he has helped plan and run youth services since he was in the sixth grade. He was also a youth selected to go on a mission trip with his church to the Dominican Republic to build a house for a needy family.
He is a member of the Gibbs High School National Honor Society, vice president of the Gibbs Music Honors Society (Tri-M) and co-captain of the Gibbs Academic Team since his sophomore year.
Jonathan is also very active in sports, winning medals in track and field and having played soccer for multiple years. His longest and most passionate sport has been competitive swimming. He began competitively swimming in the third grade and has qualified for the state's regional meet for three years, holding Gibbs' record for the 200-yard freestyle. He is also captain of the Gibbs Swim and Dive team.
He takes extreme pride in his music. He began playing tuba in sixth grade and participated in the Pinellas All-County Honor Band as a top-three chair since the eighth grade. He is the vice president of the PCCA orchestra and wind ensembles, brass captain and tuba section leader for the Gibbs High School Marching Band.
Jonathan has become the principal tuba player of the Pinellas Youth Symphony Orchestra and is a member of several of their brass chamber ensembles. He has been part of the Kinhaven Music School summer camp, in which he went to Vermont for six weeks during the summer and played in the Kinhaven Orchestra and Chamber Ensembles.
Most recently, Jonathan has been invited to play with the National Youth Orchestra of America 2, the second-best youth orchestra in the United States, and only accepts one tuba player out of hundreds of applicants.
Jonathan Miller was awarded the Young Man of Distinction Award.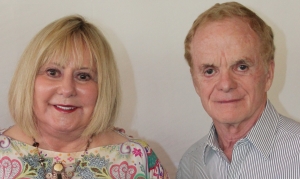 Donna and Tom Gaffney
Tom and Donna Gaffney have made a difference in the lives of so many people through their amazing contribution to business and commitment to serving children.
Donna attended Alverno College in Milwaukee and received a Bachelor of Science degree in Nursing in 1968. She attended the University of Illinois, Chicago, obtaining a Master of Science degree in Nursing in 1976.
When Donna moved to St. Petersburg over 30 years ago, she immediately began making an impact as a child advocate and a community change agent. She joined the board for The Children's Home, which provides intensive therapeutic and educational interventions for children unsuccessful in foster homes and adoptive placements due to emotional problems created by abuse and neglect. Through her work, she has positively impacted hundreds of children.
In 2004, Donna founded Suncoast Voices for Children to provide for the unmet physical, psychological, educational and social needs of abused, abandoned and neglected children in Pasco and Pinellas counties. Since then, she has raised over $4 million to fulfill the needs of at-risk youth, ultimately to help keep children out of foster care and support them if they already are.
In 2002, Donna received the Excellency in Child Advocacy Award, representing and advocating for abused and neglected children in the 6th Judicial Court of Florida. She is affiliated with numerous groups, such as the Florida Holocaust Museum, Redlands Christian Migrant Association, the Children's Home of Tampa, the Society for the Prevention and Cruelty to Animals and many more.
A graduate of Brown University, Tom earned an MBA from the University of Chicago Graduate School of Business. He has been in the merger and acquisition business for more than 40 years, and in 1985, he co-founded The Anderson Group.
Tom enjoys rescuing abandoned animals and finding loving homes for them.
Tom and Donna Gaffney were awarded the Humanitarian Award.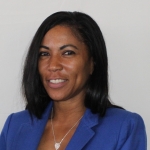 Tahisia Scantling
Tahisia Scantling is the managing broker for Right Turn Realty, LLC, located in Pinellas County, and a real estate investor. She received a bachelor's degree from St. Petersburg College. She graduated from the University of West Florida with her master's degree in administration and a master's certificate in not-for-profit administration.
She has over 20 years of experience in business consulting, retail and business banking, commercial and residential real estate, sales and customer service. She is certified as a Short-sale, Foreclosure & REO Specialist, a real estate instructor and a licensed Community Association Manager.
Scantling is a District Six Leadership Institute 2022 graduate and serves on the leadership Board of Directors for the Pinellas Realtor Association.
Her work in the community includes a mayoral appointment as a commissioner to participate in the St. Petersburg Redistricting for 2022. She has been a part of the grant selection process for the past three years for the City of St Petersburg Homeless Coalition and has volunteered on several boards in a leadership capacity. In her downtime, she enjoys dancing, playing golf and hanging out with the best 3-year-old in the world.
Tahisia Scantling was awarded the Business Leadership Award.
Theresa Jones
Theresa Jones is a native of Erie, Pa. In 1976 after graduating from Edinboro State University in Edinboro, Pa., she moved to St. Petersburg.
Jones began working with the City of St. Petersburg as a temporary relocation officer in August 1977. She served in various management positions before becoming the Minority Business Enterprise Coordinator in 1986. After leaving for three years to take a position at Tampa General Healthcare, she returned to the city in 1996 and assumed her former role.
Jones continued to serve as Minority Business Enterprise Coordinator until being promoted to manager of Business Assistance and assuming the responsibility of operating the city's Business Development Center. In this role, she was responsible for the administration of the Small and Disadvantaged Business Enterprise Procurement and Assistance Program and management responsibilities associated with the day-to-day operations of the Business Development Center, now known as the Greenhouse.
In October 2002, Jones was appointed as the community affairs director for the city. Her department was responsible for enforcing local, county, state and federal anti-discrimination laws. She also provided oversight for the Committee to Advocate for Persons with Impairments, the Civilian Police Review Committee and the city's Summer Youth Intern Program and Workforce Training Program, which were administered by contracts with outside non-profit organizations.
Jones retired in 2012 after a lengthy public service career with the City of St. Petersburg. However, she returned to work for the City of St. Petersburg as the Veterans, Homeless and Social Services manager in 2018 after a call from then-Mayor Rick Kriseman.
She has been active in the community in various capacities, including being the founding member and secretary of the Tampa Bay Chapter of the National Forum for Black Public Administrators, co-chairperson of Community Alliance, a graduate of Leadership St. Petersburg, president of the West Coast Chapter of the National Minority Supplier Development Council in both 1991 and 1994, president of the Florida Association of MBE Officials in 1996 and much more.
In addition, she has been a board member for R' Club Child Care, Inc. for almost two decades after joining as a parent representative on the board when her son was in elementary school.
In total, Jones provided 38 years of service to the City of St. Petersburg, retiring permanently earlier this year.
Theresa Jones was awarded the Community Building & Community Leadership Award.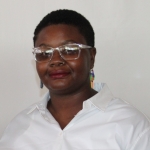 Jalessa Blackshear
Jalessa Blackshear is a mother, recording artist, student and neighborhood activist. She was born and raised in Cape May, N.J, and at the age of 19, she was called by her ancestors to return to her deep southern roots in the City of St. Petersburg, where her paternal great-great-grandparents settled in Methodist Town during the Jim Crow era.
She has led city-wide demonstrations in response to local and national civil unrest and continues mobilizing on local issues.
Recently earning a bachelor's degree in political science from the University of South Florida, Blackshear continues her pursuit of higher education. She and her life partner co-host an ongoing donation-based Community Movement class, offering civic engagement agenda items and mindful movement.
Jalessa Blackshear was awarded the Volunteer, Advocacy & Community Leadership Award.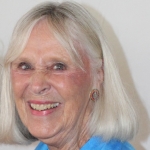 Patti Snyder
Patti Snyder is a retired teacher of 30 years in Anne Arundel County, Md., and has been a substitute teacher for Pinellas County elementary schools for the past 18 years. Her list of accomplishments includes:
Volunteer of the Year in two different elementary schools in 2017 and 2018
2005-present: GFWC North Pinellas Woman's Club (service organization), offices held: secretary, arts co-chairman, scholarship chairman, 2nd vice president, 1st vice president, member-at-large, conservation committee
Activities include regular cleaning of Hammock Park and Pinellas Trails
Collecting and donating to SCPA
Building oyster domes for Tampa Bay Watch and many more
Health & Wellness committee: leading projects with Florida Support Services in Largo, including organizing Room of Hope clothes closet and readying donations in Pinellas and Pasco Counties Delegate for Alpha Gamma Delta, affiliated with Clearwater Alumnae Pan-Hellenic 2015-present
Group supports fellowship, scholastic achievement providing annual scholarships to college/university women, and community service
Actively involved in fundraising
Volunteer at the Safety Harbor Chamber of Commerce Visitor Center interacting with visitors, answering calls, maintaining and selling merchandise and volunteering for many city festivals and events.
Volunteer of the Year in 2019, Volunteer for Friends of Honeymoon Island 2010 – present
Assists with Earth Days & Halloween on the island
Volunteer for Peace Café 2013 – 2020, serving meals to homeless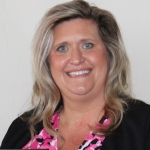 Dawn Bingham
Dawn Bingham is a lifelong Pinellas County resident and an Osceola High School graduate. She started her career in education over 25 years ago. She earned a Bachelor of Arts degree in Early Childhood Education and a Master of Educational Leadership from the University of South Florida.
Her passion and advocacy for teaching and learning have led her to various experiences, including educator, district and state reading coach, curriculum coordinator, Florida State University research director, and currently an assistant director at Pinellas Technical College, St. Petersburg.
Bingham is an integral part of Pinellas Technical College St. Petersburg. She is incredibly supportive of staff and students, communicates clear expectations, and follows in a positive way. Her warmth, support and insight have helped guide the school's successes and individual successes.
Pinellas Technical College St. Petersburg has undergone many organizational changes over the past few years, and Bingham volunteered to help improve the overall culture and mood. From team meetings and offsite team building exercises to always remembering birthdays for individuals to working with facilities to paint the dull gray walls to bright, fun colors – she has taken the lead, and the payoff is endless. She brings high positive energy and individualized touch.
Bingham brings true professional attributes to Pinellas Technical College St. Petersburg and genuinely cares about delivering excellent work. She strives to integrate an understanding of the big picture strategy and goals (for the school, department, and team), as well as attention to detail.
Dawn Bingham was awarded the Education, Training & Development Award.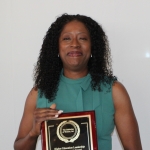 Dr. Michelle Madden
Dr. Michelle Madden served as the campus diversity officer at the University of South Florida, St Petersburg, for five years. In that role, she collaborated with senior leaders across the university to consider ways to support a fair and equitable environment for the university's students, faculty, and staff and for initiatives in the St. Petersburg community.
In 2020, she was instrumental in the vision and creation of the SPHERE (St. Pete/Pinellas Higher Education for Racial Equity) Consortium — a collaboration with USF, St. Petersburg College, Stetson University College of Law and Eckerd College — which is dedicated to advancing racial inequities in the academy in partnership with the local community.
The SPHERE Consortium continues to build partnerships in the local community, including the City of St. Petersburg Mayor's Office, the St. Pete Youth Farm, The Well for Life, Community Tampa Bay, and other community organizations that provide education and mentorship for Student Racial Justice Fellows during the academic year and through paid summer internship experiences.
In addition to her position as the campus diversity officer, Madden chaired the Chancellor's Advisory Diversity and Inclusion Committee, served as an integral part of USF's Diversity, Inclusion, and Equity Office and USF's Council on Black Affairs and serves as an Equal Opportunity Liaison. She also participates in several community steering committees in the Tampa Bay area, including LEAP Tampa Bay, The Foundation for Healthy St. Petersburg's Dream in Black and Brown Youth Leadership initiative, and COQEBS (Concerned Organization for Quality Education for Black Students).
Madden is also a member of the American Association of University Women, The Association for the Study of African American Life and History, NAACP and the National Coalition of 100 Black Women, Tampa Bay Chapter.
Recently, she was named the director of Strategic Equity & Accreditation Initiatives for all of the University of South Florida. In that role, she will support university initiatives and processes that satisfy and exceed external specialized accreditors' expectations for diversity, equity, and inclusion.
Dr. Michelle Madden was awarded the Higher Education Leadership & Achievement Award.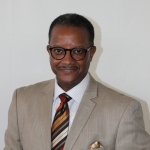 Rev. Robert A. Vinson, Jr.
Rev. Robert A. Vinson, Jr. was born and raised in St. Petersburg to the late Robert A. Vinson Sr. and Shirley J. Thornton. He and his sister grew up in a Christian home surrounded by both sides of their family. He has been married to Tiffani Vinson for 25 years, and they share two beautiful children, Teniyah and Robert A. Vinson III.
Vinson accepted Jesus Christ as his savior at the age of 10. He was blessed to have a solid Christian influence under the Baptist Church during his formative years. He attended Morris Brown and Morehouse College and received a Bachelor of Arts degree in Organization Leadership from Eckerd College and a master's degree in religion/pastoral counseling from Liberty University.
Vinson lives as a Christian leader following 1 Timothy 3:1-17 and Titus 1:5. He dedicates his life to demonstrating competency in all ministerial skills, including preaching, teaching, pastoral care, youth work, administration, leadership, church growth and service.
Pastor Vinson is sensitive to historical, cross-generational and cultural diversity as he builds and nurtures positive relationships. He believes that exhibiting spiritual maturity, moral integrity and excellence of character by setting an example for believers in speech, life, love, and purity (1 Timothy 4:12) is instrumental to his success as a pastor.
Over the past seven years, he has developed and successfully implemented leadership workshops for church leaders and officers to include opportunities for the church's financial growth and support for various outreach efforts to improve the surrounding neighborhood and community life.
Over the last seven years, Vinson has accomplished the following:
Revamp and establish the Faith Memorial Youth Department Ministry, Finance Ministry, Married Couples Ministry, Administration Ministry, Assimilation Ministry, Technology Ministry, Black History Showcase, Health and Wellness Ministry
Over $300,000 in approved repairs through tithes, offerings and sacrificial giving
Enhanced external structure and appearance of church to include technology through installation of new church-wide sound system, revamped website and church-wide phone tree system
Successfully completed land clearing project and the renaming of existing lot to "Faith Land" for quarterly outreach/evangelism opportunities
Instituted the Pastor Vinson's Leadership Award in recognition of faithful service
Rev. Robert A. Vinson, Jr. was awarded the Outstanding Spiritual Leadership Award.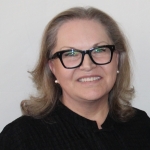 Lorna Taylor
President and CEO Lorna Taylor is an accomplished leader in directing Florida-based Premier Eye Care and making an impact in the community. Premier is a nationally managed eye care company providing full-risk medical, routine ophthalmic care and administrative services to health plans and members.
Taylor and her leadership team embrace a culture where the triple bottom line — people, planet, profit — is part of the corporate DNA. Her team is purposeful and intentional in their commitment to diversity, equity, inclusivity, and belonging.
Premier believes that the more diverse the team – from entry to senior leadership – the stronger the team. Reflecting the success of this value, it is ranked nationally as one of the 75 Best Places to Work for Millennials by the Center for Generational Kinetics, ranked first as Best Companies to Work For in Florida by "Florida Trend" in consecutive years, and for 2022-23 was ranked by "Fortune Magazine" as seventh nationally as Best Company.
In January, Premier Eye Care was sold to Health Network One, where Taylor serves as president of the national eye care division and holds a seat on the board.
Taylor is involved in a wide variety of community and nonprofit commitments. She has board positions with The Dalí Museum, Preserve Vision Florida and The Foundation for a Healthy St. Petersburg. She is co-chair of the capital campaign for The Woodson African American Museum of Florida and served on the transition team for Ken Welch, St. Petersburg's first African-American mayor.
She is a graduate of Princeton Theological Seminary with a master's degree in divinity, concentrating on social ethics. Tampa Bay Times named Taylor one of the 10 most intriguing people in Tampa Bay. "Florida Trend" named her as one of St. Petersburg's "movers and shakers" and one of Tampa/Hillsborough's "people to know." "Tampa Bay Business Journal" named her to the 2023 Power 100 of the most influential business people in Tampa Bay, and "Florida Trend" named her to the Florida 500 Most Influential Business Leaders.
Lorna Taylor was awarded the Gwen Reese Lifetime Achievement Award.
Photo Gallery