BY ALLEN A. BUCHANAN, Staff Writer
ST. PETERSBURG — Black Power 96.3 FM reached back into the annals of strategic African-American history by throwing a community party to galvanize, energize and honor south St. Pete residents on July 4.
The radio station's first 2017 African Community Media Leadership Awards was held at the Uhuru House on 18th Avenue South after breakfast was provided for the community.
Station Manager Diakiesie Lungisani welcomed the packed auditorium and began the day's agenda by presenting Media Leadership Awards to people who work to disseminate news beneficial to the community in a variety of capacities.
2017 Media Leadership Award recipients
Shaundia Allison
DJ Assata
Donald B
Aliyinza Bandele
Angela Brown
J. Carl Devine
Sharlene Emmanuel
Tonya Givens
Minnie Jackson
Lyn Johnson
Gazi Kodza
Liu Montsha Kwayera
Inika Methembe
Isabel Miranda
Elika Zwana Ngoma
Charles Oliver
Andrea Peaten
Diamond Samuels
Iquan Smith
Themba T'shibanda
Alikuna Ukunbizi
Omali Yeshitela
The Weekly Challenger's publisher and general manager Lyn Johnson was among the 22 people receiving an award for covering significant events pertinent to African Americans in the Tampa Bay area.
Founder and leader of the Uhuru Movement Omali Yeshitela set the socio-political tone of the event during the award ceremonies.
"If we are to be successful with media, we have to inform our people so that we know what it is that we are dealing with, how we got here and what it is that we have to do to be free, and we can know whether we are free or not," said Yeshitela. Jesse Nevel, the national chair of the Uhuru Solidarity Network and candidate for St. Pete mayor, indirectly echoed his comments.
"We have to deal with the injustice and long-standing oppression imposed upon the black community, and that's something that stretches back to the origins of this city to the 18 and 19 hundreds," said Nevel.
The Black Power Radio block party displayed the multiple social, economic and cultural hues of the area.
After the ceremony, activities moved outside where vendors were set up. Patrons visited the variety of vendors including traditional African attire, handmade jewelry, a-dollar-a-minute massages and food, food, food.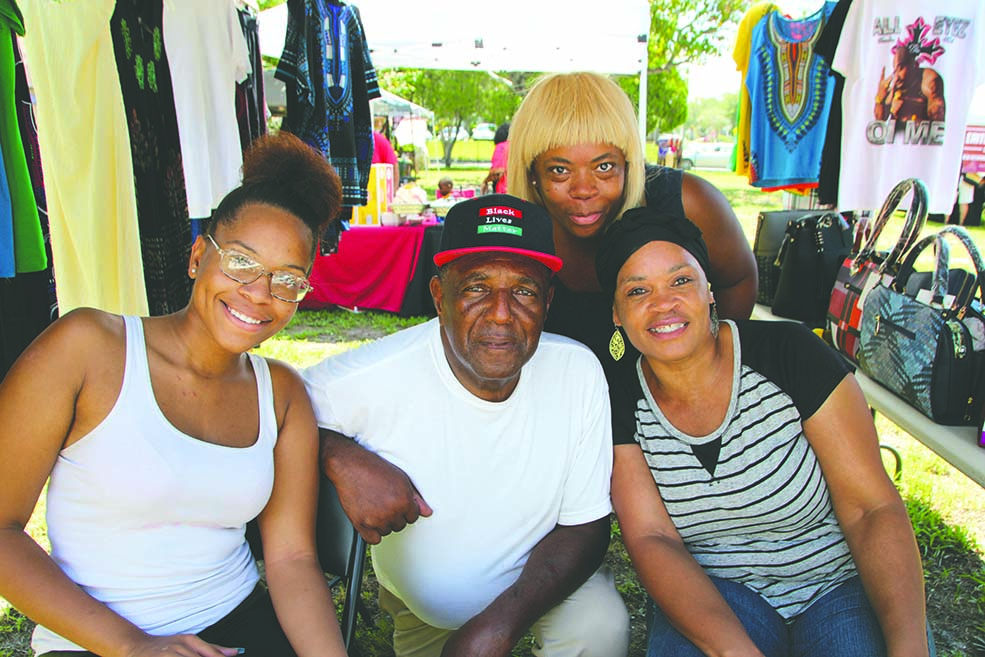 Live and local entertainment was out in full force including Goopman, Darrell Tuff, Known, AwesomeSoBeautiful, Rack' Up Slim and Brother Maxo, Earnie Churchill, C.U.R.E.D., Maya Soul, Slam Anderson, and Najee, Hekima and Iquan.