Satisfy your guests with timeless favorites
(Family Features) When the holidays come around and you're looking for a menu to please your guests, stick to time-honored classics to ensure everyone goes home happy.
For a spread that's sure to shine, start with a Baked Honey Ham complemented by simple White Wine Glazed Carrots for the main course. Then, once the evening starts to wind down, break out a dazzling dessert like Peanut Butter Cookie Dough Chocolate Cheesecake.
Find more dishes for holiday entertaining at Culinary.net.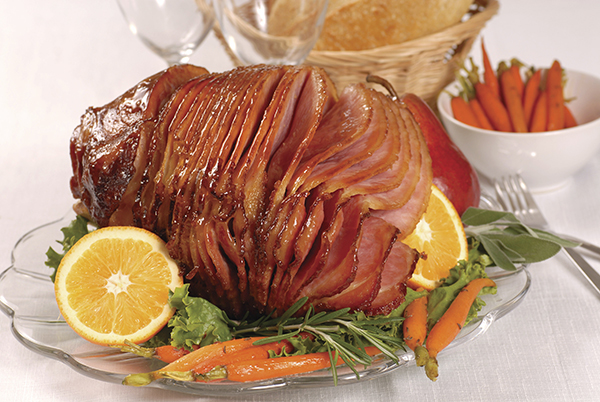 Honey Holiday
Center your family's holiday meal around a traditional classic with this Baked Honey Ham. With a simple sauce to top it off, this main dish can dazzle any crowd. Find more honey-based recipes at honey.com.
Baked Honey Ham
Recipe courtesy of the National Honey Board
Servings: 12
1          tablespoon flour

1          oven cooking bag

1          bone-in, fully cooked ham (about 6 pounds)

16        ounces honey

4          teaspoons lemon pepper

2          teaspoons rosemary or thyme, crushed
Honey Sauce:
water

1/2       cup white wine
Heat oven to 325° F.

Place flour in roasting bag and shake to coat inside surface. Place ham in floured bag. Combine honey, lemon pepper and rosemary; pour over ham and close bag with twist tie. With fork, poke holes in top of bag.

Roast ham 1-1 1/2 hours, or until slightly browned.

Remove from oven; let stand 10 minutes.

Cut bag and remove ham, following bag manufacturer's directions. Reserve drippings for sauce.

To make Honey Sauce: Strain drippings and measure; add enough water to equal 2 cups. Add white wine and bring to boil. Serve with ham.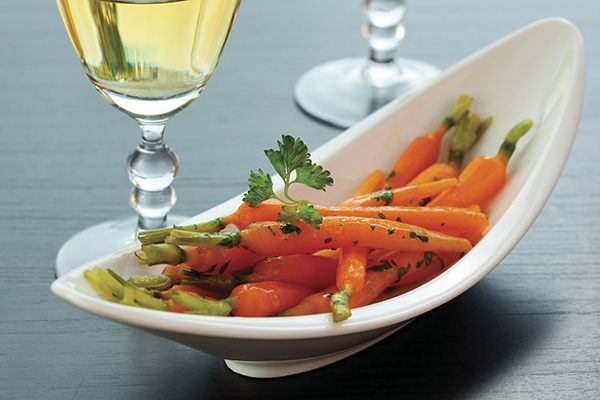 Tips for Using Leftover Holiday Wine

Whether it's a semi-full bottle of crisp white or a half-empty bottle of leftover red, there are creative ways to make the most of unused wine after all the holiday parties come to an end.
The World Wine Guys and Deutsch Family Wine & Spirits offer these ideas to help you put your leftover wine to good use this holiday season:
Make Red Wine Vinegar
Impress your guests by adding homemade red wine vinegar to your next dish. Add one part raw vinegar to two parts leftover red wine then store your mixture in a dark, cool place. Monitor periodically and keep testing until you get the desired vinegar smell, strain and refrigerate. Use as desired on salads and in homemade sauces and marinades.
Create Wine Ice Cubes
If you can't use your leftover white wine right away, pour the remaining liquid into ice trays and freeze. Next time you're enjoying a glass, add some of the cubes to your wine to keep it cold. This trick can also work with a rosé or sparkling wine like Josh Cellars California Rosé or Enza Prosecco. Using the frozen wine cubes instead of ice can prevent what you pour from becoming too watered down.
Wine-Based Recipes
Both red and white wines can be used in a variety of different dishes from appetizers to desserts. Keep in mind that open bottles should be used within 2-3 days, so look to use your leftovers sooner rather than later. Try adding wine to a seasonal side dish like these White Wine Glazed Carrots.
For more information on wines for the holidays, visit WineFix.com.
White Wine Glazed Carrots
Recipe courtesy of Deutsch Family and the World Wine Guys, authors of "Red Wine"
6          medium carrots, halved lengthwise and cut into 2-inch pieces

1          tablespoon extra-virgin olive oil

1 1/2    cups water

1          tablespoon honey

2          tablespoons Barone Fini Pinot Grigio

salt, to taste

pepper, to taste
In large skillet, combine carrots and olive oil; add water. Cook over medium-high heat until carrots are tender. Add honey and white wine; cook and stir 2 minutes until carrots are glazed.

Add salt and pepper, to taste.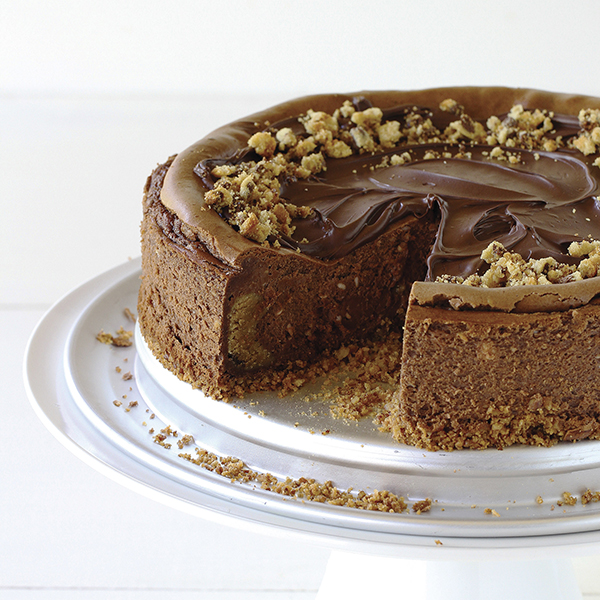 A Tempting Treat
No holiday get-together is complete without a sweet treat. Featuring cookie dough balls between layers of rich and velvety smooth chocolate cheesecake batter, this decadent dessert can be the perfect ending to a holiday feast. Find more dessert recipes perfect for any occasion at verybestbaking.com.
Peanut Butter Cookie Dough Chocolate Cheesecake
Recipe courtesy of Nestlé
Prep time: 20 minutes
Total time: 5 hours, 25 minutes
Servings: 16
1          cup (16-18 crackers) round snack crackers, finely crushed

1          cup pecans, finely chopped

2          tablespoons butter or margarine, melted

2          cups (12-ounce package) Nestlé Toll House Semi-Sweet Chocolate Morsels, divided

4          packages (8 ounces each) cream cheese, at room temperature

1/2       cup granulated sugar

4          large eggs

1          package (16 ounces) Nestlé Toll House Refrigerated Peanut Butter Chocolate Chip Cookie Bar Dough
Heat oven to 350° F.

In large bowl, combine cracker crumbs, pecans and butter; mix well. Press onto bottom of 9-inch springform pan. Bake 8 minutes.

Place 1 2/3 cups morsels in medium, microwave-safe dish. Microwave on high 1 minute; stir. If necessary, microwave at additional 10-15-second intervals, stirring just until smooth.

In large mixer bowl, beat cream cheese and sugar about 3 minutes, or until completely smooth and creamy. Beat in eggs one at a time, beating well after each addition. Fold melted chocolate into cream cheese mixture and continue folding until mixture is uniform in color.

Spoon approximately 1/3 cream cheese mixture into springform pan; spread mixture evenly over crust.

Cut 10 cookie dough bar squares in half; roll into balls. Place 12 dough balls about 1 inch from outer edge, six in middle and two in center. Spoon remaining batter gently over dough balls; smooth down top.

Bake 45 minutes, or until edge is set but center still moves slightly. Refrigerate at least 4 hours, or overnight.

Cut remaining cookie dough squares in half; roll into balls. Bake to desired doneness. Melt remaining morsels and spread or drizzle over top of cheesecake. Garnish each cheesecake slice with cookie, or crumble cookies and sprinkle around edge of cheesecake.
Photos courtesy of Getty Images (ham and carrots)
SOURCE:
Culinary.net