There are 1.4 million ex-felons across the state of Florida depending on our support to help them earn their right to vote after the passage of Amendment 4 this past Nov. The Poor People's Campaign St. Petersburg will host a bi-partisan community discussion on the implementation of Amendment 4 at 6 p.m. on Tuesday, Feb. 26, at the Rock of Jesus Missionary Baptist Church, located at 3940 18th Ave. S.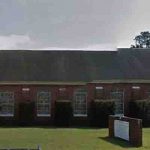 Confirmed panelist include State Senator Daryl Rouson, State Representative Wengay Newton, State Representative Jennifer Webb, the Office of Supervisor of Elections Deborah Clark and the Office of Pinellas Clerk of the Court Ken Burke will also be on-site to answer any questions related to court-ordered restitution or fines.
This is a FREE event. The public is invited to weigh in on this important discussion regarding the restoration process ex-offenders. Light refreshments will be served. Please contact Min. Corey Givens Jr. at (727) 433-5477 with any additional questions.
About the Poor People's Campaign
The Poor People's Campaign: A National Call for Moral Revival is uniting tens of thousands of people across the country to challenge the evils of systemic racism, poverty, the war economy, ecological devastation and the nation's distorted morality. Organized in 1968 by Rev. Dr. Martin Luther King, Jr. and the Southern Christian Leadership Conference (SCLC), in an effort to gain economic justice for poor people in the United States.