The Pinellas County Urban League the 2022 Equal Opportunity Day Gala on Saturday, Oct. 29, at Banquet Masters in Clearwater.
BY RAVEN JOY SHONEL, Staff Writer
CLEARWATER – The Pinellas County Urban League held its first Equal Opportunity Day Gala in 10 years — the organization's largest fundraising event — without the late Rev. Watson Haynes at the helm. Held at Banquet Masters on Saturday, Oct. 29, the event was absent of Haynes' smiling face and endearing presence.
Rev. Haynes transitioned peacefully on Aug. 20, leaving a hole in the community.
Erica Riggins, former Bay News 9 anchor and current public information officer for the City of St. Petersburg, played the role of mistress of ceremony and kept the program flowing.
"Tonight is extra special because I know you feel his presence here too, as I do," Riggins said, adding that Rev. Haynes' legacy and work will never be forgotten.
When the PCUL opened its doors in 1977, the agency had four members, one program operation, and shared a single office with another agency. Today they have a staff of more than 40 dedicated workers and 15 programs serving Pinellas and Pasco Counties.
Part of their 15 programs includes economic development, where they assist job-seeking clients in obtaining their goals by providing assessments and goal setting, career counseling, employability skills training, financial fitness training, resumes, technical training, certifications, career fairs, job search, resources and wrap-around services.
PCUL also focuses on health outcomes in BIPOC communities by eliminating longstanding health inequities with the belief that everyone should have access to affordable healthcare.
Over the years, the non-profit organization has helped hundreds of youths and adults achieve educational and personal development success by offering GED classes, leadership skills, social and character building and financial literacy programs and services.
PCUL's housing services are what most people are familiar with. They provide safe, affordable, clean, and efficient housing, build strong collaborations with partner agencies that provide homeowner assistance and other housing services, and offer weatherization services to promote energy efficiency and utility assistance.
​PCUL Board Chair Rodney Wilson said he's proud to carry on the legacy of Rev. Haynes.
"I'm super proud to be here tonight and to get an opportunity to take the foundation that Rev. Watson Haynes poured and build on it," he said, adding that PCUL will continue to push and grow and be a success.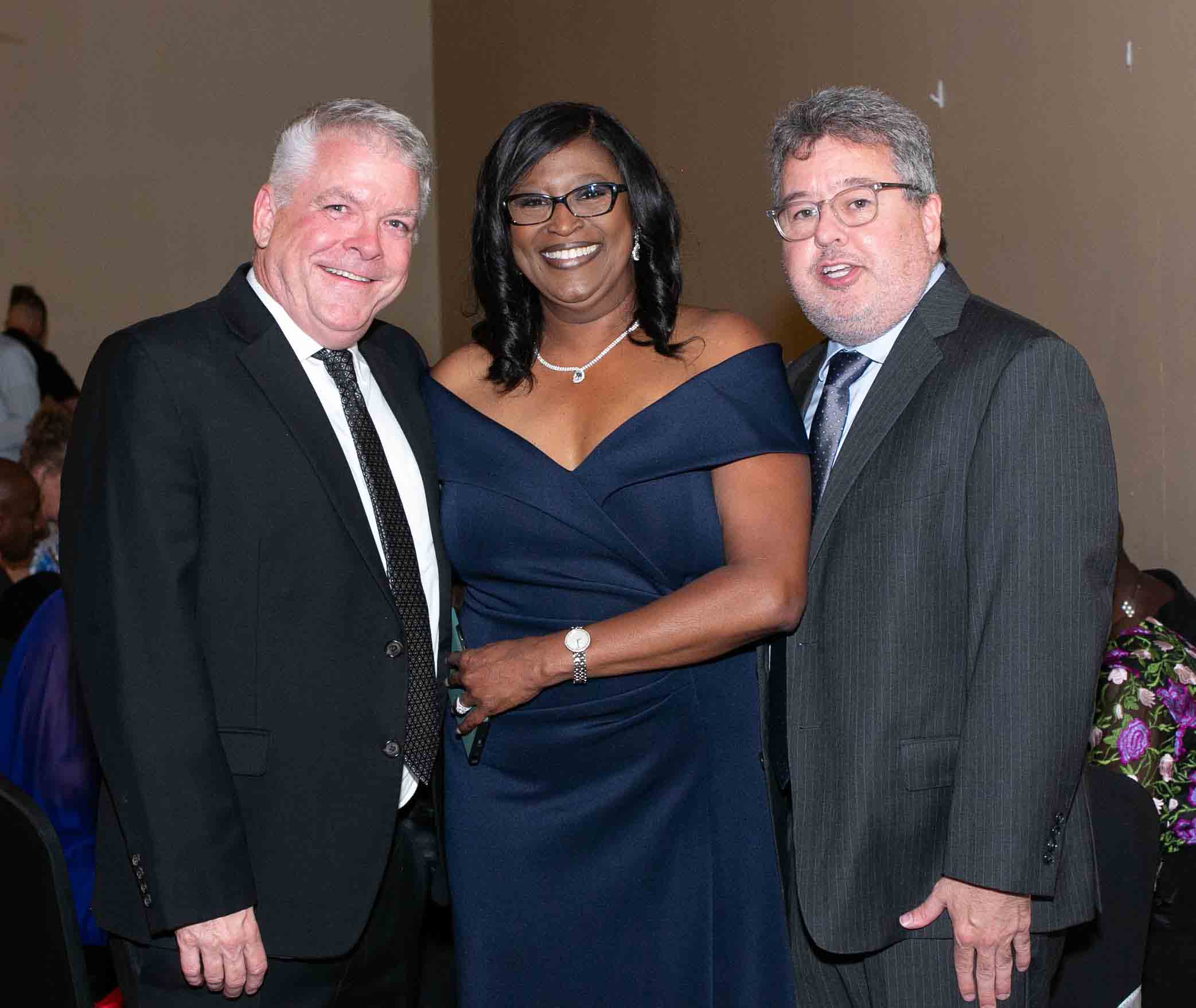 PCUL Interim CEO Charlotte Anderson recognized the dignitaries in the room, but not before singing Rev. Haynes' praises.
"We're so excited to have you here with us, participating in an evening of celebration as we continue to honor the legacy of our community hero: the ambassador of compassion and collaboration, the wind beneath our wings, the Rev. Watson L. Haynes. You know what they say, 'What a man, what a man, what a mighty good man.'"
Anderson recognized St. Petersburg Mayor Ken Welch, County Commissioners Charlie Justice and Rene Flowers, Rep. Ben Diamond, City Councilmembers Gina Driscoll and Bro. John Muhammad, former State Rep. Sean Shaw and Pinellas County School Board member Caprice Edmond.
Dr. Tonjua Williams, president of St. Petersburg College, took to the podium to give a few remarks about Rev. Haynes and his four C's.
"Watson was all about culture and how to make sure everyone felt like they belonged. He did not care about your zip code; he did not care about how much money you made. He wanted to know what are you doing for people. What are you doing to change the world and make it better than it was when you found it?"
The next "C" was communication. "He talked it like he walked it," she stated.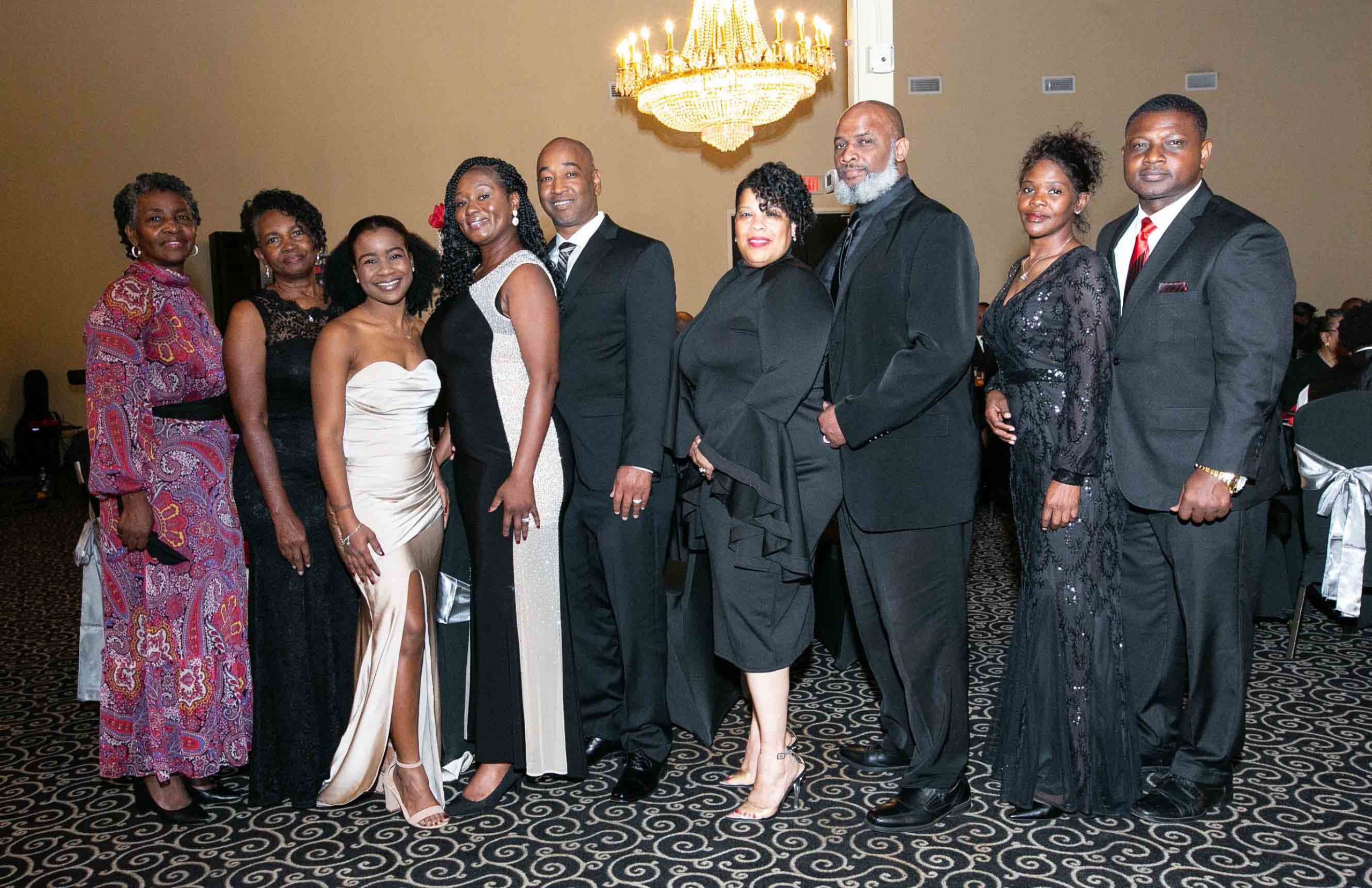 Williams said some people don't understand that the game that they see is not the game that's being played.
"But he understood that, and he knew how to make sure to communicate correctly, timely, and the information we provided was right. Not what we thought, but what was based on facts."
The third "C" was collaboration. She said the thing that Rev. Haynes most wanted us to do was "play together in the sandbox, and not throw dirt on each other, but build sandcastles."
Finally, Williams said he was about community. "It's going to be up to us to carry his legacy and make sure that we finish what he started."
The evening ended with a special tribute to Haynes' children and an appeal by board member Alvin Nesmith to continue supporting PCUL's work, which did not fall on deaf ears.
Days after the event, philanthropist Mackenzie Scott, Amazon founder Jeff Bezos' ex-wife, gifted PCUL $6 million. Her contribution is the largest in the organization's history.
The money will help the organization to continue to close the economic gap in BIPOC communities.