The Gibbs Gladiator Alumni Association inducted 16 new extraordinary athletes into the Gladiator Hall of Fame earlier this year.
By Raven Joy Shonel, Staff Writer
ST. PETERSBURG — For more than a quarter of a century, the Gibbs Gladiator Alumni Association has been celebrating extraordinary athletes and inducting them into the Gladiator Hall of Fame. Earlier this year, 16 outstanding athletes were honored for athleticism. 
The ceremony took place days before the passing of Minson Rubin, Gibbs Gladiator Alumni Association, Inc. president. He spent countless hours ensuring that the legacy of Gibbs High School would never be forgotten.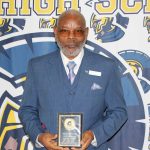 Johnny Archer
Graduating in 1968, Johnny Archer gained the respect of his coaches as a football player, which resulted in him playing in every game on offense and special teams. He made his mark during his senior year, starting at tight end on offense, safety on defense and player on every special teams play. He was the most valuable player for homecoming.
Archer also led the team in receptions and reception yardage and ran for the longest touchdown in Gibbs High School history. He was awarded the Frisch's Bid Boy Honors and voted All-County Honorable Mentions.
After graduating, Archer enrolled at Florida A&M University, where he graduated in 1972 with a Bachelor of Science degree in Mathematics. After college, he worked as an engineer for Honeywell Aerospace Division in St. Pete. He also worked for Computer Science Corporation-Trevose, PA and Harris Corporation in Palm Beach. 
After 14 years in the industry, he decided to start his own construction company, J. Archer Enterprises, Inc. He is a state-certified building and roofing contractor, specializing in new home construction and re-roofing. In 2004, he published a novel entitled "Born to Lust." 
Of all of his accomplishments, his true joy is helping and mentoring family and friends. 
---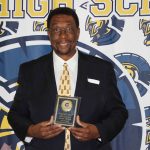 Archie Boston
Born in Clewiston, Fla., in 1943, Archie Boston was the co-captain of the Gibbs Gladiator Football team. He was a two-way starter, playing offensive end and defense outside linebacker. He was also a starter in the Senior Bowl in Tampa.
After graduating, Boston went on to attend Chouinard Art Institute, where he graduated in 1965 with a Bachelor of Fine Arts degree. He moved to Los Angeles and pursued a career in graphic design. In 1962, he and his brother started their own advertising agency, Boston & Boston, one of the first African-American owned advertising agencies.
With extensive experience in graphic design, advertising, and education, Boston worked in advertising for 12 years before moving to academia at California State University Long Beach, where he spent more than three decades teaching at the School of Art. 
Boston has been a consistent award winner in distinguished shows such as the Communication Arts, and Art Direction Magazine shows, Western Art Director's show, the Los Angeles Belding Awards and the New York, San Francisco and Los Angeles Art Directors Club shows.
Since his retirement in 2005, Boston returned to the Tampa Bay area, where he and his family split their time between Los Angles and Lutz.
---
Martin B. Campbell
In the fall of 1945, 14-year-old Martin Campbell entered ninth grade with good size and excellent abilities. He excelled in sports, making the basketball team as a starting guard for the Gladiators. He also played football, and during the 1946 season, moved to fullback and led the team in scoring. 
As a senior, he moved to the position of tackle and became co-captain. During the season, he won 11 games, lost none, tied one and was unscored upon. He won All-State honors and was pursued by college teams with scholarship offers. 
Campbell chose Fisk University in Nashville, Tenn., where he excelled in football. He served in the U.S. Army from 1952-54 during the Korean War. While serving in Germany, he was deployed into the All-European Theater — an area of heavy fighting across Europe.  He continued to play football.
Campbell graduated from Fisk in 1952 and the University of Iowa with a degree in physical therapy in 1958.
---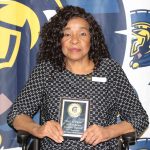 Carolyn Harrell
Born in Thomasville, Ga., in 1958, Carolyn Harrell actually starting her high school education out as a Boca Ciega Pirate, where she started playing basketball. Once she transferred to Gibbs, she became one of the starting five of the Gladiator Basketball team. She set records and broke a few, graduating in 1977. 
Harrell pursued a career in insurance, where she worked for 23 years at Allstate Insurance Company. She also worked for the Circuit Court of Pinellas County and other jobs where she was able to help the community.
She greatly influenced her two sons to play sports. In 2016, she experiences a tragic health event that caused her to lose some of her motor functions and is now confined to a wheelchair. Both of her boys accompanied her to receive her hall of fame honors.
Harrell has impacted many lives over the years by helping so many in the community. She is now retired, but you will not see her without a smile of face while living the best life she can.
---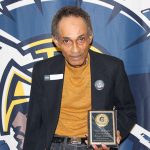 Wayne Hilliard
Playing both basketball and baseball during his tenure at Gibbs, he earned the most valuable player award in baseball and had the highest batting average of his peers, which was a 426.
After graduating in 1968, he received a basketball scholarship to attend Florida Memorial College in Miami Gardens, where he was awarded Freshman of the Year in 1969. Outside of sports, Hilliard became a talented musician, drumming for the Train Robbers and Up-With Life Gospel Bands. 
Currently, Hilliard owns an electrical business and is an ordained elder at New Philadelphia Ministries. He is also the drummer for the Voices of Victory of New Philadelphia Ministries and UP-With Life Gospel Band. 
Hilliard is also the vice president of UP-With Life Ministries of Clearwater, where they provide housing and counseling to reintegrate ex-felons back into society.
Married to Mae Hilliard for 43 years, the two have four children and four grandchildren. He continues to be a sports fan, enjoying golf, attending Rays game, watching football, basketball and baseball on television. He also enjoys celebrating his birthday each year at the Daytona 500.
---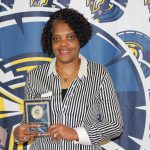 Algernon Hooker
Born in 1939, Algernon Hooker grew up on the Campbell Park baseball field under the tutelage of Coach Jim Oliver, Sr., where he excelled as a pitcher. While attending Gibbs, he played both football and baseball.
However, it was Hooker's immense talent and passion for baseball from 1956 to 1959 that earned him the reputation as an outstanding pitcher. 
After graduating in 1959, he accepted the challenge to pitch professionally in Western Canada for the Summerfield Macs. He later made the roster as a pitcher in the Negro Leagues for the Indianapolis Clowns in 1960 and the New York Royals in 1961.
Upon returning home to St. Pete, Hooker continued to play semi-professional baseball with the St. Petersburg Braves and the Oliver Alouettes in order to be close to his family. After several years, he settled in St. Pete, where he retired from the A.P. Hennessy Construction Company after 37 years of service. 
---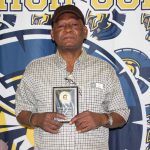 Robert Jenkins
Born into an athletic family, Robert Jenkins was the quarterback of the junior varsity football team as a freshman. He ran track, competing in the 220 relays, the 50-yard dash and hurdles.  He also played junior varsity basketball under the leadership of Coach Charles Manning, and in the latter half of the season, played varsity under legendary Coach Freddie Dyles.
In his junior year, Jenkins played second-string quarterback, and as a senior, he played quarterback, running back and defensive safety under Coach Al Campbell. He was acknowledged by the St. Petersburg Times, receiving a Second Team Honorable Mention.
After graduating in 1972, Jenkins joined the U.S. Army and served for three years. While in the army, he played basketball for the 25th Signal Infantry Battalion. Once he left the military, he received an associate degree from Florida A&M University.
Jenkins worked in the school system and for the City of St. Petersburg Recreation Department for 18 years. While working at Wildwood Recreation Center, now known as the Thomas "Jet" Jackson Center, he implemented serval programs, including the youth and high school basketball leagues and the Women's Basketball League.
Currently, Jenkins is employed by the Neighborly Care Network Meals on Wheels program at the Sunshine Center site as the site coordinator.
---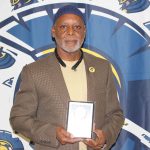 George Lancaster 
A St. Pete native, George "Pop" Lancaster joined 16th Street Junior High's wrestling team in its inception at the age of 14. The team went on to participate in the Florida Statewide Wrestling Competition with Lancaster winning third place in his weight class (96-98 lbs.). It was the first time an all-Black wrestling team in Florida wrestled and competed against white teams.
He joined the wrestling team at Gibbs under the tutelage of his former 16th Street coach, who was now training Gladiators, Coach Roger Jones, and assistant Coach Andrew Brown. 
After leaving Gibbs, he was drafted into the U.S. Army and served two years, with a tour of duty in Vietnam. Once out of the military, he attended St. Petersburg Vocational-Technical Institute (now Pinellas Technical College) and completed the Ophthalmic Lab Technician and later the Photography courses.
Lancaster gradually built a reputation as a top-notch photographer whose work has appeared in local, national and international publications.
He began helping people coming out of military service and participating in political and civic events. In recent years, Lancaster donates his time to service organizations such as the Men of Yesterday, Today, and the Future, a reputable organization making strides in improving the lives of young African-American youth and young adults in St. Pete.
---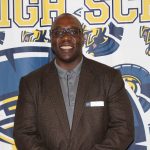 Joseph Myrick
A St. Pete native, Joseph Myrick, began playing baseball, basketball, and football at the age of seven under his father's guidance at community recreation centers. Through all four years at Gibbs, he played basketball and baseball.
In his sophomore year, Myrick was named to the second team All-Pinellas County for baseball and, in his junior and senior years, was named to the first team All-Pinellas County. In 1987, he was awarded Male Athlete of the Year. 
Myrick continued his education on a baseball scholarship at Chipola Junior College in Marianna, Fla., serving as team captain his sophomore year and leading the baseball team to a third-place state championship finish in 1989. He went on to Valdosta State University in Valdosta, Ga. As one of three team captains for the Blazers his senior year, they finished with a top 10 national ranking for Division II baseball.
He received a Bachelor of Science degree in Criminal Justice, and later earned a Master of Science in Community Psychology from Springfield College in Massachusetts. Myrick has enjoyed a 21-year career as a federal law enforcement officer and currently serves in a management position with his agency.
Married for 25 years, he and his wife Glenda have three exceptional children: Dexter, Jeannette and Jordon.  
---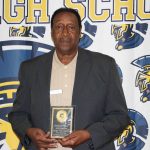 Raymond Newkirk
A St. Pete native, Raymond Newkirk, played football under the direction of Coach Campbell and basketball under Coach Dyles. Due to a leg injury, he was not able to pursue the NBA draft. 
He worked for Coca-Cola for 36 years and at Zenith Security for 17 years.  Now retired, he enjoys fishing, traveling and being a father to his three children and four stepchildren. 
Newkirk would like to thank everyone who was instrumental in his success and life achievements. 
---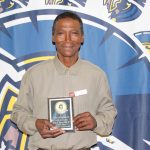 Melvin Dandridge 
Attending Gibbs High School from 1967-70, Melvin Dandridge participated in band, the Esquire Club and was a member of the wrestling team. Under the urging of Coach Jones, he competed on the wrestling team in the 95 lb. weight class.
Because of his strength and quick learning ability, Dandridge won the majority of his matches, never being pinned. 
After graduation, he enlisted in the U.S. Army and later graduated from St. Petersburg Junior College and the University of South Florida Tampa with a degree in sociology.
For more than 30 years, Dandridge was the manager of Novell's Market. He currently resides in St. Pete with his two daughters and one son.
---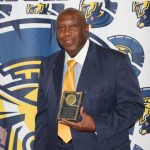 Joseph Newton
A St. Pete native, Joseph Newton, started playing basketball in the fourth grade. He attended Gibbs between 1966 and 1969, eventually playing for Coach Dyles. He also maintained honor roll and dean's list status as he was ripping it up on the court.
As a sophomore, he was part of an undefeated junior varsity team. During his junior year, Newton was promoted to the varsity team, where he played a pivotal role in helping the team reach the State Reginal Semi-finals. 
As a senior, he started all games and proved to be an effective and fierce competitor on a highly successful team that won the 1969 Florida State Basketball Championship.
After graduation, he attended Eckerd College, earning a degree in business management. Newton landed a job at Union Trust Bank and eventually left St. Pete in 1977 for Dallas.
While in Texas, he worked as an underwriter for an insurance company, a minority business development consultant, and an independent consultant on several high profile projects in the Dallas-Ft. Worth area. 
Newton joined Kappa Alpha Psi Fraternity in 1986 and has served in several capacities, including president of the Dallas Alumni Chapter, Arlington-Grand Prairie Alumni Chapter and the Tuskegee Chapter. He serves his community as a volunteer with Operation LIFT, a program designed to eliminate adult illiteracy, the Park South YMCA Board of Directors and the Margaret Cone Head Start Center in south Dallas.
He and his wife Margaret have two sons. 
---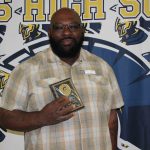 Bryan Odom 
St. Pete native Bryan Odom was a born athlete. He was known for his size, great hands, and unbelievable strength. He excelled at Gibbs in football and basketball.
After graduating in 1991, he went on to star at Fort Scott Junior College in Kansas for two years. He then transferred to West Liberty State College in West Virginia. 
Odom is currently employed by the City of St. Petersburg for the last 25 years. He's married with one biological son and three stepchildren. In his spare time, he coaches Little League Football, a job he's done for more than 15 years. 
---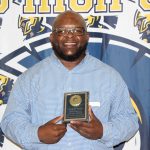 Arian Odom
Born and raised in St. Pete, Arian Odom was a recognized athlete at a very early age. He not only excelled athletically, but he was also an honor student throughout his academic career. 
Odom was a four-year standout in football and basketball while attending Gibbs. While playing quarterback and point guard, he was also known for this leadership skills.
After high school, Odom attended Miles College in Fairfield, Ala., on a two-sport scholarship for football and basketball. He earned a bachelor's degree in secondary education-language arts and has been an educator and basketball coach in Pinellas County for 23 years.
Odom married his high school sweetheart Kimberly, and that 18-year union produced three beautiful children: Aria', Kimiya and Arian, Jr. 
---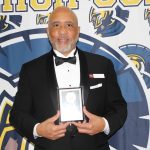 Walter Sims
Known as "Jookie Red," Walter Sims moved to St. Pete with his family as a toddler. He attended Gibbs from 1967-1969, where he was a member of the football team. 
Sims was a standout defensive end, and his forte was getting to the quarterback of the opposing team. As an All-City 1st Team defense end, he was elected captain by the 1969 defensive team. He was also elected co-captain of the team.
Working under Head Coach Al Campbell and Defensive Coach Syd Campbell, Sims became one of the best defensive ends in Gibbs history. He also played with the junior varsity basketball team as a backup forward/center.
After graduation, Sims joined the U.S. Air Force, where he served in Vietnam. He is now retired and the father of five adult children, 13 grandchildren and six great-grandchildren. 
---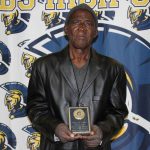 Darrell Woodard
Attending Gibbs High from 1967-1969, Darrell Woodard played football as a defensive tackle and offensive guard. He was one of three linemen who started all three years for the team. He displayed pass-rushing skills that dominated opposing linemen time and time again.
Not only did Woodward intimidate opposing players, he even scared his own coach. During the season final against St. Petersburg High School, one of his coaches reportedly said, "Get him out of there before he kills somebody."
Woodward was also a force to be reckoned with as a wrestler, going undefeated on the mat. He was also a member of the track team in 1967 and 1968. He made significant contributions throwing the discus, shot putt and running 440 relays.
Woodward is recognized as one who made his mark as a three-sport standout for the Gibbs High Gladiators.