By Keisha Bell
Are you the type of person who celebrates and protect the success of African-American women, or do you look for ways to criticize, shame and devalue her very essence? If her college degrees do not equate knowledge to you, why applaud her graduations? If her years of work in an industry does not make her proficient, why encourage her to pursue promotions?
Often, it is preferred for women – and more specifically women of color — to live in the shadows and as an assistant to others. Hence, her journey to defy the odds and to achieve success by reaching her fullest potential is met with an attack. Her bounce back must be strong.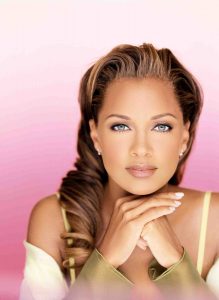 Meet Vanessa Lynn Williams, an actress, singer, author and fashion designer. Born on March 18, 1963, in the Bronx in New York City, she made history in 1983 when she became the first woman of African descent to be crowned Miss America. In the 1990s, she made history again by becoming the first African-American spokesmodel for L'Oréal cosmetics.
In 1983, millions of people applauded the crowning of Williams' selection as Miss America. After all, until that time the country had never had an African-American represent Miss America. Interestingly, her parents realized this historical event long before its manifestation and evidenced their belief via her birth announcement which read: "Here she is: Miss America." Their declaration is a reminder to write it down and make it plain. Words are powerful.
Williams served as Miss America 1984 well and was in high demand in the entertainment industry. Not everyone, however, saw this achievement as something worth protecting.
A few weeks before the end of Williams' reign, a scandal broke concerning a situation that occurred before her winning the crown. As a result of the pressure surrounding the controversy, in July 1984, she resigned as Miss America. Many questioned the unfairness of her treatment; nevertheless, she stepped away from the pageant, but the story did not end there.
In September 2015, Williams agreed to serve as a head judge for the Miss America 2016 pageant. At that time, 32 years later, former Miss America CEO Sam Haskell made a public apology to Williams for the events of 1984. She graciously accepted the apology. Think about that — the apology came, 32 years later.
Williams could have thrown in the towel and retreated from the public spotlight, but her bounce back was strong. Being a child of music teachers, she grew up in a musical household and studied classical and jazz dance, French horn, piano and violin. As follows, it was no surprise that she would pursue a musical career.
In 1988, Williams released her debut studio album. It reached platinum status in the U.S., earned her an NAACP Image Award, as well as and three Grammy Award nominations, including one for Best New Artist. Commercial success continued for her next two albums.
A natural entertainer, acting roles followed Williams as well. She enjoyed success on both stage and screen. She has received numerous awards and nominations as both an actress and singer, including an NAACP Image Award for Outstanding Actress in a Motion Picture for her role in the film "Soul Food" (1997). On March 19, 2007, she received a star on the Hollywood Walk of Fame.
In May 2008, 25 years after being crowned Miss America, Syracuse University granted Williams a Bachelor of Fine Arts degree. After high school, she turned down a Presidential Scholarship for Drama to attend Carnegie Mellon University. Instead, she decided to attend Syracuse University on a different scholarship. She remained at Syracuse as a musical theater major through her second year until she was crowned Miss America 1984 in September 1983.
Williams has had to overcome a lot of personal, as well as public obstacles. Her talent has always been undeniable in a world that has tried to deny it. Her bounce back, she learned, has had to be strong to achieve success–what a message to the world.
Keisha Bell is an attorney, author, and public servant. www.emergingfree.com