ST. PETERSBURG – In March of this year, the historic Jordan Park public housing complex was purchased from the Richman Group by the St. Petersburg Housing Authority (SPHA). Since that time, a vigorous renovation campaign has been underway with improvements made to air conditioning and heating units, doors and landscaping throughout the complex.
With those completed renovations, it was discovered that the demolition of nine dwelling buildings located in Historic Village would be more feasible than renovation. These buildings were previously rehabilitated during the Hope VI Project in 2000.
SPHA Chief Executive Officer, Tony L. Love, is fiercely committed to ensuring that Jordan Park residents have a safe and beautiful place to call home. He is responsible for the day-to-day administration of the SPHA and its programs, is a recognized industry leader, having nurtured a 37-year career dedicated to affordable housing and improving the quality of life for public housing residents.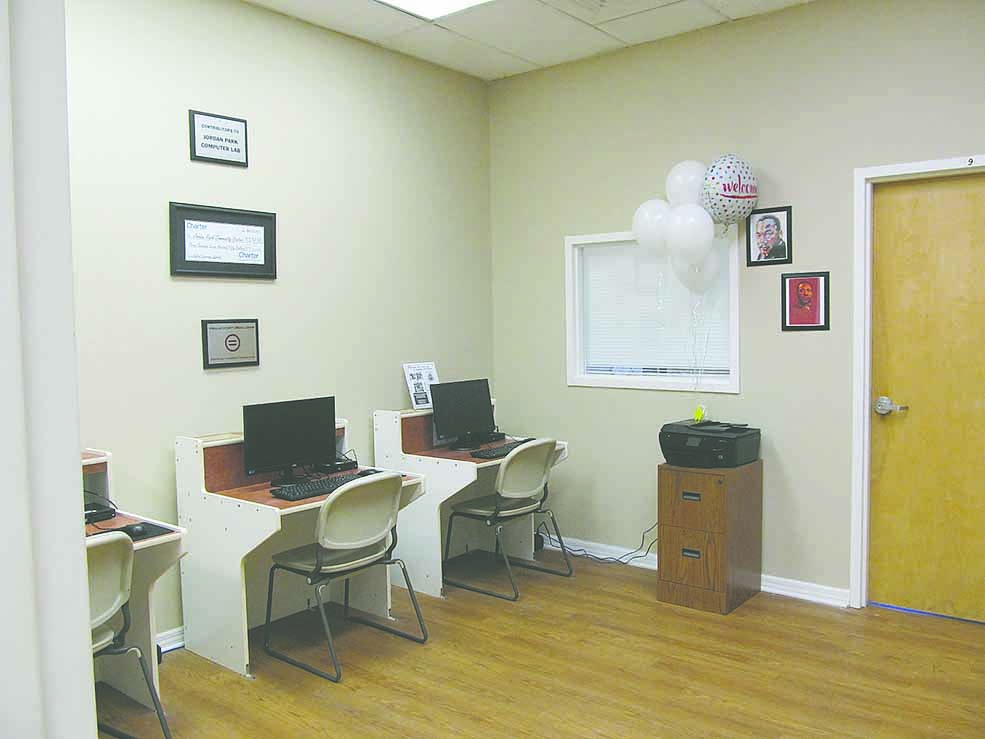 Love states that 31 apartments located in Historic Village of Jordan Park's 237 dwelling apartment units were built in 1937. Over the past 80 years, those nine dwelling buildings have become dilapidated and a breeding ground for a host of problems. Investigation of those dwellings found them to be termite infested and not in condition to be made habitable.
"The infrastructure of those buildings was never upgraded by the Developer of the Hope VI Development," said Love. The Housing Authority can't afford to put more money into failing dwelling buildings, so the decision was made by the St. Petersburg Housing Authority Board of Housing Commissioners to grant approval for staff to submit an application on May 30, 2017, to the Special Application Center of the U.S. Department of Housing and Urban Development (HUD) for the disposition of nine dwelling buildings containing 31 dwelling apartments and 2.87 acres of underlying land at Jordan Park."
On August 25, Demolition/Disposition Plan approval was granted by the Department of HUD and meetings have been held with the residents who will be temporarily displaced. The SPHA will be relocating those affected residents by offering each family a Tenant Protection Voucher (TPV) through its Housing Choice Voucher Program and relocation costs that include moving expenses and counseling/advisory services will be provided by SPHA.
The nine dwelling buildings containing 31 dwelling apartments located in Historic Village are slated for demolition in the first quarter of 2018.
Love said an additional 29 dwelling apartments will be added to create a newly constructed 60-unit mid-rise building that will house those current senior residents who wish to return to Jordan Park once the construction is completed.
St. Petersburg Housing Authority has selected Norstar Development LP as its co-developer and will be providing additional information to the residents of Jordan Park and the general public as recapitalization and renovation details are agreed upon by both parties.
Love is excited about this opportunity to renovate and rebuild in Jordan Park to change the face of this historic neighborhood and improve the quality of life of its residents.
"This will be the first opportunity for SPHA to provide affordable elderly housing to the south side of the City of St. Petersburg through new construction of an apartment building," Love indicated. "The elderly building will provide security for residents, activities space and other amenities to serve the elderly residents' needs."