Mayoral candidate Ken Welch said his unique perspective and upbringing distinguish him from other mayors or candidates and would play heavily into his administration's focus on making sure everyone shares in the progress.
BY MARK PARKER, Staff Writer
ST. PETERSBURG — As a self-described "kid from the Gas Plant" turned county commissioner turned mayoral candidate, Ken Welch has seen both the good and the bad sides of progress.
He grew up on the south side of St. Pete along 16th Street, where his grandfather's woodyard operated until it was razed to make way for the interstate. A couple of blocks north, their church was displaced in the pursuit of baseball, and his grandfather's home would give way to the 16th Street Middle School expansion.
"So, I've lived a totally different life than any mayor," said Welch. "Those are the things I bring to the table, and everybody's a product of their experiences."
Welch said his unique perspective and upbringing distinguish him from other mayors or candidates and would play heavily into his administration's focus on making sure everyone shares in the progress. He also plans on making himself available to talk to in the same neighborhoods that helped raise him.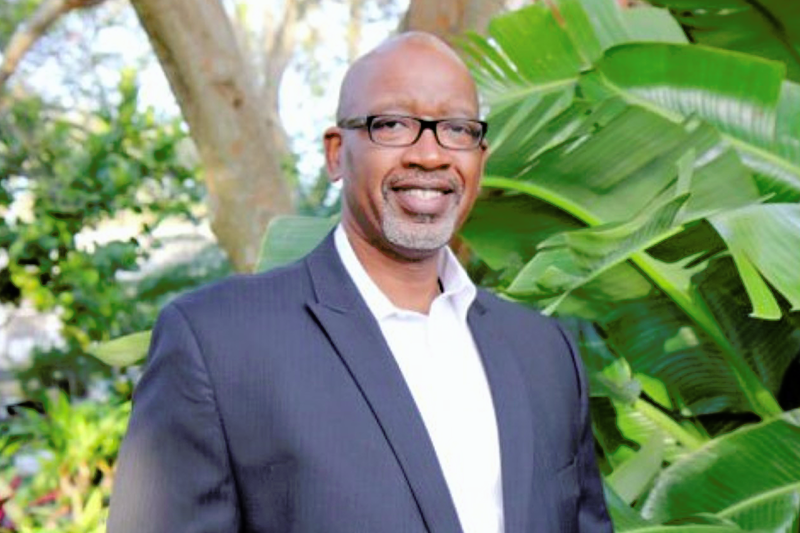 "I grew up riding my bicycle all around south St. Pete, and that won't change," said Welch. "I want to be a mayor that folks can see and talk to."
When it comes to distinguishing his administration from the current one on policy, Welch said, "it depends on the issue." He mentions affordable housing as the first area that he would give "more of a focus and sense of urgency." Specifically for those that make $19 an hour or less. Welch points out that when he was chair of the county commission, it created the Housing Trust Fund, adding that "to this day, developments are being built using those dollars."
Welch said he wants to focus on getting more of those developments built while also partnering with organizations such as Habitat for Humanity to provide homeownership opportunities. He is looking at ways to acquire land and turn that into affordable housing with rentals and ownership.
Welch thinks there is a place for up zoning (NTM-1) but thinks "it has to be done in conjunction with a concentrated effort for truly affordable housing." He points to places like Chicago and Minneapolis, where it has shown to increase the cost of housing for people making the area median income (AMI) or a little above. Welch points out that the AMI is around $49,000 and said NTM-1 zoning targets a person that makes between $50-$60,000.
He added that there is a need for what they call workforce housing – but that it does not address the problems faced by many people that make well below the AMI. Welch said that translated to dollars per hour, $49,000 a year comes out to about $23 an hour.
"We've got to get housing on the ground for folks making that $23 an hour, $19 an hour, $15 an hour," said Welch. "Those are the folks that work in our schools, work in our hospitals, and we need to make sure we do that at the same time."
Another area he wants to focus more strongly on is addressing the problems with the city's youth. Welch said young folks have confided in him at private summits that they do not see any path to opportunity. That is why he feels that if you increase the economic opportunity, you will also increase neighborhood safety.
He wants to transform the city's community centers into what he is calling Empowerment Innovation Centers. These centers will offer educational resources such as STEM learning along with technological devices and digital access. It will also provide a safe learning place at night and on weekends, where the youth can be mentored and even receive nutrition.
"Really make it a hub for the community and young people, and that augments their education when they're out of school."
Welch credits the work of people such Arthurene Williams for their focus on early childhood development and plans on making sure they have the support they need "so that our kids are ready when they get to kindergarten."
"So many of our young people, particularly from the south St. Pete CRA, are behind when they get to kindergarten," explained Welch. "I want to concentrate and make sure we're filling that gap as a city to help kids be prepared for school, and then also have that out-of-school support area."
Welch points out that the South St. Petersburg Community Redevelopment Area was the first CRA ever created to address poverty, and he wants to make sure that is where the money is going.
"That has been a concern from the start," he stated. He said that if he is elected mayor, there will be a renewed focus on making sure those dollars are going toward poverty reduction and wealth building.
"That means job training, education, housing, and new services," asserted Welch. "Even code enforcement helping folks clean up their properties and their homes so they can stay in their homes. That's what I want to make sure we are focusing our CRA dollars on."
Welch said he does not want to "start from scratch" on the Tropicana Field redevelopment plans. He believes that "good groundwork" has been establishing the "21 principles" for the site. He notes that housing, transportation, proper recognition of the Gas Plant neighborhood, meeting space, convention centers, and green space were all addressed in the current proposals, which cost several groups "quite a bit of money."
Welch would first like to come to an understanding with the Rays, "so we know which direction we are going in." He wants to get the city council back involved and said he has met with every council member to discuss the issue. He adds that the county commission also has to be a part of the discussions because bed and hotel taxes "play a significant part of any baseball stadium, and paid more than $100 million for the Trop."
Welch will face Robert Blackmon in the Nov. 2 General Election as he vies to be the next mayor of St. Petersburg.
To reach Mark Parker, email mparker@theweeklychallenger.com