BY KARIN DAVIS-THOMPSON, Staff Writer
ST. PETERSBURG — With an emphasis on broadening their community impact, members of the St. Petersburg Alumnae Chapter of Delta Sigma Theta Sorority, Inc. said they were excited and honored to be a recipient of the 2019 Dr. MLK Day of Service award.
The grant, paid for by the Florida Legislature and sponsored by St. Petersburg College, is given to various groups in the community committed to organizing projects that encourage citizens to volunteer on Martin Luther King, Jr. Day–treating the federal holiday as a day of service and not just a day off from work or school.
The sorority chose the project they call Level Up: Elevating Our Community Financially, Physically and Culturally. An added initiative to the group's current programming, the project is a series of three events designed to address economic development, financial fitness, physical fitness and cultural awareness.
The first session, "Unveil Your Money Mask," took place Jan. 5 and was an innovative session facilitated by a representative from Falconlam Financial.  The idea was for participants to arrive at the session at Zoo Studios dressed in masquerade garb then unveil their financial habits.
Dr. Sheron Brown, a chapter member and the group's spokesperson for the MLK project, said the goal was to help attendees have a better understanding of money and help them face their financial habits.
"Participants will have a heightened awareness on money usage and creative savings strategies and be informed on how to become financially fit in the new year," she said.
During the month, the group will also host Gateway to Cultures, a series of activities to expose middle and high school students to the arts.
Finally, Brown said they will host "Stepping with the Deltas" on Jan. 21, MLK Day, during the Family and Fun Day at Tropicana Field.  She said the goal is to encourage an emphasis on health and wellness and to stress the importance of exercise.
"Our goal is to help people achieve 10,000 steps per day, which satisfies the CDC requirement of 150 minutes of moderate exercise per week," stated Brown, a wellness coach. "Obesity in the U.S. is a major health issue that results in and increases the risk of numerous diseases. But the good news is people can improve their odds of preventing and beating these diseases by understanding risk and taking simple steps to address them."
The group's project is an extension of the organization's current programming, which includes a commitment to economic development, physical and mental health and educational development.
Not only is the project full of useful information for the community, but Brown said she also believes their initiative is directly in line with the legacy of Dr. King.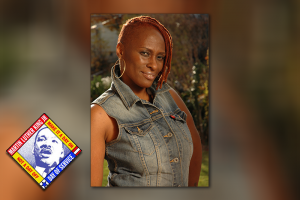 "Dr. King once said, 'Everybody can be great because anybody can serve.' This project engages our chapter in another great opportunity to serve our community," Brown explained.
Delta Sigma Theta Sorority estimates that their project will reach several hundred members of the community who will find great benefit in the information. Additionally, they believe the program is a great way to honor the civil rights leader.
"Dr. King committed his life to public service," Brown said. "What better way to honor his life and legacy than by engaging in service on his birthday."
For more information on Level Up: Elevating our Community Financially, Physically and Culturally project, visit www.stpetedeltas.org or www.facebook.com/stpetedeltas.
To reach Karin Davis-Thompson, email kdavis-thompson@theweeklychallenger.com