This Saturday, May 15, PYA will hold its 8th Annual Career Expo virtually from 1 to 4 p.m. To register, visit Powerfulyoungadults.org.
BY J.A. JONES, Staff Writer
CLEARWATER – Powerful Young Adults, Inc., was started in 2005 by husband-and-wife duo Ozell and Katrina George to support youth in the North Greenwood, Clearwater, area. Since then, the 501(c) 3 organization has provided free mentorship, job skill training, and employment opportunities for youth ages 16-25 in the Tampa Bay area.
PYA's ongoing work is part of its Stop the Violence Initiative aimed at helping reduce young adult violence during the summer months.
Born and raised in the North Greenwood community, Katrina George has a long-term view of the area her family settled in back in 1925. Her grandfather came to Clearwater after his family was run out of Alachua back in 1925. In a now too familiar story of injustice, George said her family was forced to leave their 300 acres of land because their lives were in danger.
Raising four daughters in the North Greenwood area, she and her husband saw firsthand the lack of opportunity and count it as a blessing for her daughters to be college graduates coming out of that community.
George noted that while she and her husband made an effort not only to ensure that their children were balanced, but they also wanted to help other young people who "needed that extra hand up." George acknowledged that it was this community need that caused PYA to come to fruition.
By the time their daughters were entering their pre-teen years, the couple noticed the lack of information and opportunities for youth. This was right around the time the Juvenile Welfare Board switched its funding structure to supporting children five and under.
"There were no programs I would be able to put my daughters in that were positive, so Powerful Young Adults was born."
A criminal justice major with a background in nonprofit supervision, George saw the disparities operating within the criminal justice system. Having also worked as a vocational trainer at one point, she understood the need to give young people support in job preparation and skills training.
"I think I just have that social service soul to help, and I'm one of those people that I'm not just going to talk about it — I'm going to do something about it."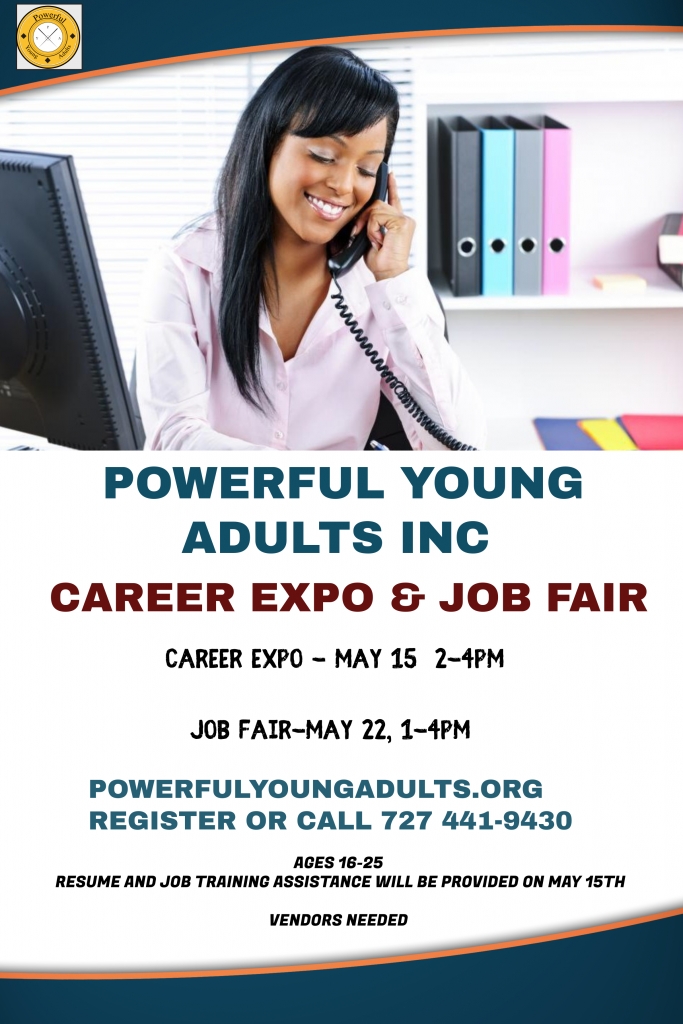 PYA not only assists with youth unemployment and job training, but they are there to support community members during crisis through referrals for food banks and mental health services.
George said that PYA has been a vital resource for parents throughout the years, offering free mentors and bringing youth into communication and workshop experiences with judges, lawyers, doctors, probation officers, and business and civic leaders. They even provide graduation ceremonies and college tours. Of her charges, George notes, "We mentor them; we celebrate their successes."
George also established a partner connection through the Sista Talk Network — a conglomerate of businesswomen, ages 21 and up. "We have women from all facets of business. We established the organization back in 2005 because of that famous saying: 'We're not poor. We're information poor.'"
George said she was encouraged to help start the organization in Pinellas after realizing that vital "nuggets" of information often by-passed the Black community:
"It didn't trickle down until it was over. We established the Sista Talk Network to help bring about change in the North Greenwood area by building information — medical, financial, basically every aspect of one's life. We bring that information to our community."
George mentioned that for every one person, there are 100 people in their social network – family and friends. She hopes the information they're bringing into the community will spread throughout.
On the fourth Thursday of every month, Sista Talk Network holds a Zoom meeting that can also be viewed on their Facebook page.
This Saturday, May 15, PYA will hold its 8th Annual Career Expo from 1 to 4 p.m., and on Saturday, May 22, it will hold a Job Fair, both via Zoom, for young adults ages 16-25. For more information and to register, visit Powerfulyoungadults.org.
To reach J.A. Jones, email jjones@theweeklychallenger.com