ST. PETERSBURG – The people have spoken: Ken Welch is the new mayor-elect of the Sunshine City. Tuesday night's election was historic in that he will be the first Black mayor in the city's history.
Hundreds of people packed into the Legacy Gardens of The Woodson African American Museum of Florida to watch history in the making. From being a sundown town to former Mayor John Burroughs saying in 1958, "I like the Negro. I like him in his place," St. Pete has seen progress but still has a long way to go. 
With the election of Mayor-elect Welch, many people in the community feel that progress is in sight. 
Gwendolyn Reese, community activist
This is a very important and historical election for several reasons. Because for the first time, we have an African-American candidate who has gotten past the primary and is actually in running to become the first African American mayor in this city. We have an African American, LGBTQIA person who is actually vying for a district that is very, very important and had previously been what was a historically Black district that had had Black representation for many years. 
It's also a historical election because of the charter amendments that are on the ballot. For the first time in the history, to my knowledge, of the Charter Review Commission, four of the seven amendments deal with equity. And as far as I know, this is the first time a Charter Review Commission has ever dealt with equity. So that makes it very, very, historically significant — regardless of the outcomes of any of those three things, it will not undermine at all the historical significance of each of these.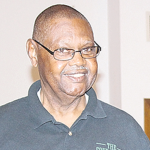 Leon Jackson, Courageous 12
I endorsed Ken, and it was a pleasure. I know he will do an excellent job because I know his entire family. They're very great people. 
During the time when we filed that lawsuit, there were no African Americans in leadership at city hall. The only African Americans that worked for city hall during that time was the ones that did janitorial work. We 12 police officers, the "Courageous 12," saw racism in the city, and we stated that, "It's not right." We decided to file that lawsuit, and we won!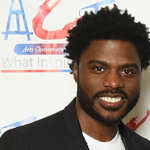 Dr. Alex Harris, co-founder of the Arts Conservatory for Teens 
This is a historic moment, and I feel extremely excited to be a part of this history in the making for the City of St. Petersburg. But beyond that, his interest is to serve all people, regardless of party, regardless of race, regardless of economic status, to really continue the growth that we are seeing in our city to the next level.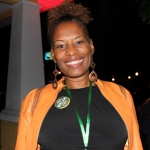 Carla Bristol, Youth Farm director
So, I am beyond excited; I was actually going to leave the city if he didn't win. Because it just doesn't make sense, we have a qualified candidate. For any other job on the planet, you would look at qualifications and vote based on that. And I was a little surprised that people were even having any trepidation about a highly qualified candidate. So, it's not even only about making history; it's definitely about the focus and attention that's been lacking in South St. Pete. So, I feel confident that that's what we're going to get under this administration.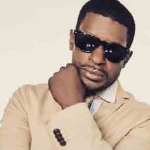 Jabaar Edmond, community activist 
Today our community takes a step forward. Welch will stay focused and advocate for the least of us.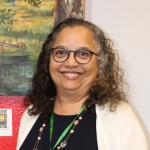 Darlina Herring
I started off with Commissioner Welch when he was elected in November 2000. I have been the only aide that he has had for the entire 20 years. And I am excited for him because he is a phenomenal man of God, he has a heart for the city of St. Petersburg, and he has the character, the integrity.  All my prayers for him are that he will be surrounded by people who are ready to support him, to help him to bring the vision for this city that he desires to have.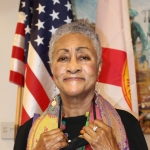 Jacqueline Hubbard, Esq.
Despite all of the hate and all of the negative press that we've been getting as a people, talking about African Americans, primarily. This is very good, because it's going to show that the city of St. Petersburg is progressive.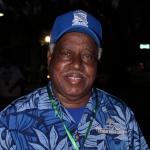 Thomas "Jet" Jackson, community elder 
I think Ken will make a difference and will be equal across the board with everybody. That's what I really believe in Ken. And that's what he is now, and I know he can get the job done.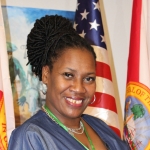 Councilwoman Lisa Wheeler-Bowman
I am so excited. I'm excited to be a part of history that not only my grandkids but other people can look back on and say, "We have elected our first African-American mayor.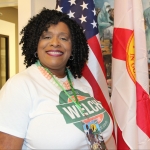 Rene Flowers, Pinellas County Commissioner 
So, I think this gives something for our young adults in the community who've been aspiring to run for office like Mhariel Summers and Richie Floyd and others who are always told, "you're too young." No, you're not too young, especially when you have people like Ken, who's willing to work with you and mentor you. 
Rev. Clarence Williams, Greater Mt. Zion AME
I think we could talk about diversity and equity all we want, but until it's realized in the communities, it's going to be difficult for us to really grasp what it really feels like, what it looks like. I think one thing about this particular moment that intrigues me is that Ken Welch has prepared himself through forging relationships, experience, and just working in our community at the administrative branch, executive branch of our government, for this very moment. 
So, he has the skills, all the abilities. I really think this city's going to be better moving forward quickly and being able to address the issues in a wonderfully prepared way.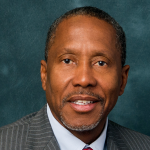 Senator Darryl Rouson
Well, Mayor-elect Welch is living out the dreams of his father that became his dreams, that became his story, and makes history tonight. Everyone in St. Petersburg, no matter your persuasion, should be celebrating a new day in this town. And I'm grateful to be here, grateful for Ken Welch being prepared to lead. Get out of the way if you're not going to help.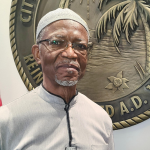 Imam Askia Muhammad Aquil
Our Creator says that never will the worldly conditions of people change until people first change what is troubling their own souls and holding them back from realizing their excellence, from achieving their greatest human potential. The election of Mayor-elect Ken Welch is inspiring and should restore our souls. The challenges his administration will face in the months and years ahead will test us to see if we can work collectively, seeking the greater common good rather than narrow selfish interests and greedy personal gain. I am encouraged, optimistic and faithful.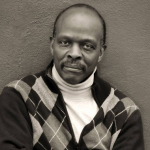 Bob Devin Jones, artistic director 
"You always told me it takes time. It's taken my father's time, my mother's time, my uncle's time, my brothers' and my sisters' time, my nieces' and my nephews' time… How much time do you want for your progress?" James Baldwin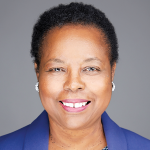 Dr. Katurah Jenkins Hall, visiting professor of Health Equity & Social Justice, Eckerd College
Voting exercises our collective power to influence social change, yet it is only a start. As the arc of the moral universe bends towards justice, we celebrate this historic victory, knowing that we must remain steadfast and unmovable, always abounding in this great work towards racial equity and social justice. We must actively support those we put our confidence in while we prayerfully and persistently work to bring about the change we seek.
Councilwoman Deborah Figgs-Sanders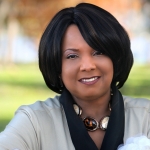 Our city has grown and is known as a progressive and welcoming city. With the election of its first Black mayor, just imagine how much more inclusive our city will be when equity becomes a priority.