Join Karen Davis-Pritchett as she discusses her books 'Cross Roads' and 'Strong and Beautiful' with Keonna Welch this Friday night at 7 p.m. in the courtyard of Tombolo Books, 2153 1st Ave S, St. Petersburg. 
BY NICOLE SLAUGHTER GRAHAM, Staff Writer
ST. PETERSBURG — This Friday at 7 p.m., St. Pete native Karen Davis-Pritchett will be in conversation with Keonna Welch at Tombolo Books.
Davis-Pritchett will be discussing her two books, "Cross Roads" — a short story collection about the obstacles that women face and how they overcome them — and "Strong and Beautiful," a workbook for women.
"I wrote my first book when I was in second grade," Davis-Pritchett said. "I wrote it on notebook paper and stapled the pages together."
These two books, she said, were written for the modern-day, busy woman. Knowing that now more than ever, women are pulled in various directions and don't necessarily have time to dig into a long work of literature, Davis-Pritchett chose the short story format. She wanted to present something digestible, but impactful.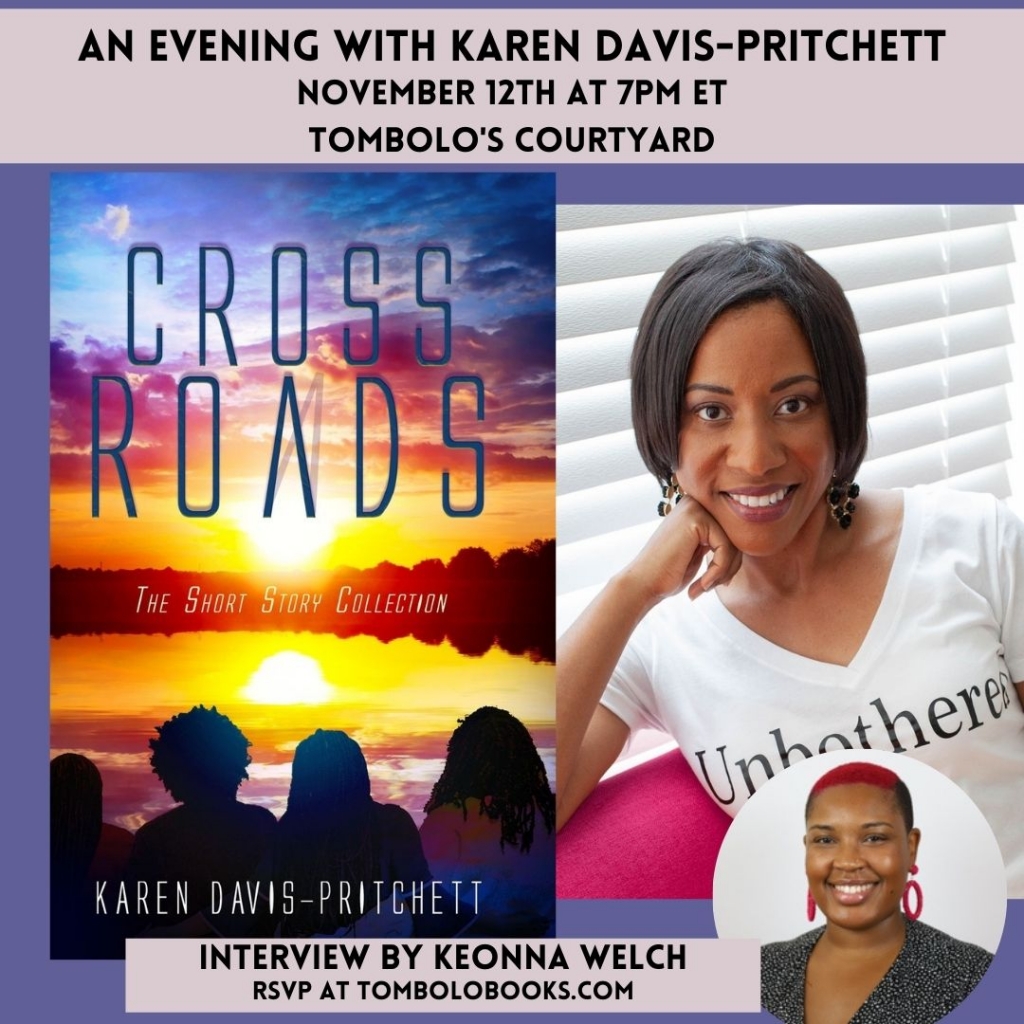 "You could finish a story in less than 30 minutes," she said.
As for the workbook, each section includes a writing prompt and space for reflection. There are also affirmations based on Psalm 23.
Together, the two books give women the opportunity to think about and talk about the various issues they face in life: navigating careers, health issues, relationship trials and triumphs.
While going through the workbook, Davis-Pritchett hopes that those who use it will be able to reflect on their own experiences while developing the ability to be "unbothered," even in the face of adversity. She also hopes that her books will help women discover and embody both their strength and beauty.
An advocate for community amongst women, Davis-Pritchett is most excited about the event with Tombolo Books because it will provide the opportunity for her to cultivate community with attendees.
"[I'm excited] to create an engaging evening for us to gather and through the lens of the books and characters talk about our experiences."
Join Davis-Pritchett Friday, Nov. 12 at 7 p.m. in the courtyard at Tombolo Books, 2153 1st Ave S, St. Petersburg. Please RSVP here. Both "Cross Roads" and "Strong and Beautiful" are on sale now at Tombolo. Click here to purchase them.