Annie Dabbs lived through staunch segregation and oppression and refuses to let the Black history of Tarpon Springs be buried.  
BY J.A. JONES, Staff Writer
TARPON SPRINGS — Annie Doris Dabbs remembers when the road separating the all-Black Rose Cemetery from the then all-white Cycadia Cemetery was "just a dirt road." In the play "This Blessed Plot, This Earth" (written by Elizabeth Indianos), Dabbs, played by Leigh Davis, was quoted from interviews done with the playwright:
Jasmine Road was just a dirt road between a 30-acre -white cemetery on one side, and three acres deeded to us on the other side…though we never had funds to maintain it, no money from taxes… no money to buy anything. It was overgrown, neglected; it needed cleaning up. But it was ours, owned by the community.
There was no official place for Black burials before the 1900s. No place to rest. Close to 400 bodies have been buried without markers…earliest legible marker says 1904, but we believe it dates to the late 1800s.
When I was 14 years old, I was secretary of the Rose Cemetery Association Board, and I took the notes. Now I'm president of the board. I visit, bring flowers, water. My parents, aunts and uncles, siblings, my husband are all buried there. About 1,000 graves. I assure the wise ones that we love them and that their memories are eternal. People tell me, 'You be careful out there all by yourself!' I tell them, 'Don't you worry about me… I don't fear anybody out there; it's the alive ones!'"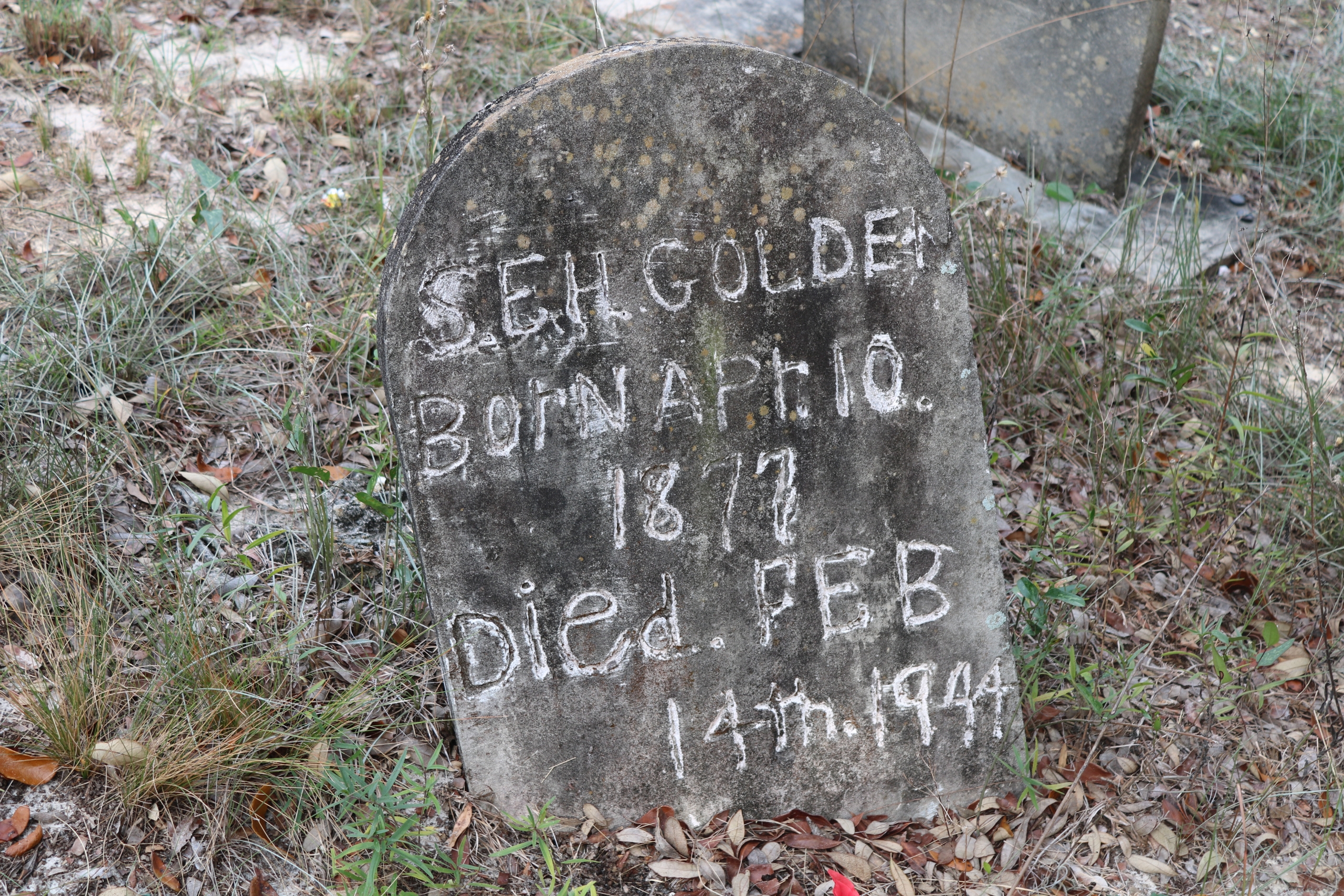 Dabbs remembers the story of how her father escaped Coats, N. C., with one of his brothers, running from the Ku Klux Klan. He and his brother separated, thinking they'd have a better chance of escaping. Her father never saw his brother again. Instead, he ended up in Tarpon Springs, changing his name twice to escape possible detection before landing on Goldstein McNeal and meeting her mother, Leila.
Born at home, one of nine children, she recalled, "My parents weren't allowed in the hospital known as Helen Ellis back then. Finally, they let us go to Morton Plant, but it had to be in the basement. All the pipes were down there, and we had to be careful as they might burst."
As a child, Dabbs attended Union Academy, one of the oldest schools for Black children in Pinellas. Images of a young Annie Doris McNeal as a student at the Union Academy can be found in Sandra Rooks and Carol Mountain's Black America Series' book "Tarpon Springs, Florida."
She was among the many students bussed from north county to Pinellas High School in Clearwater. "This was before integration; the bus started in Oldsmar, come to Tarpon Springs, and then took us to Pinellas High School, at that time it was on what was called the Heights." Dabbs graduated from Pinellas High in 1955.
After meeting her husband, Dabbs married, and in 1960 they moved to New Hampshire when his job relocated him. They returned to Tarpon in 1980, and over the next several years, as they raised their own children (two sons and two daughters), Dabbs started working for Headstart and then the Latch Key program at a local community center.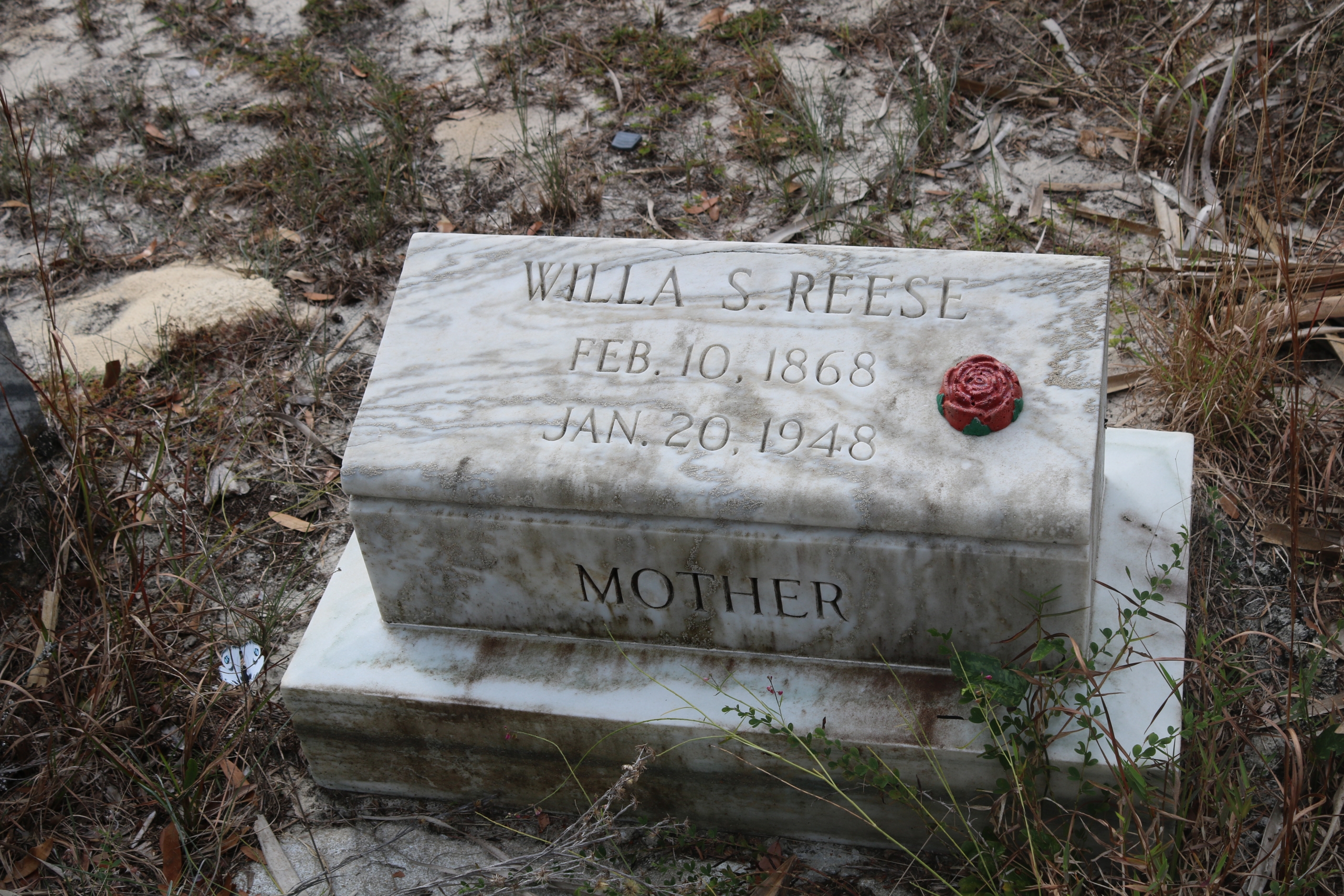 After a few years, she worked as a cafeteria monitor for Pinellas County Schools. After attending St. Petersburg Jr. College for education courses, she moved up to a paraprofessional position and finally became county-wide reading and computer instructor for the Read180 program.
She gained experience working at Pinellas Juvenile Detention Center and a drop-out prevention program. "Some of those children, I really didn't think, need to be in drop-out prevention. They needed just a little bit more tender care at home because home was where it began," she recalled.
After nearly 30 years working with the school board, she retired in 2010, but her love of children and reading inspired her to start a book club at a nearby park. She and a few other volunteers have since been collecting gently used books, and while the program has been disbanded during COVID, she hopes to resume the reading circles soon.
Post-retirement, when her husband passed, Dabbs also became a volunteer with the Sixth Judicial Circuit Guardian ad Litem program, advocating for abused and neglected children. Even after working in the school system for so many years, she said working for the court system has been eye-opening.
"Sometimes it's difficult. You are human. And sometimes I have to say, 'Oh, I've got to be professional.' But then I'm a human being…and you see the abuse." She paused; her expressive features revealed quiet sorrow. "Some of these little children go through hell on earth."
Dabbs has been a board member for numerous organizations, including the Shepherd Center, Habitat for Humanity, and Sun Coast Hospice/Advent Health. Her community service, heart for those in need, and advocacy have proved invaluable to political leadership and have resulted in her receiving a number of awards, including a 2018 Certificate of Appreciation from the Tarpon Springs Citizens Academy.
Her work has been lauded by Congressmen, including U.S. Rep. Gus Bilirakis (FL-12), who mentioned Dabbs on the U.S. House of Representatives floor in 2017 for her work with Rose Cemetery. Public acknowledgments of her achievements included specially reserved seats at President Barack Obama's 2008 inauguration.
Currently, she hopes to help start a Black history museum for Tarpon – that she hopes will have an art room for children.
"Children need art," she insisted. "It opens up their minds to things we can't even imagine."
As for the Rose Cemetery, Dabbs hopes it will continue on. Her words, captured in "This Blessed Plot, This Earth," reveal her feelings about her stewardship over the cemetery.
"A cemetery is a place to be remembered. I love keeping their dream alive. It's always meant that much to me. Will it mean that much for my children… or for yours? When I'm buried there, who will take over? Who will tell our history? No one knows I guess."
And as for her efforts on behalf of her community for so many decades, she has simple words to share: "I've been a public servant and always tried to stay on the right side of history; the work I've done speaks for me."
To reach J.A. Jones, email jjones@theweeklychallenger.com