The Dream in Black & Brown BIPOC Leadership Youth Summit's panel discussion featured local young Black and Brown people, underscoring the need to create intentional pathways. Panelists included Daniel Sanders,21, Florida Southern College alum; Alma Pioquinto Contreras, 17, Largo High School Marcus Calvin, Gibbs High School, Sophia Harris, 16, SPC and Lauryn Latimer, 21, USF graduate
BY FRANK DROUZAS, Staff Writer
ST. PETERSBURG – The Dreamin Black & Brown BIPOC Leadership Youth Summit's panel discussion featuring local Black and Brown youth underscored the need to create intentional pathways. Moderated by the Foundation for a Healthy St. Petersburg's Community Engagement Advocate, Kyandra Darling, five next-gen leaders were afforded a safe space to speak their minds.
Panelists included Daniel Sanders, 21, Florida Southern College alum; Alma Pioquinto Contreras, 17, Largo High School, Marcus Calvin, Gibbs High School; Sophia Harris, 16, SPC and Lauryn Latimer, 21, USF graduate.
The panelists, who have all served their communities in various ways, first posited what they believe is necessary to be a leader.
"I believe what makes a good leader is someone who wants to demonstrate the power we have within a community and influence others, no matter the race, especially for people of color," said Alma, who is involved with the Hispanic Outreach Center. "We should advocate for our race and ensure that we have a voice within our community."
Calvin, president of the NAACP Youth Council, believes a good leader is someone that sets a standard and demands everyone to live up to it.
"So basically, a leader's someone that when the crowd is here, when the crowd is not, when the lights are on, when the lights are off, they're always pushing somebody and themselves to do the right thing," he said.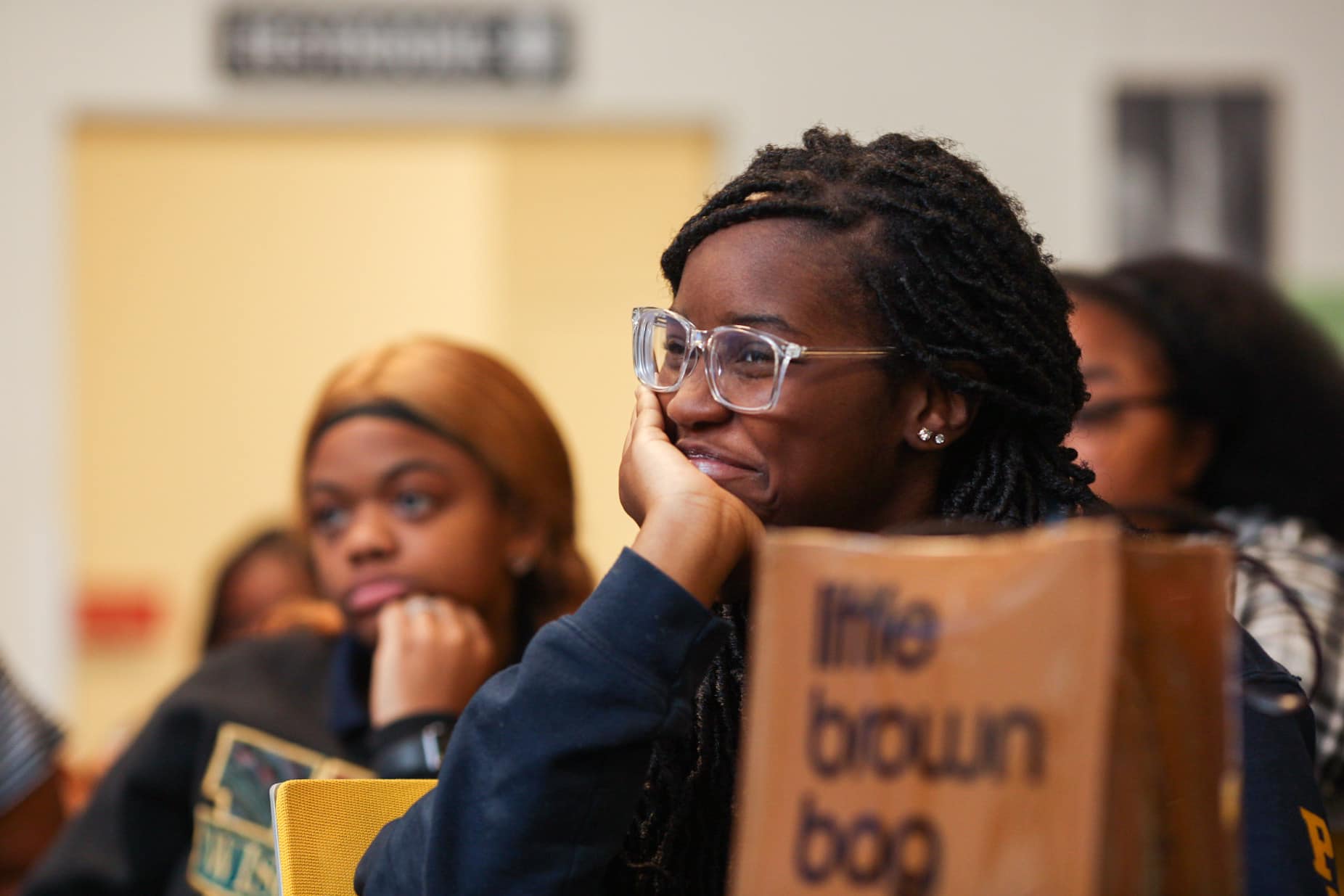 Sophia noted that a leader is "somebody who goes below the surface level of everybody in the community and they try to get everybody to be involved, and also set a standard but try to make sure everybody feels and connected."
The young panelists explained what draws them to leadership roles.
"What draws me to being in a leadership role is being able to help others make a change, make a difference not only within themselves but potentially within their communities," Daniel said.
Lauryn, NAACP and USF Black Leadership Network member, explained: "Personally, I think I was drawn to leadership just because I had a lot of mentors or different people that impacted me, and they were leaders in their own way. So, the way that I talk about the people that impacted me is the same way that I would want someone following to talk about me."
Calvin listed his grandparents and his football coach, Julian Riley, as "solid people" who strongly influenced him. A defensive tackle on the Gibbs Gladiators under Riley's guidance, he has committed to play for the University of Kansas Jayhawks when he graduates high school.
Sophia said she is grateful to have a family that is always supporting her "and put me in the right path and every time."
As to what these young people look for in a leadership opportunity, Latimer said she'd want to see how it would impact her and how she could use everything she gained with that opportunity to make an impact on others. Daniel, who has been a part of the Woodson Warriors Scholarship program, said creative freedom and flexibility are essential for him when it comes to vetting a leadership opportunity.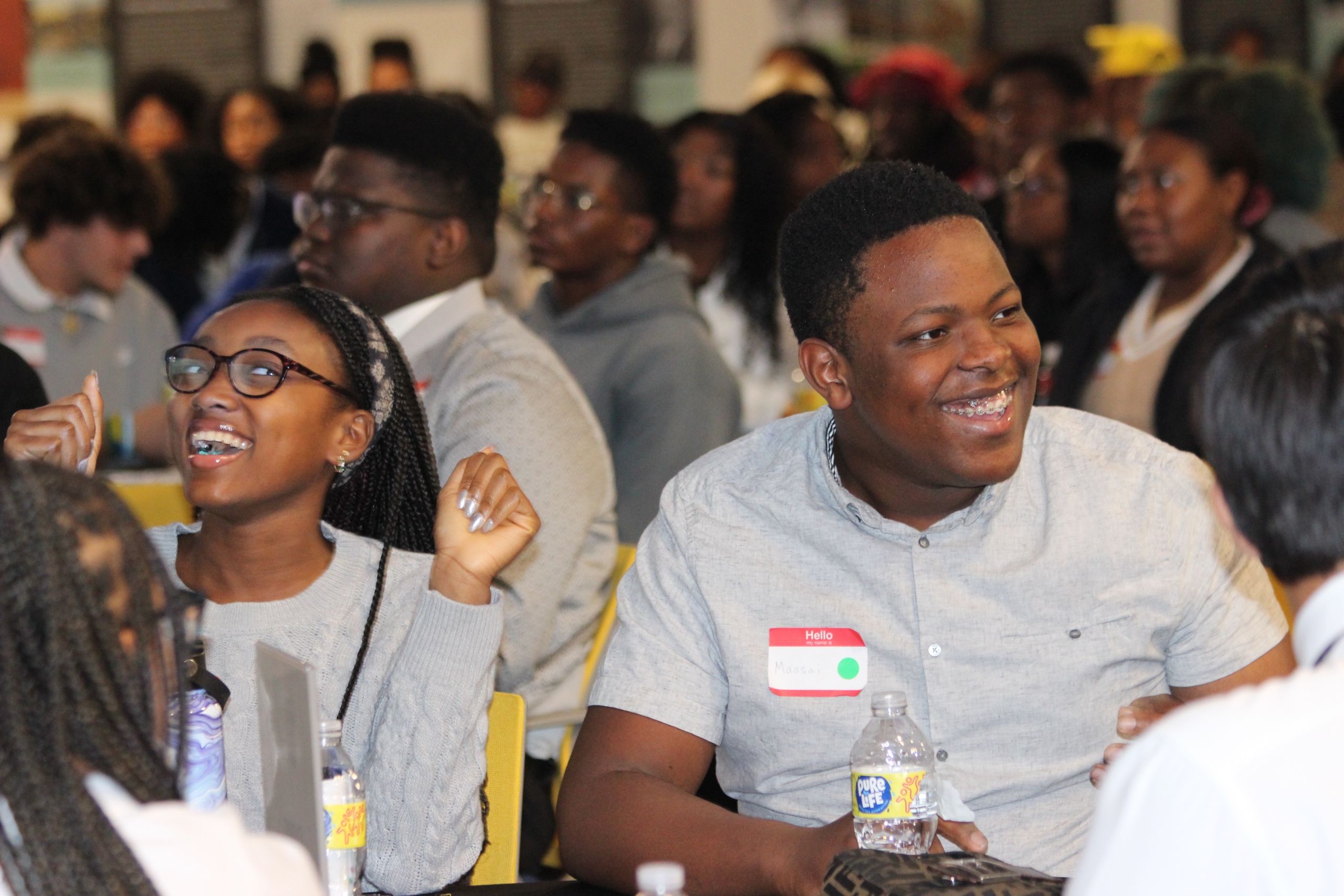 "It's a special feeling to know that your work and efforts are recognized by your community, by your peers," he said.
Alma noted: "What I get is knowing that I'm being a voice for the Hispanic community, for people of minority, it's an honor to be able to voice their opinions and show that other students also feel that they're empowered to able to use their voice within their community, and actually bring change within this nation."
Latimer believes representation is vital among the supports and resources young people need to succeed.
"When you see someone that looks like you or they have the same background as you," she said, "it makes you believe: 'In the future, I can be in the same spot that this person is in!'"
Sophia, who started SPC early and is majoring in biomedical engineering, said it can be beneficial for a young girl to have a mentor "that looks like you and you can relate to."
All the panelists believe that their race or ethnicity impacts the types of opportunities they can access. Alma said being a person of color has limited her resources in obtaining leadership positions.
"I've had to work hard to find those opportunities and find those connections and build upon those connections…unlike other races, such as white people, that they're giving it to easily because they've been born into a society that has been given those resources so easily," she said.
Calvin said as a person of color, he feels like he has to deal with more distractions, and it is at times difficult to "cut out all the outside noise" and stay focused.
Lauryn noted that sometimes she felt that she suffered from "imposter syndrome."
"Where you know you worked hard to be at the table, and you deserve every spot at that table," she said, "but just seeing yourself around people that don't look like you, that they don't act like you, that they don't believe in the same things as you, you feel like you don't deserve to be there. So, sometimes I'll have to take a step back, remember how to navigate a space like that in certain instances."
Dr. Michael Eric Dyson, academic, author and pastor, chimed in to say he was impressed by all the young panelists of the Dream in Black and Brown Young People Leadership Summit.
"Every one of them has been rigorously prepared for the opportunities that have been presented to them," he said. "And opportunity knocks, but you've got to answer. And when you answer, you've got to have a face of intent, a face of desire, and a face of success. And each of them has done so."
He added that the informal network of communication and establishment young people have through mentorship and association can bring opportunities to their doors.
"You want to make sure that you're engaging people who are able to offer you opportunities, offer you the ability to intern in the summer, to be able to get a job," he said.
Dyson stressed that it is indeed a community effort by all to help young people succeed.
"We are part of a village," he said. "And in being part of a village means we've got to help folk who ain't our kids, who are not part of our schools, who don't even necessarily live in the direct and immediate neighborhood, but you help somebody because you never know who you're helping. And you never know who you're helping become the best that they can become."
About Transformative Leadership for Advancing Racial Equity
The BIPOC (Black, Indigenous, and People of Color) Young People Leadership Initiative is a measurable and transformative program created by The Foundation for a Healthy St. Petersburg. This initiative connects BIPOC youth to opportunities that accelerate race equity, build community, and create personal wealth.