'I consider the way that people perceive me, the assumptions that people make about me, and then how I internalize those things — and it has a multiplying effect on the way that I cope,' said Dr. LaDonna Butler.
By J.A. Jones, Staff Writer
ST. PETERSBURG – Dr. LaDonna Butler, the founder and executive director of The Well for Life, is the learning and development facilitator and adjunct faculty member at the University of South Florida and the assistant director of the Family Study Center at the University of South Florida St. Petersburg Campus.
Reviewing the mental health of the Black community during this period, she called the ongoing toxic environment and its impact on our mental health "weathering."
"So, it's not just COVID; it's our ongoing awareness of not getting what you need. It's the bar continuing to change as soon as we come close to understanding what's happening in our world."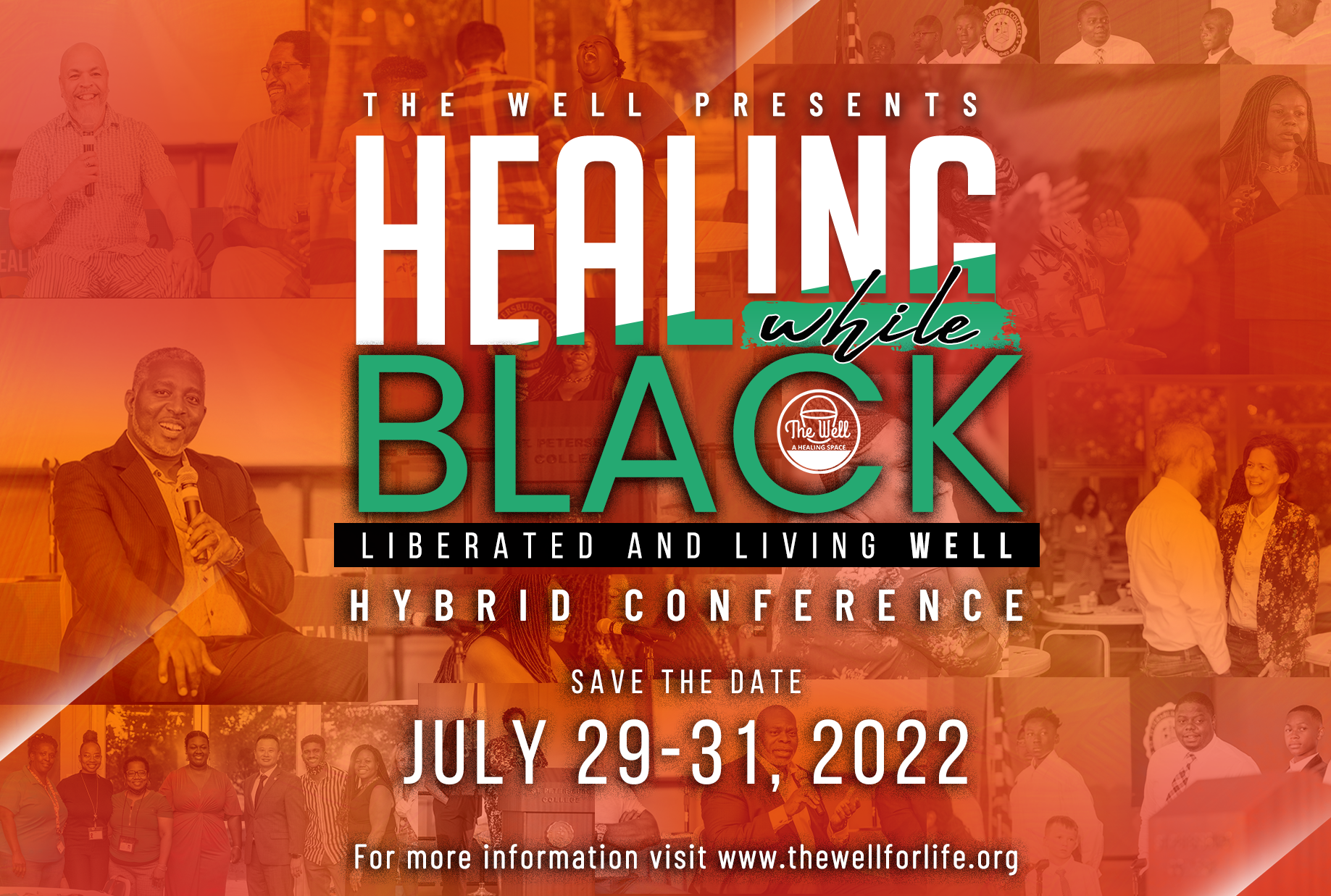 Butler said that while we are making progress and seeing an increased representation of ourselves as who we know we are, there's still "the fight to simply get there, and the necessity or the requirement to prove that we are twice as good — in some cases, seven times as good as others, just to have a seat at the table."
Additionally, having to watch "ourselves and people who look like ourselves dragged through that is weathering, to say the least," she commented, referring to the recent stressful, demeaning, and unjustified behavior exhibited by white Republicans during the Supreme Court Justice Ketanji Brown Jackson's recent confirmation hearings.
Butler acknowledged that, like everyone else, she experiences the stressors of daily life and shared how she works to combat anxiety.
"I consider the way that people perceive me, the assumptions that people make about me and then how I internalize those things — and it has a multiplying effect on the way that I cope. So, it's not just external stressors and external people to my community, but the way in which my community supports me or causes additional harm that shows up for me."
Butler said that one of her coping strategies is turning to people she trusts. "I think about the people who've earned the right to hear my story and be in sacred space and to me — people like my friend, Tiffany Reddick. We create space for each other just to be real."
Butler said creating spaces for each other 'to be real' may mean finding people who you share interests or life outlooks with. "I have a group of friends who are also partnered. And so, small groups of community where we share similar interests and similar identifying factors — like we're all married to men. So, creating spaces where I can show up and be as real as I want to be in that moment — I think that's the first thing we need to do."
Butler said she and Reddick will be starting a series of "restorative encounters" to aid in what she said is another essential principle in coping with today's stressors: the trio of Ps: play, pleasure, and pause.
The Well's founder stressed the importance of utilizing the principles of play, pleasure, and pause to push back against the harmful things in our environment, the media, and the heavy psychic loads we carry.
Butler shared that "play" is related to the ability to get back to "our childlike state, where we can enjoy the simplicity of life. And the best play specifically for Black and Brown and other marginalized community members is done in the community because our cultural value is really rooted in interconnectedness."
But once again, the practitioner recommended that the best play should take place with those who have "the right to hear your story; have demonstrated the ability to understand boundaries, understand and center reciprocity in the relationship."
She also noted it's essential to find accountable people who do what they say they will do. Additionally, these are trustworthy people who don't share the things that aren't theirs to share and embody empathy.
Butler went on to explain the second P: pleasure. "When I talk about pleasure, I am talking about a state of being and the things that are satisfying to our minds, bodies, spirits; things bring a tingle to our senses." She added that the dictionary definition of pleasure "is feeling happy, satisfaction, and enjoyment." Being able to feel and experience pleasure is vital to our mental health, Butler reiterated.
And finally, the principle of being able to pause – a seemingly simple thing to do. But while research shows that focusing our attention for too long on tasks can wear us out and that prolonged work is depleting, other studies have found that more and more people are finding it hard to relax in our modern world.
Butler and Reddick have designed their "restorative encounters" to share the principles of play, pleasure, and pause through a time-sensitive and intensive experience. "We created restorative encounters as a retreat, with formatted clinical experiences. We created an opportunity to spend three days to learn the concepts, get the principles, and be immersed in the process."
She said that once practitioners and retreat attendees experience the three-day retreat, she hopes they will take what they learn and share it or integrate it into their own lives. "But even if they show up as an offering to themselves, took one weekend and did this — if that's the only thing that they did, we're satisfied with that."
To learn more about the upcoming restorative encounters, contact The Well for Life.