Black people make up 42 percent of HIV diagnoses in the United States alone, more than any other race, while Latino consistently makes up the majority of new HIV cases.
BY AMBER B. COURTNEY, Contributor
TAMPA BAY — HIV rates have been on the rise in Florida since 2016, with the state having the third-highest reported number of cases in the country. While Florida health departments and HIV education organizations have contributed to a slow decline in cases, the problem still exists.
HIV affects Blacks and Latinos more than any other group of people. Black people make up 42 percent of HIV diagnoses in the United States alone, more than any other race, while Latino consistently makes up the majority of new HIV cases. The disparity in health equity contributes to Blacks and Latinos being more at risk of contracting the virus due to higher poverty rates and a lack of resources and education.
HIV education and awareness of the resources available to Floridians to help combat the epidemic are vital. EPIC (Empath Partners In Care) and Metro Inclusive Health are two organizations in the St. Pete –Tampa area focused on educating communities on HIV prevention and supporting those impacted by it.
"EPIC has been providing HIV support services to the Tampa Bay area for over 30 years now," said Joy Winheim, executive director for EPIC  based in St. Petersburg.  "All of our programs revolve around our main goals: to make sure that everyone (we assist) stays in medical care and stays stably housed."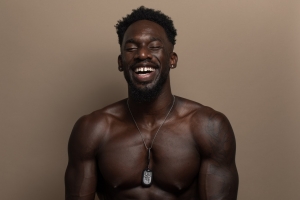 EPIC provides a wide range of services, such as HIV testing and community outreach, along with food kitchens and housing programs. Winheim noted that the organization focuses on meeting people's basic needs because "we know that if their basic needs are met, they are more likely to seek treatment."
Their outreach programs strive to reach those who may not come forward and seek help on their own terms. "Our outreach folks are out there every day trying to make sure we're identifying those who are most at risk and providing them with the resources to get tested," Winheim added.
Metro Inclusive Health focuses on providing sexual and mental health services, especially to those in the LGBTQ+ community. Brian Bailey, Metro's chief marketing and experience officer in St. Petersburg, shared that the organization touched more than 20,000 individuals in 2020 through direct service and outreach.
Bailey said the organization provides a wide range of services from primary medical care to mental health counseling, providing PreP (a pre-exposure medication), and free HIV testing. (Check out its Take a Minute St. Pete page for quick facts and links, as well as testing locations in the area.) Metro has several ways it reaches out to the community, one of which is its Mobile Health Unit.
The Mobile Health Unit van offers a restroom and provides on-location HIV testing and services. It provides several methods for testing, including blood drips, finger pricks, and cotton swabbing on the gums. It has a web camera and television to help connect people to medical professionals on the spot.
By offering education, screening and testing, mental health support, and a sense of community, Metro and Epic provide invaluable services to those with HIV and their families. Both organizations are essential to fighting the battle against the spread of the HIV virus.
"When you think of these kinds of organizations, they're invaluable," asserted Winheim. "If you think about the multiple organizations that are just in the Tampa Bay area, we're serving thousands of people. Without us, where do those thousands of people go to get their needs met?"
Staffed by essential workers who care, both organizations offer support and the hope that "just because you have HIV does not mean that HIV has you."
Amber B. Courtney is an intern at The Weekly Challenger and a full-time student at Bethune Cookman University.