Rev. Claude S. Williams
BY ALLEN A. BUCHANAN, Staff Writer
ST. PETERSBURG –Just imagine your wife or husband pulling up to a hospital in a cab. Not just any cab mind you, a cab with clouds for wheels. OK now imagine your husband or wife emerging from that cab, walking through a window and standing close enough to bend over and kiss you. But there's no kiss, not yet anyway. Your eyes open wide, your jaw drops and form a smile. Your family standing around you is a bit puzzled.
You heard the voice.
"OK honey, it's time to go. Say goodbye!"
A big, radiant smile beams down on you as you move your head from left to right.
Everyone in the room including the nurse and doctor knows what time it is! The love of your life bends down to kiss you.
"I missed you, honey."
Oh yes, it's time to go! Two souls joined at the hip for 39 years reunite. The family naturally sobs, yet they know what happened and what happened is best because the man taking flight, Reverend Claude Stevens Williams, is rejoined his beloved in heaven under the eternal care of the almighty God on Sunday, Oct. 29 at 2:41 p.m.
***
Born to James and Hattie Williams of St. Petersburg on April 18, 1950, Rev. Williams was the third child of four brothers. His life's journey traversed a multitude of terrains from the highest heights of the civil rights era to the lowest valleys of prejudice, riots in many inner cities and the loss of nearly 60,000 young lives in Vietnam. In spite of it all, Rev. Williams and his family were blessed with an anointed, purpose-filled trajectory.
He was three years old when the Korean War erupted. Twelve years later, he entered St. Petersburg High School as a result of desegregation. At Rev. Williams' wake, held Friday, Nov. 3 at Victory Christian Center Church, Barbara Jones Williams shared a memorable moment when she met Rev. Williams during that time in high school.
She happened to be walking across the school's courtyard to class when he yelled down from one of the balconies.
"I sure do love those fishnet stockings," said Jones Williams.
After high school, Rev. Williams and thousands of young men his age entered into military service where he safely completed a tour of duty in Viet Nam during the height of the war. God blessed his safe return home and an honorable discharge from the United States Air Force.
Family and professional life
After returning from the war, Rev. Williams met Cecilia D. Fletcher in 1973. They would become soulmates in wedlock on June 14, 1976. A blended family was formed resulting altogether in five children: John, Shanel, Patrice, Marilyn and Deri.
Rev. Williams' professional career started after he graduated from the University of South Florida in 1977 with a bachelor's degree in communications and obtained a job at WTSP-TV Channel 10.
His next step led to working in several capacities with the City of St. Petersburg for more than 30 years. His professional achievements included graduating from the National Forum for Black Public Administrators (NFBPA) Mentor Program in 1991. Nine years later, he received an Outstanding Public Service Award from the Tampa Bay Chapter of NFBPA and he graduated from the USF Institute of Government Executive Fellows Leadership Development Program and Leadership St. Pete.
Rev. Williams' passion for community service resulted in serving on the board of director of the St. Petersburg Free Clinic and the Interdenominational Ministerial Alliance Human Services Division. In addition, he was the chair of SAC (School Advisory Council) at Lakewood High School and served on the supervisory committee of the St. Petersburg Municipal Employee Credit Union.
His spiritual leadership life fully blossomed in 1992 when he and a group of believers got together and formed the Victory Christian Center Church. In summary, Rev. Williams dedicated his professional life towards serving his community.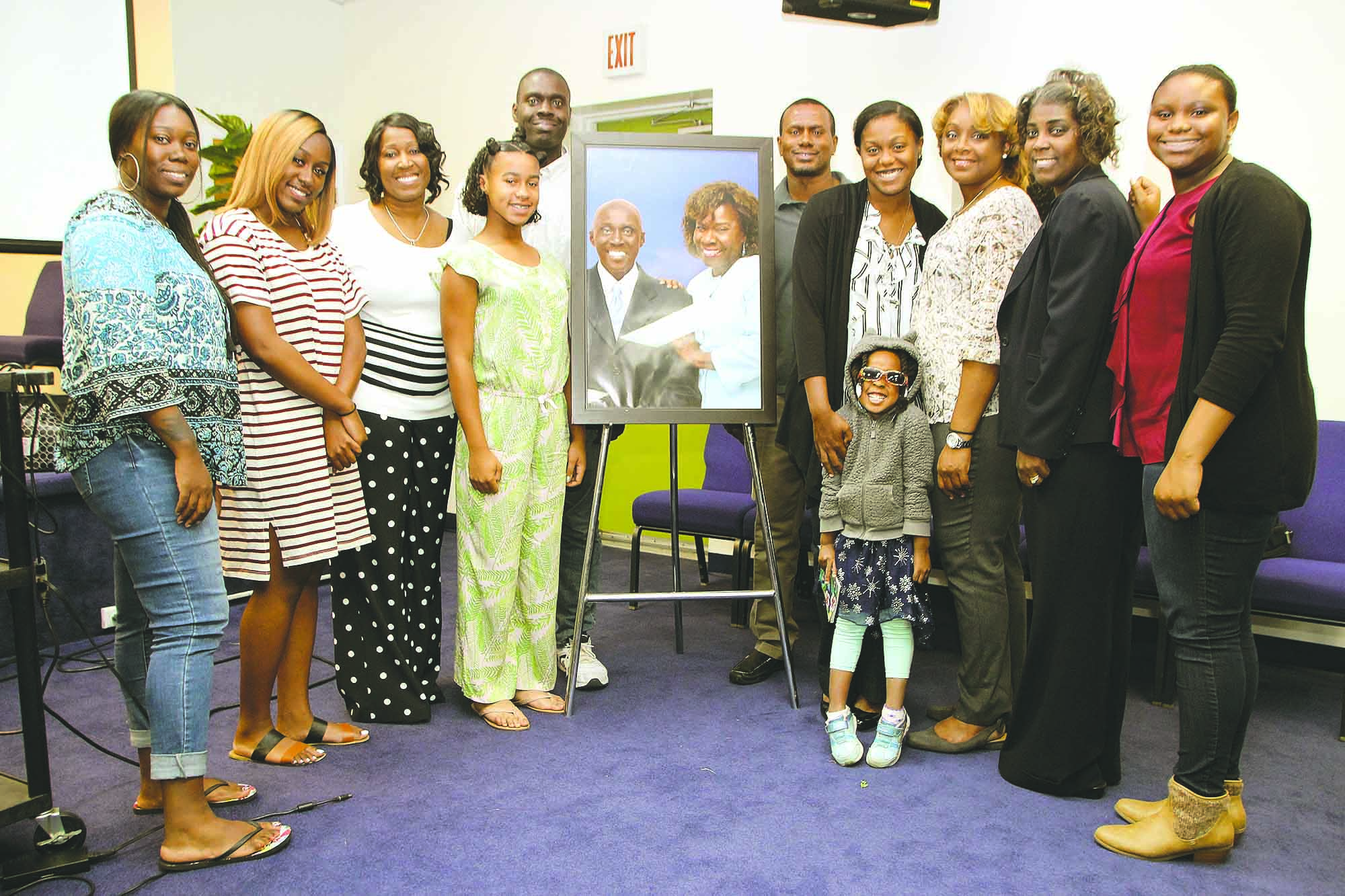 Testimonials about Rev. Williams
Despite Rev. Williams' professional responsibilities as an administrator and minister, he always managed to carve out time for his family. On many occasions, he combined work and leisure to enjoy his family.
During the wake, his friends and family painted the picture of a spiritually driven, compassionate, considerate and well-rounded leader at church, in the community and at home.
"My pastor, my godfather, my mentor-but that's not all. You meant more than any title could try to justify. My daddy's right-hand man who looked out for my mother and I when my father was on the other side serving his country," rapped Rashad Harrell.
Elder Cecil is one of the members of Rev. Williams' church. He jokingly shared when the pastor described Victory Christian Center Church to him that it sounded like a cult. One day when he was trying to make a turn, he turned in the opposite direction because the way he wanted to go was blocked. He found himself in front of Rev. Williams' church.
"When I walked inside, I never walked back out," said Elder Cecil.
The testimonials all reflected a spiritual man of faith who enjoyed seeing everyone around him do well in life and in spirit. Rev. Williams' Home Going Celebration was held Saturday, Nov. 4 at the First Baptist Church on Gandy Boulevard.