Shaquill and Shaquem Griffin posing with future twin NFL superstars at their 'Rebirth the Hood!' event last month. that featured Nike gear, games, music, autographs, and a  car give-a-way. The community event had food, Nike gear, games, music, autographs, a car give-a-way, and a message of hope.
BY DEXTER MCCREE, Feature Writer
ST. PETERSBURG – Imagine growing up in the hood that had a sense of family, unity and exposure to caring elders that had relationships with each other. That neighborhood was a protected training ground that taught respect and character. The elderly were revered, and the youth cherished. The environment developed professionals and community leaders who learned their craft through senior leadership that taught the younger ones, while storytelling provided history lessons.
Well, Shaquill and Shaquem Griffin, who are products of that not-so imaginary hood, were in town last month to give back to the neighborhood that helped mold them. The Griffins view their hood as an environment with people of courageous dreams.
One phone call from Shaquem Griffin to his mother Tangie Griffin set into motion the Griffin twins' passion for their community and appreciation for what it had contributed.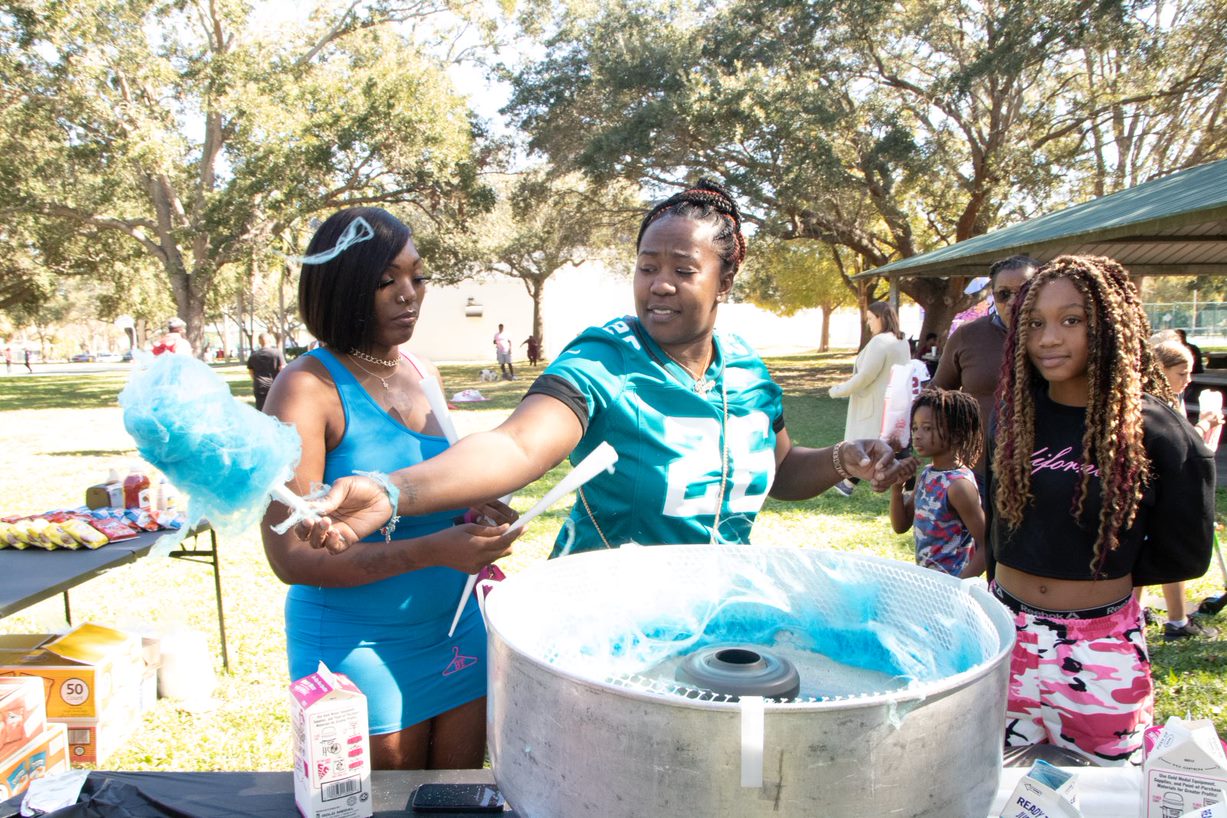 Tangie Griffin's baby boy called her up, saying, "Mom, Shaquill, and I want to gather kids together from the community, and we want to do an event to put a smile on their faces, have lots of fun, and give them prizes," said Shaquem Griffin, the younger of the NFL superstar twins.
She openly obliged with a smile on her face, sensing that her sons, who made it from the hood to the National Football League, have giving hearts. Thinking that they were speaking of an event a few weeks away, to her surprise, the reference was for the weekend, a few days later. Mom sprung into action along with her support team to make "Rebirth the Hood" happen.
The twins, Shaquem and Shaquill, as they are affectionately called in the Tampa Bay area, have a heart and vision for the youth in St Petersburg. Violence has long been prevalent, with far too many shootings and killings in the community.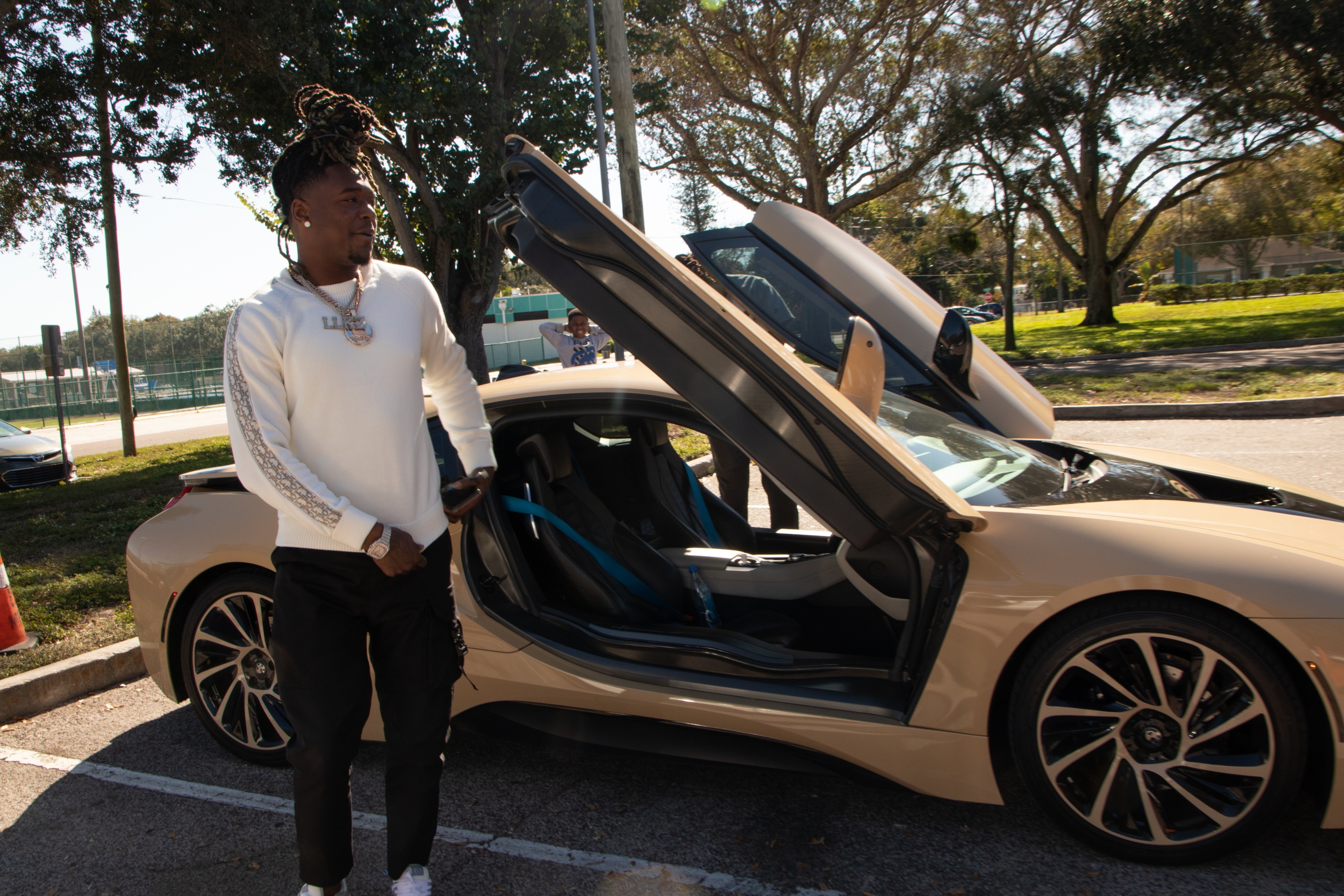 The Griffins want to promote cease-fire, nonviolence and positivity. "Rebirth the Hood" gave them a chance to speak to youth about their positive message.
"We have an opportunity to give assistance to our home city. We envision building a gym to serve more than just athletes. The program will be a mentorship haven where other athletes and colleagues who have done well can come back and help our youth," said Shaquem.
"We want to educate on mental health, vision planning, financial literacy, and growth, how to manage money, save and invest. We have been fortunate to travel the world and see different countries. We want to share the lessons of that experience with others. Everyone needs positivity. When you gain knowledge, don't hide it," added Shaquill.
The community event had food, Nike gear, games, music, autographs, a car give-a-way, and a message of hope.
Kayla Teartt attended the event. She grew up in the Campbell Park area and brought her two daughters to meet the players.
"It's nice to see the players giving back to the community. It was great seeing them today, and I thanked them for the food and clothes. They are excellent examples for our community," said Teartt.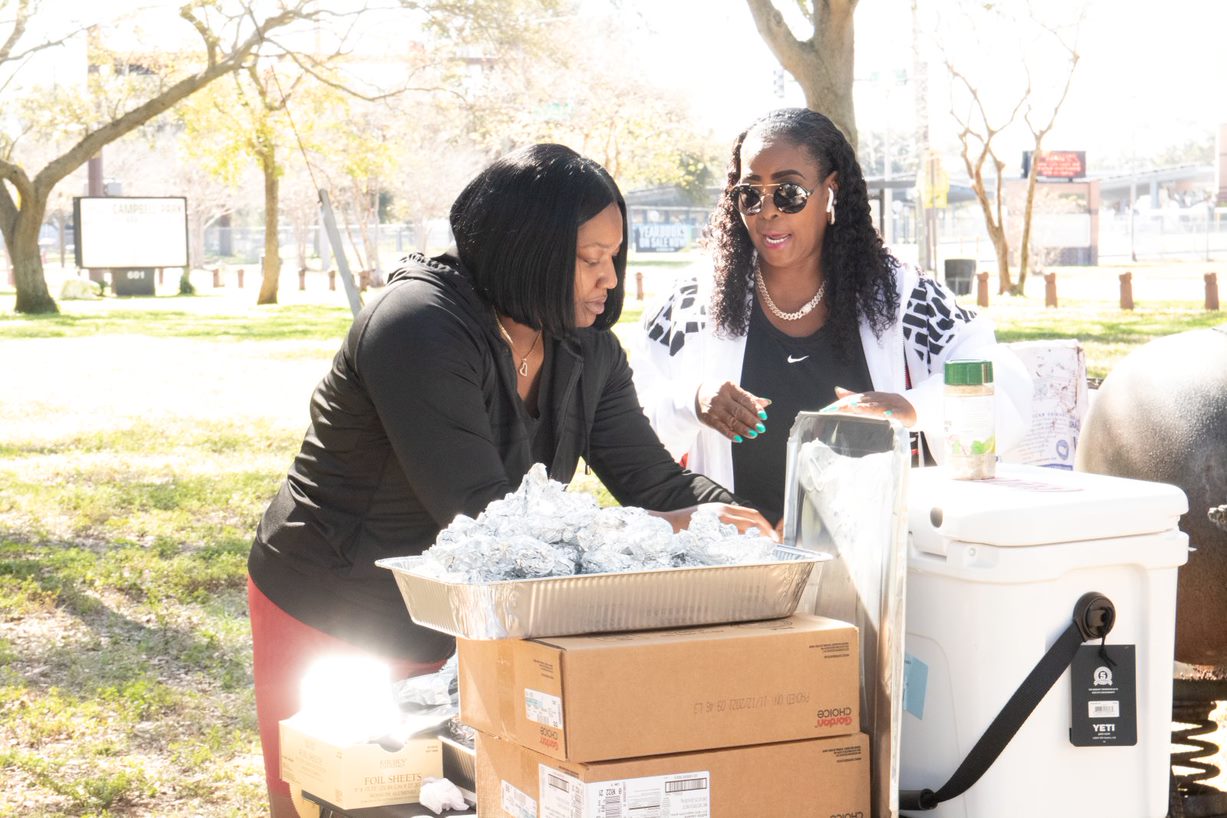 Sean Drouin, a 20-year employee of the City of St. Petersburg, shared the experience with his 5-year-old son Daniel. Drouin is very much aware of the Griffins' impact working with the youth.
"It feels good to see youth that you've watched grow up to give back and be role models for youth coming up. The outfits they issued are very nice, but their gesture is impactful, said Drouin."
Greg Gainer learned of the event through his son Jamir who runs track for St. Pete Nitro, the track club that the Griffins founded in 2010. Jamir is thankful for the Nike gear, food, and games. However, he is more impressed by the Griffins' dedication to the track club.
"We see how hard they work and the expectation that they have for us to work on the track. We see their commitment, so we also have to be just as committed. They make me love what I do," said Gainer.
Shaquem and Shaquill Griffin believe the National Football League has obligated them to teach what they have learned and to share the knowledge that they have gained. The urgency in organizing the event is synonymous with the importance of doing things right now.
The Griffin twins both graduated from Lakewood High School, attended the University of Central Florida, and entered the NFL. They were eventually reunited on the field, playing for the Seattle Seahawks.  On March 17, 2021, Shaquill signed a three-year, $44.5 million contract with the Jacksonville Jaguars. Shaquem is a free agent.
To learn more about the Shaquem and Shaquill Griffin, pick up their autobiography "Inseparable: How Family and Sacrifice Forged a Path to the NFL."
To reach Dexter McCree, email dmccree@theweeklychallenger.com