Many Black people in the LGBT+ community refer to themselves as SGL, or same gender loving and reject terms created by white people, such as lesbian, gay, transgender and queer.
By J.A. Jones
ST PETERSBURG – Dr. J. Carl Devine is longtime civil rights and HIV/AIDS activist, director of the Banyan Tree Project, and a member of Ujima Men's Collective, two Florida-based organizations supporting education and outreach for Black same-gender-loving (SGL) men.
Devine identifies as SGL rather than homosexual or gay. SGL is widely attributed to Dr. Cleo Manago, a Black activist and founder of AmASSI Health and Cultural Centers and Black Men's Xchange (BMX).
As a "social architect," Manago has used the term to describe Black people who experience exclusively homosexual or bisexual attractions and sexual interactions as a self-affirming title that rejects terms created by white people — words that include lesbian, gay, transgender, and queer.
Political and social justice issues such as these were on the table recently when Dr. Devine joined with Leisha McKinley-Beach, a 30-year-HIV and AIDS activist, to discuss the impact of racism on HIV/AIDS health outcomes in the Black community. Their lively discussion, featured on WUJM/99 Jamz, was part of The Weekly Challenger's #PinellasEHE initiative.
One of the topics discussed was the prevalence of HIV/AIDS in the Black community even after the development of HIV treatments that can lower the viral load to the point where it is undetectable – also making it untransmittable.
McKinley-Beach discussed hearing reports of young SGL men in their 30s and early 40s who have health insurance, good salaries, and are still dying from this virus. "I want to ask you –why do you believe both the haves and the have nots are still dying from complications of this virus?" she queried Devine.
Devine responded without hesitation. "Because the haves and the have nots are still Black and still suffering from a lack of love, self-love, and self-esteem. We have taken our cues from people who don't like us and don't love us and don't have our best interests at heart."
Those people, according to Devine, are the white people running health and HIV/AIDS agencies and sometimes those closer to home, who "look at those who have been around, and done the work and are doing the work, and push them aside."
Devine stated that Black agencies created to treat the "whole" SGL person have not been funded – and points to this lack as the root cause of the ongoing skyrocketing of HIV infections in Black populations while remaining much lower among whites.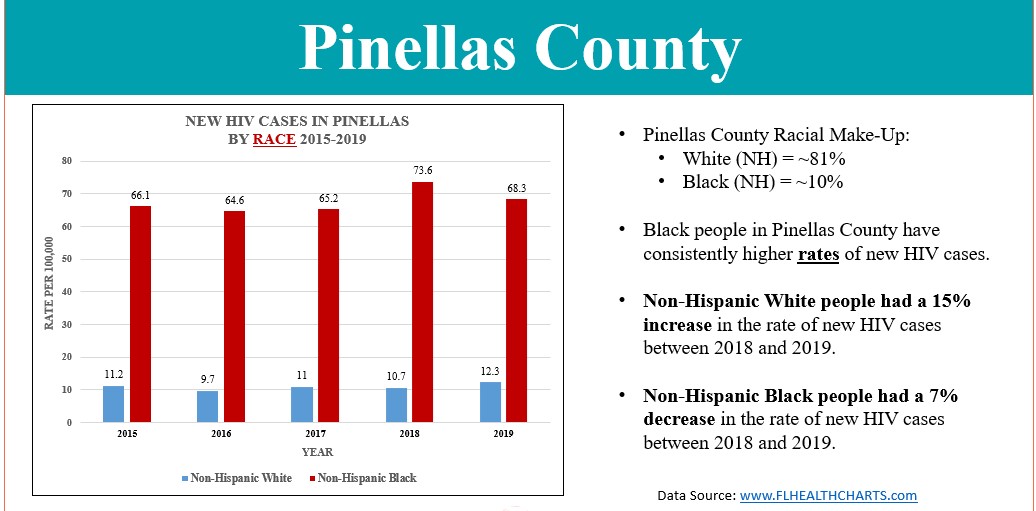 "We don't have any [government-funded] Black agencies that deal with the real inner pain that Black people, particularly same-gender-loving Black people, have had to experience. Not only in the larger society but even within the Black church," he relayed.
Devine pointed out the painful reality that SGL people have struggled, and continue, within all segments of the Black community and have been treated "as though they are not children of God also."
"We have not been taught to love ourselves. We've been taught to hate ourselves, and everything that we see in this country suggests that we should hate ourselves," Devine asserted.
Devine believes changing the playing field will come down to Black folks taking control of their communities and ending their tendency to depend on other people while getting the root of intra-racial discrimination of SGL people.
He also noted that while the discussion is centered only on HIV and AIDS within the Black community, the issue of sex needs to be addressed as well.
"Talking about sex in the Black community seems to be a real serious problem — unless you have been invited to somebody's bedroom. We can't talk about sex in our community in a healthy manner."
He also reiterated the need to change the conversation around SGL people. "The place where it really goes off is that we've been told in our religious institutions that God does not like us [since] He created us this way."
But, he added, if believers hold to the theory that "God created all of us, then we're all created in the image of God. I am who I am because this is who God wanted me to be." But Devine said he had to learn to hold onto this idea before he could start learning to love himself. At which point, "It did not matter what other people thought."
But this kind of self-love lacks in many SGL men today, said Devine – and without the support of Black-led agencies, many will never find their way to self-love…and the supportive services and education that can save their lives.
McKinley-Beach acknowledged Devine's revelations as profound and pointed to the Black community's need to "own" these truths before asking him to share about the impact of church hostility toward SGL men and women.
"I struggled with that myself. How can you tell me that God loves me — but you don't? And God loves me, but you see me every day and you rejecting me? But you love God? So, it's confusing. A lot of us are confused by some of the stuff that we see and hear in church, and what we see and see what people do in church," shared Devine.
McKinley-Beach returned to the social justice issues surrounding HIV/AIDS in the Black community, noting that "When we look at the funding around HIV, if the focus is on things like getting people to know their HIV status, awareness campaigns – all of that is so important. But HIV is the end product of a whole host of social issues that we have to face in our community."
Both brought up the "pitting" of Black organizations against each other to get the limited HIV resources shared among organizations. However, there are significant resource dollars for HIV/AIDS that white-led organizations marshal.
McKinley-Beach reiterated the importance of investigating the heavy impact that racism has on health outcomes in Black communities.
"Racism," she noted, "is a public health threat."
To reach J.A. Jones, email jjones@theweeklychallenger.com