The Woodson African American Museum of Florida and its First Ladies Society hosted the Jazzy Juneteenth Jubilee at the historic Coliseum on Sunday, June 19, to help raise funds for the new museum. Photos courtesy of Jerrod Douse
By J.A. Jones, Staff Writer
ST PETERSBURG — The Woodson African American Museum of Florida and its First Ladies Society hosted the Jazzy Juneteenth Jubilee at the historic Coliseum on Sunday, June 19, featuring local, national, and international musicians. The sold-out event saw approximately 1,000 guests and supporters for the launch of what will be an annual event.
"This party with a purpose was designed with the First Ladies engaging at a different level to help raise funds for the museum," shared Woodson Executive Director Terri Lipsey Scott.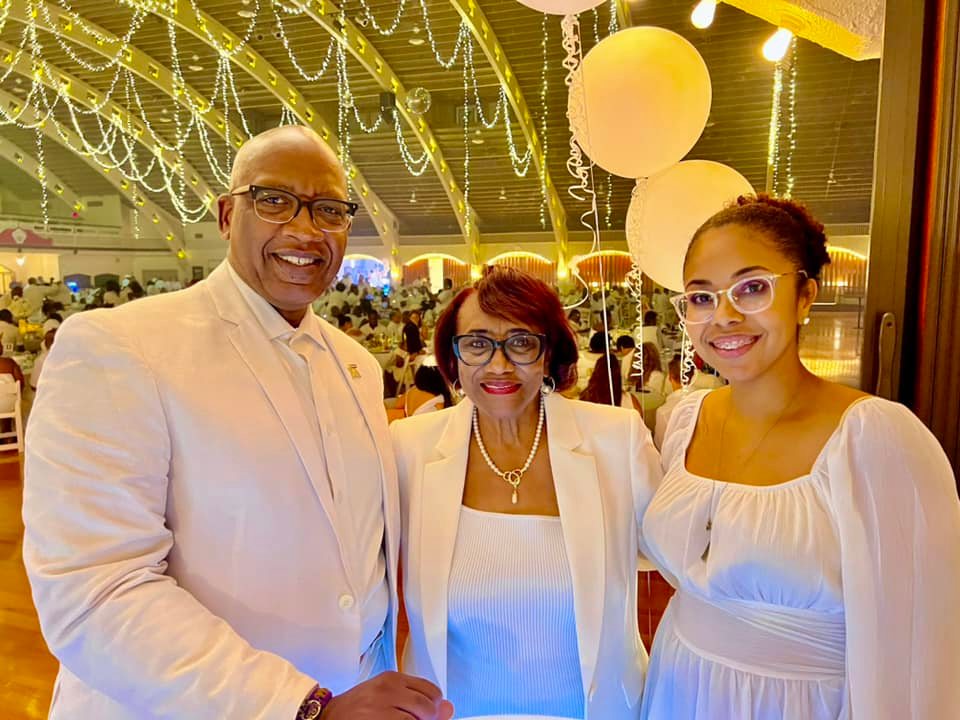 The all-white attire evening featured an array of gorgeously appointed table displays created by attendees as part of the Juneteenth-themed celebration.
Entertainment included NAACP Image Award nominee Nathan Mitchell along with Marcus Anderson and Glenn Jones, as well as performances by local artist saxophonist Jordan Bolds and vocalist Theo Valentin. The sold-out event was a classy success, which Scott said she was extremely grateful for.
"We are in the throes of trying to achieve and accomplish the creation of Florida's first purpose-built African-American museum," Scott explained. "There are several museums throughout the state of Florida, but they're all retrofitted buildings — nothing that has been designed or created for the purpose of it being a museum exclusively."
Retrofitted buildings limit the opportunity to bring in world-class exhibits. Standing by and watching other museums bring in Black art and culture, admitted Scott, "breaks my heart over and over. Because we're not in a position to do that, we don't have the facilities needed to not only attract them but host them."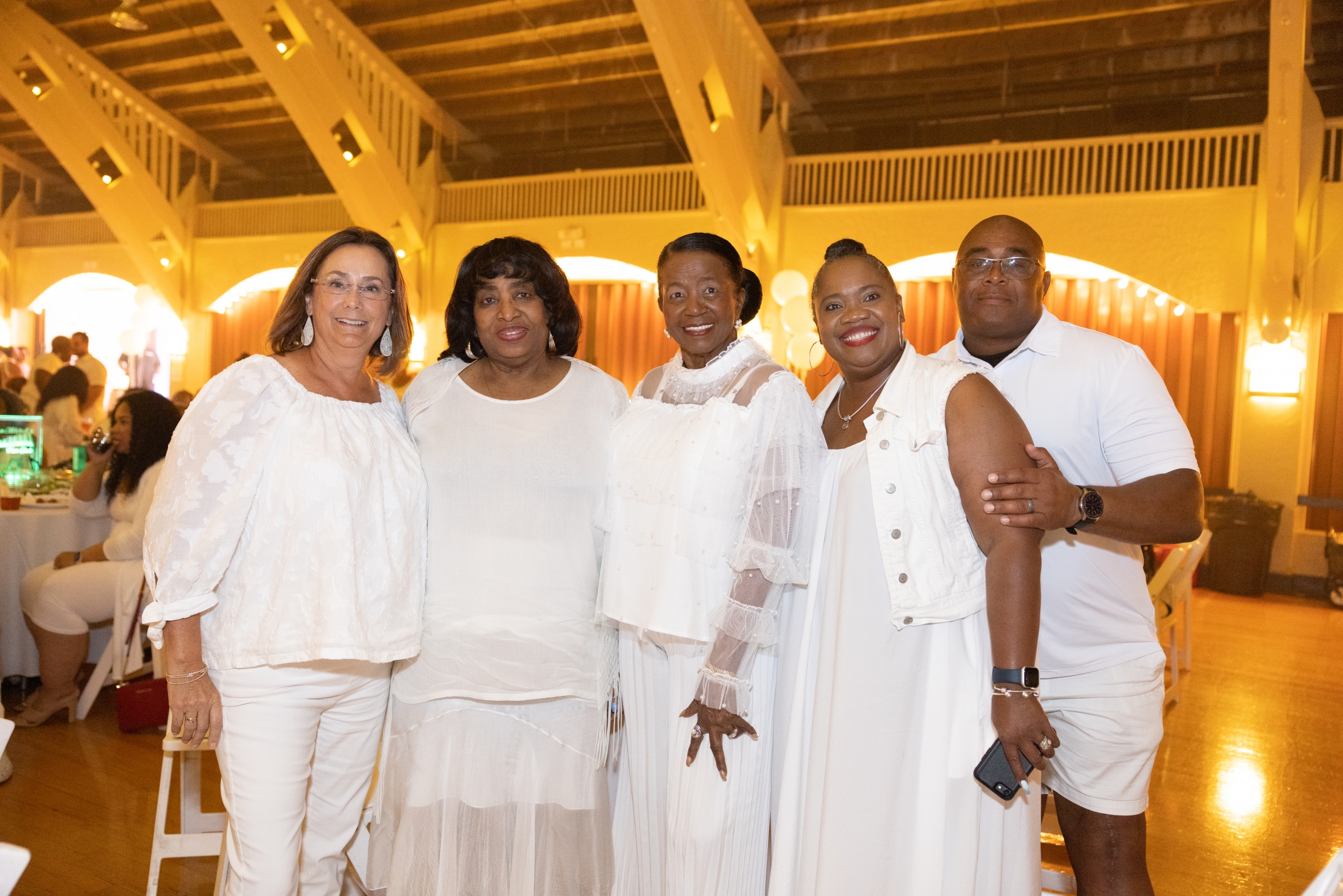 Scott conceived the Jazzy Juneteenth Jubilee to provide an opportunity for the community to be part of the ongoing $27 million capital campaign to raise funds for the new museum. The Woodson has partnered with Pinellas Community Foundation on the capital campaign effort and has plans to build the new museum on 5.5 acres of city-donated land along 22nd Street South, otherwise known as The Deuces.
"We're in a capital campaign, and you usually don't go public until you have about 75 percent of the funds raised," she acknowledged. "However, we're an African-American museum, and there is absolutely nothing traditional about our fundraising methods because we don't have the base to create capital campaigns."
Scott noted that she envisioned the event as an opportunity "for us to be a part of this fundraising effort. We have an opportunity to be a part of the creation of this new museum, and we have something that we can invest in."
Since 2014, the Woodson has held an annual "First Ladies in African American History" program, acknowledging women who have reached levels of excellence in their lives and careers. The creation of the First Ladies Society is recent.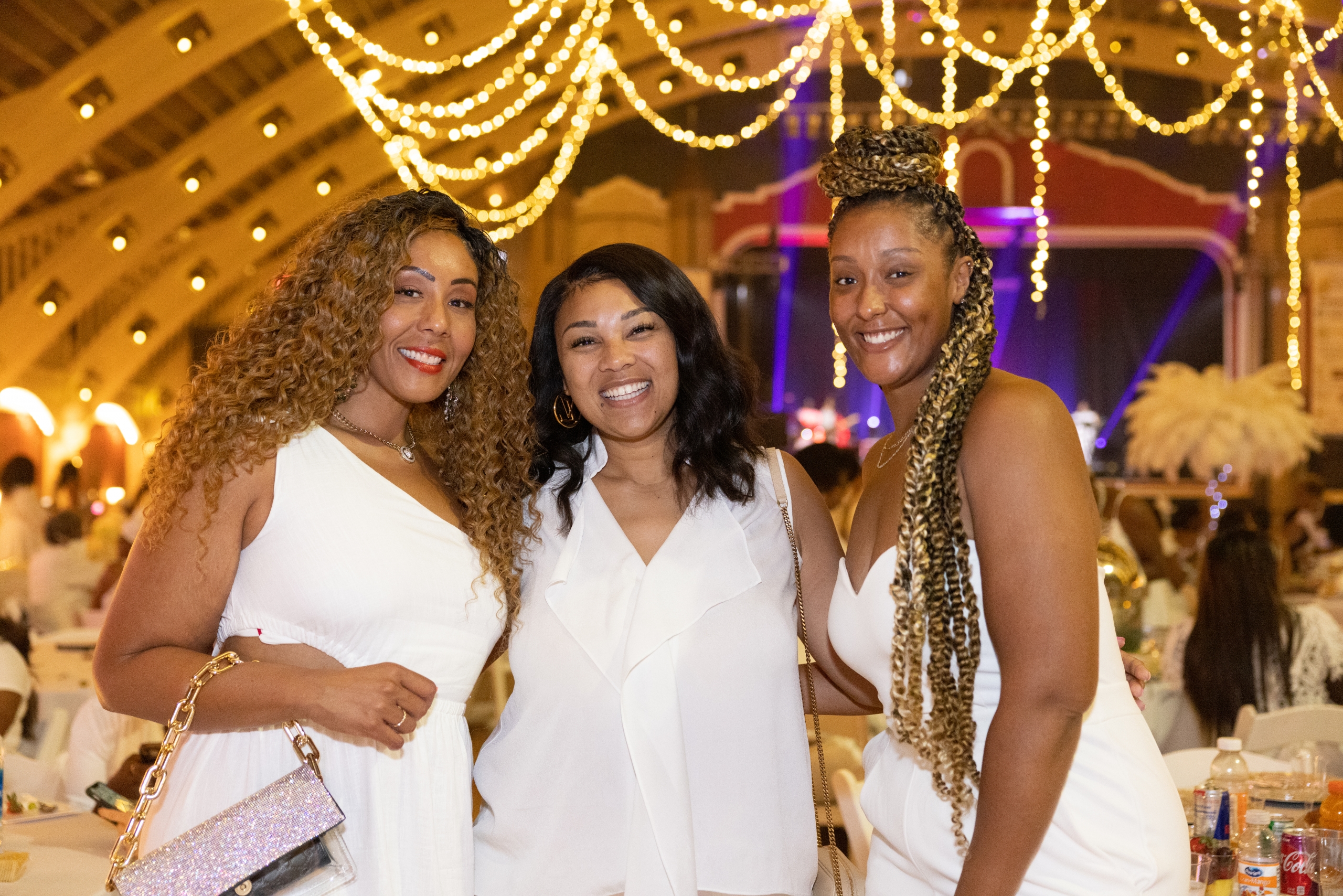 "This is a group of women who have been named First Ladies and who have made the investment in being a part of the society," Scott said, acknowledging that members of the society have committed to invest further in Black history in the region.
For First Ladies who commit to being in the society to assist in the creation of The Woodson African American Museum of Florida, a fee is associated with being a part of the society.
The Jazzy Juneteenth Jubilee is an opportunity for the First Ladies Society members to elevate their presence and raise awareness for the museum's fundraising efforts. The celebration will be their annual signature event, and other forthcoming activities will help generate revenue for the capital campaign.
In Scott's opinion, the campaign is going exceptionally well, amassing more than $5 million since the campaign launched on the steps of City Hall in February.
She is still hoping for more significant governmental investments, whether from the city, county, state, or federal coffers. "I've been to Tallahassee and spoken with those in the governor's office. I have spoken with our legislators in Tallahassee, and I've gotten to Pinellas County government and made them aware of what we're doing. City council is definitely aware."
The museum director pointed to states with world-class African-American museums, including Tennessee, Alabama, Mississippi, Georgia, and now South Carolina, where the governments "came through big for them," Scott asserted.
At this point, Florida and the City of St. Pete — which has some of the best museums in the world, from the Museum of Fine Arts to the Holocaust Museum to the James, Dali, and Chihuly — should be as competitive as these other states, rather than locating its African-American museum "in a public housing community center," she averred.
Scott is excited about what will continue to be accomplished as word of the Woodson fundraising campaign spreads.
"I have women now across the state of Florida wanting to know how they can be in the First Lady Society; there are African-American females who are first in their communities as well."
Scott believes forming chapters of First Ladies that can help elevate the history of Black people in Florida can ultimately be a powerful fundraising mechanism.
"So, I'm just hopeful that we have started something that will certainly gain momentum and traction across the state."
For information on supporting The Woodson Museum of Florida and its fundraising efforts, visit pinellascf.org/thewoodson, or the museum's website, woodsonmuseum.org.